The past few days have seen a storm of controversy around apparent Government 'contempt' for the UK's arts and creative industries (A&CI).
First, Chancellor Rishi Sunak provoked anger with comments which, while mis-reported, created the perception that ministers saw careers in A&CI as somehow 'disposable'.
But then came a government advert which said in these hard Covid times, creatives like the ballerina in the ad (that's her above) should abandon their careers for more 'conventional' work – like 'cyber'.
The outcry against this apparently flippant dismissal of creative careers has been wide and furious.
Since SR News is based in the University of Sunderland's Faculty of Arts & Creative Industries, we decided to explore the controversy through the eyes of those directly involved here in the North East.
Today, Connor Bromley speaks to three North East musical figures – successful frontman Frankie Francis, recording studio boss Jonny Rob and local gigging musician Corey Hunter – to discuss the impact of the government's £1.5bn Covid bailout for the arts, the ballerina advert and the mental health impacts of the pandemic on creative people like them…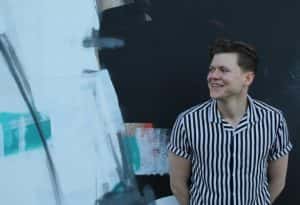 FRANKIE Francis is one of Sunderland's major musical success stories, with his band Frankie and the Heartstrings reaching the heights of the industry over the last 15 years.
He is still heavily involved in the industry, and he spoke to SR News about the lay of the land at the moment, thanks to the government's recent bailout.
He said: "Locally, I have seen that Independent, Pop Recs and Sunderland Culture have got funding to help see them through this period. 
"These organisations have never made people millionaires; they are set up so that Sunderland has places and stages for people to perform."
These three organisations serve different purposes in the community, with Independent being a live music venue, Pop Recs who act as an arts space and Sunderland Culture, which look after a wide range of facilities including The Firestation, National Glass Centre and Sunderland Museum and Winter Gardens.
"Sunderland is culturally rich, and over the last 20-30 years we have seen a list of bands and performers who have been successful internationally – so it is vital that we protect that industry here," Frankie said. 
He added: "Places like Pop Recs are taken for granted and in Sunderland they are a bit malnourished. 
"This new funding will give the creative industries a new lease of life in Sunderland."
Ballerina picture
A government advert emerged in the past few days showing a ballerina, with the caption "Fatima's next job could be in cyber" – the implication being that people in creative industries should abandon their passions and find a new trade in these times of economic struggle caused by Covid.
We asked Jonny, Frankie and Corey about their feelings towards this picture, which appeared to undermine the industries they are dedicated to.
Corey said: "I found the picture highly offensive – it was tongue-in-cheek and really un-called for.
"My partner studied in the performing arts and now she is being told to retrain as something else, so it is a kick in the teeth. 
"As a country we rely on performing arts – yet it feels like we are being disrespected. To be told to retrain when everyone is watching Netflix, listening to music and filling their time with content created by the creative industries … that is offensive. 
"This is seen as a glorified hobby but it isn't. People are highly skilled and should be looked after, rather than be told to retrain as something they have never done before.
"We wouldn't ask a builder to become a musician, so why should we ask a musician to become a builder?"
Frankie also found the picture offensive, but he does understand that the pandemic means that creative people may have to find new industries to work in.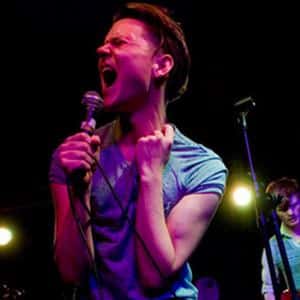 He said: "The sad reality is that if this pandemic continues on for a long time, we will see a lot of musicians move on to different things. And it will decimate that industry at the grassroots level, which will impact the top level. 
"The arts are a dedicated profession, but we are in a terrible time. In an ideal world, the ballet dancer's job should be protected. 
"I wasn't surprised by the poster. Was I offended? Yes. Do I think that person in that picture should be able to make money from their passion? Yes, but that is just the reality of where we are."
Jonny was keen to show the irony of the picture, and why the picture in itself was a product of the creative industries.
He said: "I don't really know how I feel about the picture, to be honest. At first I was offended, I thought it was something you would see in a dystopian film or novel. 
"Where would we be if people in the creative industries did something else?
"I saw a tweet which encapsulated the irony of it. The person in the photo would have been an actor, the photographer, the costume designer and the person who made the set were all in the creative industries. 
"So to use that photo, made by the creative industries, to tell you not to work in the creative industries was hypocritical I thought." 
Mental health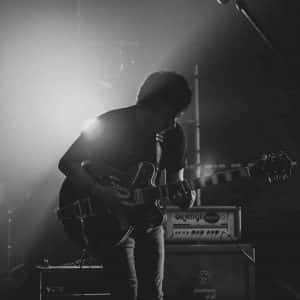 Corey Hunter produces music locally for his band, Primary Colours, and he feels that the largest impact of the pandemic has been the mental health impact of not being able to produce music.
The social and creative aspects have gone during the pandemic, and the lack of gigs has impacted musicians who can no longer express themselves.
He said: "I have really struggled with not being able to perform. I have had to stop rehearsing, we can't use the studios and we haven't been able to really practise and be actual musicians. 
"Mentally, I have been impacted because it was my main socialising event. We have nowhere to perform and that makes it really hard."
He continued: "It has been really hard. I spent my week looking forward to gigs and the whole event. 
"The money side has hurt as well, as I have a mortgage, so I haven't had as much wiggle-room financially. Fortunately I still have my day job, but a lot of musicians who are dedicated to their trade have been decimated by this."
Government support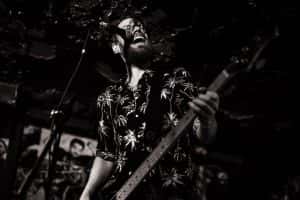 Jonny Rob, who owns Deptford Sound Recording Studio in Sunderland, was lucky that his business was given support through the business rates relief scheme.
However, he feels that music venues have been supported too late – and the damage may be irreversible. 
He said: "Most bands wouldn't have had a building like we do, which means they would have struggled more. 
"In terms of venues, I think that the funding came too late, which is why a lot of venues were struggling. We have been in this for seven months and some have had no funding until now. 
"If you think about the knock-on effect, places like Independent would have gigs on at the weekend, staff to pay and a building to run, but have not been able to operate since March. 
"How they have lasted this long is a miracle really. A lot of venues have struggled because they haven't been able to host their events to make ends meet. The help was late coming, which is why so many have closed."
But what support is there for performers?
Well, from the government, there has been little in the way of directed support to people in the creative industries.
However, Frankie said there are support systems out there for performers who are struggling to make ends meet.
He said: "There probably hasn't been enough done to help performers over the summer who have lost out on gigs, festivals and concerts. 
"But there are initiatives out there, and the PRS (Performing Rights Society) Foundation has offered support to musicians, and they have given away £500 to members in need a few times during this pandemic."
He continued: "There shouldn't be any hiding away from the fact that musicians – including myself – who have done international tours and have been in the charts, have always needed to supplement our income. 
"So that has meant that I have fallen into what I am doing now, where I am working on radio and for Sunderland AFC. 
"The reality is that musicians can't just make money from gigs, simply because there isn't the money in it unless you are at the top. For the last 20 years or so, even bands that get signed can't give up their day job. Generally speaking, the arts are undervalued."
Do you think enough has been done to protect music in the North East? Let us know on our Twitter page