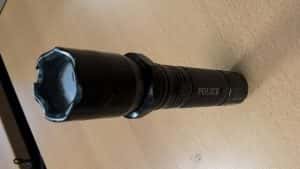 THIS was the seemingly innocent torch found by police while searching a suspect – which turned out to be a disguised stun gun.
Officers were called to Mowbray Park, in Sunderland, in September 2018 after a member of the public reported a man with a suspected Taser.
They spotted a man matching the description given, who had already left the park, and was walking on Toward Road towards Hendon.
Jason Jemma, 31, was stopped and searched by officers, who found what looked to be a normal black torch with the word 'police' inscribed on it.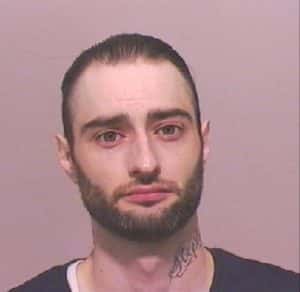 The item was seized and, when examined, was found to be a disguised stun gun, capable of inflicting painful but non-lethal injuries.
Jemma was arrested, and yesterday (Monday) convicted at Newcastle Crown Court of possessing a disguised firearm.
He also admitted possessing CS gas and a quantity of cannabis.
Pc Ross Calvert, of Northumbria Police's Hendon neighbourhood policing team, said: "This was a weapon that could have caused substantial injury that was disguised as an everyday torch. It could easily have gone undetected.
"Thankfully, after receiving a concerned call from the community, we were able to stop Jemma as he was walking down the street, search him, and seize the suspicious item in question."
Added Pc Calvert: "It is totally unacceptable to carry any kind of weapon and I hope this acts as a reminder to everyone – if you are caught, you will receive a criminal record and be put in front of the courts.
"I'd like to thank the member of the public who contacted us about this. By doing the right thing, they have helped take an illegal weapon off our streets and ensured nobody was injured from it.
"We would always encourage anyone who suspects somebody is carrying a weapon to report it to police immediately."
The court heard Jemma, of Peasmore Road, Pennywell, had been carrying the device to deter any would-be attackers.
He was given a two-year sentence suspended for two years, with a six-month curfew.