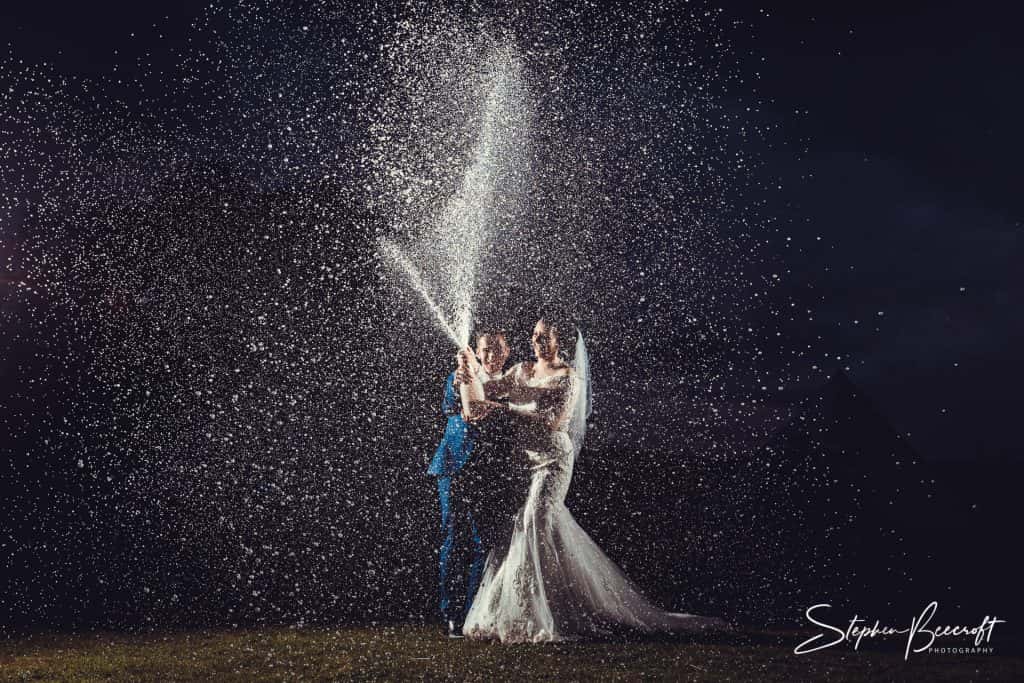 AN ironic twist to coronavirus restrictions was that they were making some wedding days even more special for some couples – but one North East  photographer says the government has now virtually destroyed the entire marriage industry.
Stephen Beecroft says when the government slashed the maximum number of wedding guests to 30, some of his clients enjoyed an even more special day.
He said: "The two weddings that I have done since the start of the pandemic have been very different to normal. My average guest numbers are always around 100, but the ones I have done since have been capped at 30 people.
"The atmospheres have been better because the numbers are more intimate and people often haven't been able to see family members, so you see a lot more emotion and importance put on the day."
But now, he says, ministers have wrecked the big day for everyone, by chopping the maximum number to a mere 15.
That change has caused chaos for many businesses, and wedding photography is no different.
He said: "The biggest damage to my business has been the change from 30 guests to 15 guests, because couples are not willing to have their special day without their closest family and friends.  
"Thirty people was enough to get all the important people there, and businesses were happy to hold those events because they were profitable. That cannot be said for 15 people, which is why some venues have decided to close for the foreseeable future."
The knock-on effect of this change is that weddings have been cancelled or rearranged, and now 2021 has become oversaturated, with double the amount of weddings. 
Mr Beecroft said: "I have seen my business change, in the respect that my work for the future is now going to include the rescheduled weddings from this year.
"I was pretty much fully booked for 2021 before the pandemic, and now I have added a lot more weddings, which means I have had to squash extra work in. 
"Next year has now changed again, because the first few months of it has seen weddings cancelled because of these changes."
He added: "At the moment it is hard to really plan for the future because we have had continual pushbacks just when we thought things were going to return to normal."
What do you think of the recent reduction of part numbers at weddings? Comment on this story, or on our Facebook group.