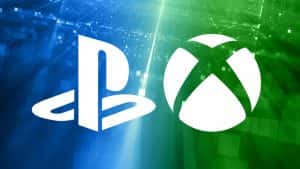 CONSOLE wars are back! And the new Playstation 5 and Xbox Series X are the newest devices to enter the ring.
Both consoles are set to be released in November to large fanfare – but which console is likely to win the war this time? 
Specs
In regards to the specifications of both consoles, it seems that they are nearly identical, but the Xbox does hold the slight edge.
The table below charts the differences: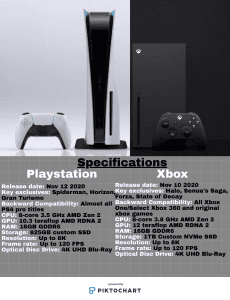 The key difference between the two consoles comes from the fact that the Xbox has a greater processing speed. The Microsoft console has a 12.0 rather than a 10.3 teraflop AMD RDNA 2 graphics processor chip and it has an 8-core, 3.8 GHz AMD Zen 2 main processing chip, rather than the Playstation's 8-core 3.5 GHz AMD Zen 2.
Both consoles have substantial storage, however the Xbox does hold slightly more than its competition. 
Exclusive titles
While it can be said that the Xbox has an edge in terms of pure power, the Playstation definitely edges the exclusive titles. 
With Gran Turismo 7, Spiderman and Harry Potter all signed up as exclusive titles, the Playstation can likely expect strong pre-orders.
Xbox does have strong exclusives including Halo, Fable and Forza – but the general consensus seems to be that PlayStation has the better exclusive titles. 
Price
Both the Xbox and Playstation are coming in at the same price of £449.99. However, they are both offering a lower-spec console at a cheaper price.
The Playstation offers a Digital Edition for £ 349 while Xbox has their Series S available for £249. 
Can I play my old games?
This is an interesting question as, technically, you can … but not in the way you would think.
Xbox has worked hard on making their historical games digitally optimised and they say that their most popular games will be available through their game pass. 
Game pass is arguably Xbox's best feature, as it is affordable – £7.99 per month – and it features hundreds of games available to download. 
Playstation does offer its own service, but it relies on the internet and currently does not feature any Playstation 3 games. 
Unfortunately, neither console offers the opportunity to play games in which you own the physical disc. 
Click here to see what our readers think of the new consoles.