Numerous event celebrations around Tyne & Wear have been placed on hold due to COVID-19, including St Patrick's Day.
St Patrick's Day is an Irish religious and cultural celebration typically held on 17th March each year. Flanagan's bar in Sunderland usually hosts events all year-round including quiz nights and other special events to mark such celebrations. Locals of Irish heritage are still eager to celebrate late when pubs are reopened on July 4th.
You may ask why celebrate such an event 2 months after? That's a good question. For many St Patrick's day is a religious event embedded in the roots of Christianity. With the pandemic still being an issue religion for some is the only thing to turn to.
The tradition celebrates the life of St Patrick, who was a patron saint of Ireland. 1631 was the earliest known celebration of the event which included shamrocks, Irish music, and of course leprechauns. Leprechauns and shamrocks have been associated with St Paddy's day for over 1500 years. Leprechauns in Irish folklore were little men or women that had powers they could use for good or evil. Many use these ideologies to form their dress codes for the event, typically old-fashioned green clothing.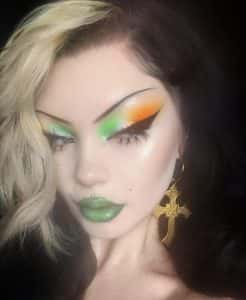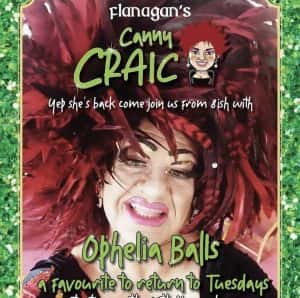 Cara Walsh, who works as a bar maid at Flanagan's has a personal viewpoint as she was born in Ireland herself… 'For me personally St Patrick's day is more than just having a drink… it takes me back to my roots. Like my grandparents were also very religious so for me the day doesn't just commemorate St Patrick but also, it's when Christianity arrived in Ireland. I usually go back to Ireland for celebrations and parades that they have on. It's about all Irish people coming together and celebrating as one, it's just lovely to see' Cara said. For people like Cara the event is definitely more than just having a drink and she uses it as a reason to go see her nearest and dearest back in Ireland.
St Patrick himself ironically was not actually Irish, he was actually born in Britain. At the age of 16 he was taken captive by a group of Irish raiders. It took over 6 years for Patrick to escape and folklore tells that God had spoken to him telling him it was time to leave the country.
Pub worker Naomi Thompson added 'I'm not Irish myself but it is gutting to see such traditions not being celebrated properly because of recent events. One of my Irish colleagues has actually suggested that my pub hosts a late 'St Paddy's' event night. It's literally a different buzz to any other night so the County bar is seriously considering it.' The County pub in Walker, Newcastle closed its establishment on 25th March and will reopen on 4th July when restrictions are eased.
St Paddy's day celebrations were meant to take place on 17th March, less than a week before all pubs, clubs and restaurants were closed, however a lot less people celebrated due to lock-down measures being announced.
Naomi added 'When pubs are officially opened again on 4th July, we are attempting to cater for everyone's needs and bring back some form of normality… St Patrick's day is a big celebration for lots of groups of people'. The celebration is not just for those of Irish descent because anyone can enjoy the cultural aspect of the event and appreciate its origins. Naomi added that meals including corned beef and cabbage would be served at the event. Corned beef and cabbage are typically served on St Patrick's day to commemorate the event.
Parades in Glasgow and other areas of Scotland and Ireland are common for varieties of people to come together and celebrate as one.
Maddie Kinnair, an Irish teen is eager for pubs to re-open on July 4th. She now lives in Newcastle but still stays true to her roots. Younger generations such as Maddie may not think too much of celebrations being cancelled or restricted but for many more traditional locals it can also be part of their life, part of their heritage and their identity.
For many locals Coronavirus has had a large impact on how they are able to enjoy themselves in everyday life, taking away what many deem as necessities in their life. Additionally, taking away fun and enjoyment. Despite COVID it's nice to see that unique celebrations are still going ahead on a global scale whether it's on the day of the event or an alternative date. The question is whether locals and future generations will be able to cling on to what these celebrations really mean and their origins, instead of just seeing it as a reason to become intoxicated. It's important that origins of St Patrick's day and other events remain fresh so that we don't lose our identities as a country or as a nation.