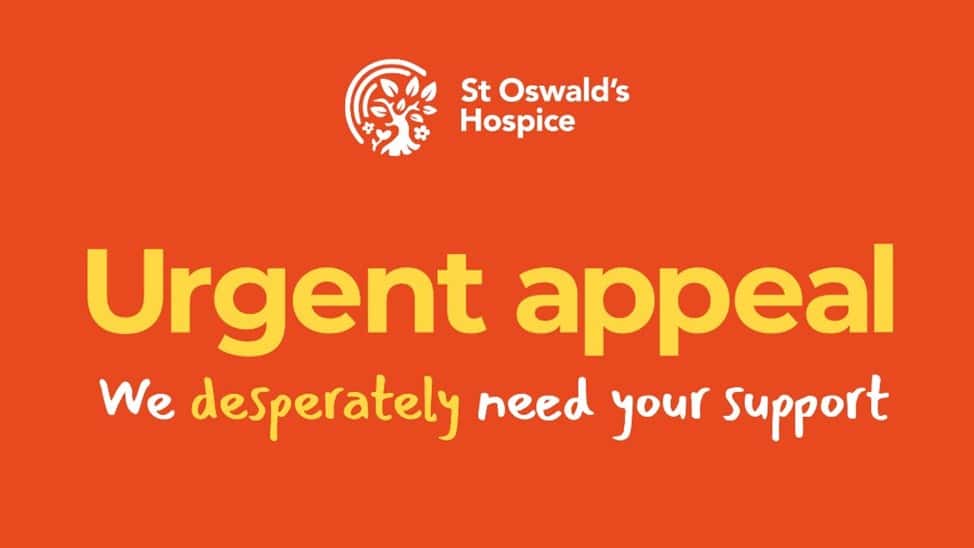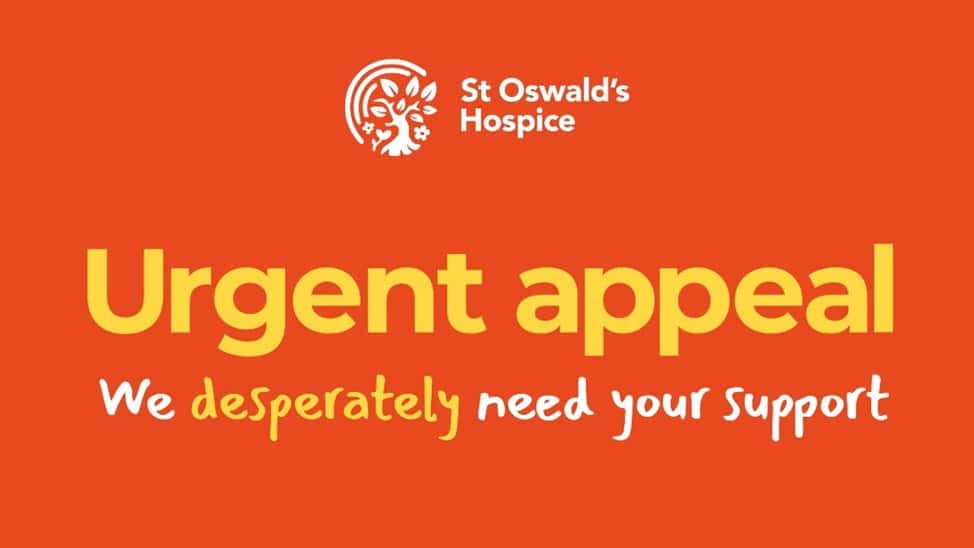 St Oswald's Hospice has welcomed a £750m government support package to help charities through the coronavirus pandemic saying that it is 'relieved and delighted'.
The Chancellor Rishi Sunak announced the support package, which includes £200m for hospices, yesterday, saying: "It's right we do everything we can to help the sector during this difficult time, which is why we have announced this unprecedented £750 million package of extra funding."
The hospice which launched the first urgent appeal in its history earlier this month has said that the coronavirus is the "biggest and gravest challenge" they have ever faced in their 35 year history.
James Ellam, Chief Executive of St Oswald's Hospice, said: "We are relieved and delighted to hear that the Government has agreed to provide £200m of funding for Hospices in the UK, including St Oswald's Hospice. 
"Although we do not know the finer details as yet, this vital funding demonstrates that the Government recognises what local Hospices do for people in our communities every day. This vital funding will help us to get through the Coronavirus crisis. It will help us to continue supporting our NHS and be able to continue providing our expert and outstanding care for people at the end of their lives in the North East."
Ellam added: "We would like to thank our colleagues at Hospice UK for progressing and helping to secure this vital funding for hospices like ours across the country. Although this funding is hugely welcomed, as a charity which relies on the generosity of local people, we know we will still need the ongoing and generous support of our North East community and for this, we thank them very much as always."
So far St Oswald's has received over £107,000 in their appeal for cash, less than a tenth of the £1.125 million they have set out to raise.
The hospice was forced to close its shops when the country went into lockdown on March 23 and has had to cancel many of its fundraising events planned for the next few months.