Coronavirus Live Blog – Friday March 20
Hello and welcome to today's Coronavirus live blog for Friday March 20.
I'm Ewan Gleadow and I'll be providing you with the latest updates on COVID-19.
All schools and colleges are to close today, and we'll also be expecting updates on key worker plans.
If you would like to get in touch with us today, our contact details are below:
Twitter: @SRNewsNow  
16:53
That's all from us today. Stay safe, take necessary precautions and be aware of what's going on with SRNews.
16:52
The U.K. COVID-19 death toll has risen to 188. Boris Johnson is expected to announce a closure of all London pubs, restaurants and gyms.
16:51
How are self employed barbers coping with COVID-19? SRNews reporter Liam Hedgecock finds out in this news story.
15:48
Bus services are to be affected by the COVID-19 pandemic, SRNews reporter Jordan Dodds has more on the story.
15:25
How can communities come together to support those in need? Reporter Bethany Holland has more on the food shortages hitting local food banks due to COVID-19.
15:14
Sunderland Student's Union announces a Netflix watch-along party.
15:04
A breakdown of key points from the COVID-19 bill in regard to mental health impact.
THREAD: Key points from the #CoronavirusBill legislation for the Mental Health Act.

The emergency legislation will…

— Centre for Mental Health (@CentreforMH) March 20, 2020
14:54
North East Digital Festival postponed to a later date.
Announcement: Given the impact that the coronavirus pandemic is having on our region's meetups & event plans, we've made the decision to postpone the festival to a date TBC. In the meantime we'll continue to champion all things North East digital. Any questions, please contact us

— NE Digital Festival (@NEDigiFest) March 20, 2020
14:45
With the cancellation of all GCSE and A-Level examinations, teachers are asked to submit judgement grades.
The Government has published more information on the cancellation of GCSEs and A-Levels which says exam boards will ask teachers to submit judgments about grades they think their students would have received if exams had gone ahead

— Sky News Breaking (@SkyNewsBreak) March 20, 2020
14:36
Former NHS nurses and doctors are returning to the frontline to aid those affected by the COVID-19 pandemic.
Coronavirus: Former NHS nurse returning to frontline – I have a responsibility https://t.co/at9ei4vUHb

— Sky News (@SkyNews) March 20, 2020
14:33
Labour MP for Newcastle upon Tyne Central, Chi Onwurah, confirms independent retailers at Grainger Market will be taking orders from Monday.
Many small independent retailers tell me their stocks & suppliers are doing just fine. From Monday you'll be able to order your Grainger Market favourites online or by telephone, direct to your door! #coronavirus pic.twitter.com/Fw84d7qfEr

— chi onwurah (@ChiOnwurah) March 20, 2020
14:14
British Airways pilots to take 50% pay cut in April and May.
British Airways pilots are going to take a 50% pay cut in April and May as the airline battles to survive the #coronavirus crisis https://t.co/kqxN7Qxo1K

— Sky News (@SkyNews) March 20, 2020
14:13
Nissan are now considering making ventilators on their production lines, per government request.
Nissan halts carmaking in Sunderland and may make ventilators https://t.co/zD6hTHajHT

— BBC North East and Cumbria (@BBCNEandCumbria) March 20, 2020
14:08
Sunderland University engineers have designed a gadget to open doors without touching the handle.
Engineers at Sunderland University have designed some things to open doors without touching the handle. Download free files for laser cutting and more info at link. Project lead by the great @AMAP_Sunderland #COVID19 #CoronaCrisis @sunderlanduni https://t.co/fcJqnqW8Fh pic.twitter.com/XBDAtl1dBz

— Dominic Wilcox (@dominicwilcox) March 20, 2020
14:05
How are fast food businesses dealing with the coronavirus pandemic? Our colleague Aaron Morris has more on how government guidelines are affecting the fast food industry.
14:00
Gareth Southgate releases statement amid cancellation of Euro 2020.
— England (@England) March 20, 2020
13:54
Wylam Brewery announces closure effective immediately until further notice.
Following criticism from businesses nationwide on government response to those dependant on public spending, Wylam Breweries released a statement criticising government procedure. "
We are being told to stand behind our employees whilst not being given any idea of how we can do that given the advice to not visit us."
Wylam Breweries said: "It's like being told not to drink milk but failing to tell the milkman not to deliver, it's like being told not to take a taxi but taxis are sitting idle on the street, it's like being told not to get a haircut but the hairdresser/barber is still open and the lights are on."
Under looming uncertainty for pubs, clubs and bars, they said: "The very next step will be to stand in front of our employees and do our best to protect them."
13:44
Rusty's and Blonde Barrel to close, owners say "it's the responsible thing to do."
Newcastle bars Rusty's and Blonde Barrel are closing until further notice.
Despite "no official requirement", owners say they "feel it's the responsible thing to do".

— BBC Newcastle (@bbcnewcastle) March 20, 2020
13:41
A reminder of the symptoms of COVID-19. The government recommends seven days of self-isolation if you are suffering from either symptom. Do not got to a GP or Hospital. If you live with other people, they should stay at home for 14 days from the day the first person got symptoms.
a high temperature
a new continuous cough
13:21
Northumbria police warn of fraudsters, cold-callers and spam emails looking to take advantage of vulnerable individuals during the COVID-19 pandemic.
https://twitter.com/northumbriapol/status/1240991660840046592
13:20
Labour MP for Newcastle North, Catherine McKinnel, says government are "not doing enough." A full statement can be found below.
Government are not doing enough quickly enough in their response to #Coronavirus. We need clear leadership, support & guidance so we can all do everything possible to stop the spread of this virus. That means govt closing bars & restaurants & providing income protection now. pic.twitter.com/SWPQK0H4Qo

— Catherine McKinnell (@CatMcKinnell) March 20, 2020
13:15
The Independent report suggests self-isolation should continue for one year.
Coronavirus self-isolation needs to go on for 12 months, UK's scientific advice says https://t.co/2kjRvTZMFo

— The Independent (@Independent) March 20, 2020
13:07
Sky News have issued advice for those struggling with their mental health under self-isolation.
The effects of the #coronavirus pandemic can be scary and it could take a toll on our mental health.

Here are few tips on how to stay mentally healthy during the #COVID19 outbreak.

Get more on COVID-19 here: https://t.co/rv4PC0me8M pic.twitter.com/PAW0t5NEKw

— Sky News (@SkyNews) March 20, 2020
12:56
Hayes Travel to cut 800 jobs to "reduce costs because of current trading conditions."
Sunderland based Hayes Travel says it is cutting 880 jobs. The firm says the move is to reduce its costs because of current trading conditions. Hayes acquired Thomas Cook last October.

— BBC Newcastle (@bbcnewcastle) March 20, 2020
12:54
How has university closure affected students? Our colleague Ryan Easby has more on the story.
12:48
Tesco has announced set times for elderly and pregnant women to shop.
Tesco has now set times for vulnerable people including the elderly and pregnant women to shop https://t.co/cZnxhrrW6N

— The Chronicle (@ChronicleLive) March 20, 2020
12:33
The Stand Newcastle are offering a free live streamed performance tomorrow night at 8:30pm. Jo Caufield and Phil Jupitus are among many offering their time to the free stream.
#newcastle people we are bringing you a FREE live streamed show this Saturday at 8:30pm https://t.co/RjgdUAJ4Jz

— The Stand Newcastle (@StandNewcastle) March 20, 2020
12:30
Newcastle City Council provides a simple message to students still partying.
To students still partying, Prof Milne says "you need to stop"

— NewcastleCityCouncil (@NewcastleCC) March 20, 2020
12:20
Wetherspoons boss, Tim Martin, announces that Wetherspoons will remain open amid government advice to the public that they should avoid going to pubs.
Wetherspoons boss says UK pubs will stay open as long as possible https://t.co/GPmKnekzL7

— The Guardian (@guardian) March 20, 2020
12:19
A reminder that if you or a member of your family has shown signs of COVID-19 then you must self-isolate for 14 days.
If anyone in your household has #COVID19 symptoms, you must all stay at home:
▪️ Read our stay at home guidance: https://t.co/r4JAbl3o8R
▪️ Do not visit your GP or local hospital
▪️ Visit https://t.co/OC0v4UtPfJ for further advice pic.twitter.com/of5IlnaUSm

— Public Health England (@PHE_uk) March 20, 2020
12:18
Newcastle City Council announce contingency plans to protect and ensure the safety of the most vulnerable.
She continues: "Contingency plans are being put into action and changing quickly as they need to to ensure we focus on priority services and protect the most vulnerable."

— NewcastleCityCouncil (@NewcastleCC) March 20, 2020
12:15
Durham market remains busy and open amid government and NHS advice to avoid non-essential travel.
#Durham Markets remain busy despite government advice to stay indoors pic.twitter.com/I0mjMWVPAd

— Tyne & Wear TV (@TyneWearLocalTV) March 20, 2020
12:13
Nissan Sunderland announce suspension of production in its Sunderland factory. A £52 million investment was announced by Nissan a few weeks ago.
Nissan now says it's suspending production at its car plant in Sunderland until further notice. When production was paused on Tuesday it was initially just for a week. The company says it is looking at the government request to switch to manufacturing ventilators.

— BBC Newcastle (@bbcnewcastle) March 20, 2020
12:12
Newcastle City Council are preparing to put emergency measures into place to tackle the spread of COVID-19 in the Tyne and Wear area. Updates to follow.
"We're straining every sinew to capitalise on financial resources put in place by government. We working with government closely to use funds to achieve the most effect."

— NewcastleCityCouncil (@NewcastleCC) March 20, 2020
12:07
Low risk prisoners in countries including the US have been released to delay the spread of COVID-19. Could the U.K. see a similar procedure?
BREAKING: First UK prisoner infected with coronavirus

There is no doubt prisons are going to have a very hard time dealing with this outbreak https://t.co/VGY9lFuk7w

— May Bulman (@maybulman) March 18, 2020
11:51
Our SRNews reporters are working hard on stories about the coronavirus' impact on schools, supermarkets, universities and major employers. Stay up to date with news on Tyne and Wear businesses throughout the day on SRNews.
11:43
Newcastle Quayside market has announced it will be closing until further notice due to the COVID-19 pandemic.
The decision has now been made https://t.co/Yi567Cyvco

— The Chronicle (@ChronicleLive) March 20, 2020
11:40
NHS offer isolation notice for those needing to self isolate or social distance.
https://twitter.com/DHSCgovuk/status/1240939305561882624
11:36
Please remember to follow NHS guidelines on how to avoid catching and spreading COVID-19. Full advice can be found on the NHS website. Essential guidance can be found below.
Wash your hands with soap and water often – do this for at least 20 seconds
Always wash your hands when you get home or into work
Use hand sanitiser gel if soap and water are not available
Cover your mouth and nose with a tissue or your sleeve (not your hands) when you cough or sneeze
Put used tissues in the bin immediately and wash your hands afterwards
Avoid close contact with people who have symptoms of coronavirus
Only travel on public transport if you need to
Work from home, if you can
Avoid social activities, such as going to pubs, restaurants, theatres and cinemas
11:21
65,000 ex-doctors and nurses asked to return to work. The #HelpThemHelpUs campaign has started on Twitter to help NHS workers on the frontline.
*BREAKING*
We are launching an organisation to support #NHS workers on the frontline of #covid19 . Read more and donate at https://t.co/OkqlTTA7BC #HelpThemHelpUs #HEROES

With @DilsanYilmaz @RoshanaMN
Featuring: @RalfLittle

— Dr Dominic Pimenta (@juniordrblog) March 20, 2020
11:14
The NHS is appealing to everyone to maintain social distancing, reduce social contact as much as possible and continue to follow COVID-19 medical advice.
❗️Please read❗️

The NHS across the North East is appealing to everyone to play their part in reducing the spread of #coronavirus.#SocialDistancing – avoiding unnecessary contact with others – is a 'life saving intervention' at this time.

Read more: https://t.co/E7vJJlP9Mk

— South Tyneside and Sunderland NHS Foundation Trust (@STSFTrust) March 20, 2020
11:01
Health Secretary Matt Hancock insists that the public should continue listening to government advice on COVID-19.
The more that people follow public health advice, the faster we will all be through this pic.twitter.com/137VJtkuOJ

— Matt Hancock (@MattHancock) March 20, 2020
10:48
Rugby Football Union has confirmed the end of the seasons for all leagues below Premiership level. A full statement from the Union can be found on their website.
The RFU has confirmed the end of the 2019/20 season for all league, cup and county rugby in England with the exception of the Gallagher Premiership, which the RFU is in active discussions with.

Please read the full statement below.

— England Rugby (@EnglandRugby) March 20, 2020
10:46
North East Sport say they are able to help deliver meals to children on free school meals or those that are socially isolated.
https://twitter.com/NESportCIC/status/1240950324720029696
10:43
COVID-19 cases across the U.K. sits at 3,269. 144 deaths and 65 recoveries have also been reported.
10:37
The government has issued guidelines for those whose work is "critical to the COVID-19 response" on how to maintain educational provision. A full list of guidelines can be found on the GOV.UK website. Key guidelines for looking after children can be found below.
If it is at all possible for children to be at home, then they should be.
If a child needs specialist support, is vulnerable or has a parent who is a critical worker, then educational provision will be available for them.
Parents should not rely for childcare upon those who are advised to be in the stringent social distancing category such as grandparents, friends, or family members with underlying conditions.
Parents should also do everything they can to ensure children are not mixing socially in a way which can continue to spread the virus. They should observe the same social distancing principles as adults.
Residential special schools, boarding schools and special settings continue to care for children wherever possible.
10:24
Tyne and Wear Metro warn that additional Mon-Fri peak trains starting/ending at Pelaw have been cancelled.
Trains are running to all stations. Due to reduced staff availability, the additional Mon-Fri peak trains, that start/end service at Pelaw have been cancelled. If you usually travel on these trains please leave extra time for your journey.

— Tyne and Wear Metro (@My_Metro) March 20, 2020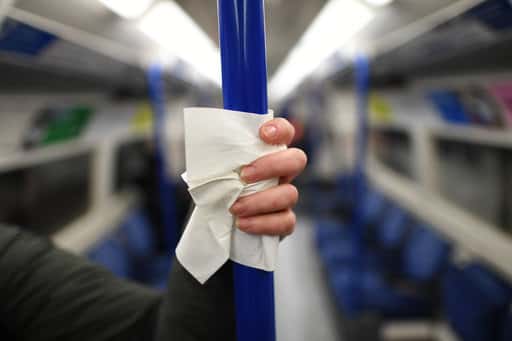 15:40
Thank you to all who have joined us today on our live blog, this is Keiron Ringwood signing off for the day. Join us next week for more information and updates.
15:30
Berwick-upon-Tweed MP Anne-Marie Trevelyan has made the decision to self-isolate after Nadine Dorries, who Tevelyan hugged yesterday, tested positive for Coronavirus.
She says she is taking precautions after hugging Nadine Dorries who has tested positive https://t.co/yIsBwrMYFm

— The Chronicle (@ChronicleLive) March 13, 2020
15:15
Even though all Premier League, EFL and WSL games have been postponed until April 4, the scheduled Vanarama National League games will go ahead this weekend. This includes the National League, National League North and National League South. Full statement here.
15:00
Sunderland Nightclub "Independent" will remain open after new steps were introduced to try and minimise the possibility of Coronavirus being spread, as reported by our colleague, Harvey Hinkler, here.
14:48
Newcastle Falcons have announced that tonight's game against Bedford Blues will go ahead at Kingston Park Stadium. The game will kick off at 8pm.
Game on!

Newcastle Falcons' home match against Bedford Blues will proceed as scheduled tonight, with an 8pm kick-off at Kingston Park Stadium.https://t.co/i6Mt5uKcJ6 pic.twitter.com/pSLM1dpWq1

— Newcastle Falcons (@FalconsRugby) March 13, 2020
14:25
As a result of the concerns around the Coronavirus, TeesWear Varsity has been cancelled. However, Team Sunderland activities will go ahead as scheduled.
Reluctantly we have had to cancel TeesWear Varsity due to the ongoing concerns around coronavirus.

As you are aware @sunderlanduni is still open and Team Sunderland activities will be continuing as normal until further notice.#WeAreSun #Belong

— Team Sunderland (@team_sunderland) March 13, 2020
14:10
As of 9am on March 13, 32,771 people have been tested for Coronavirus in the UK, with 10 victims succumbing to the virus.
UPDATE on coronavirus (#COVID19) testing in the UK:

As of 9am 13 March 2020, a total of 32,771 people have been tested:

31,973 negative
798 positive

10 patients who tested positive for coronavirus have sadly died.

The digital dashboard will be updated later today. pic.twitter.com/Q6CP4QzDzK

— Department of Health and Social Care (@DHSCgovuk) March 13, 2020
14:07
The number of Coronavirus cases in the UK has jumped by 208. Currently there are 798 confirmed cases in total.
BREAKING – the number of UK cases has jumped by 208 https://t.co/VlDRZvYws9 #COVID19

— The Chronicle (@ChronicleLive) March 13, 2020
14:05
BREAKING: Sunderland University to remain OPEN amid #CoronaVirus outbreak

Keep up to date with our live blog. https://t.co/aq5hC9BS0g @sunderlanduni #CoronaOutbreak #CoronaVirus #sunderland #newcastle #CoronavirusPandemic #UK #CobraMeeting #BorisJohnson #NorthEast #COVID_19uk pic.twitter.com/xLJCmb99nP

— SRNews (@SRNewsNow) March 13, 2020
14:00
Newcastle United have issued a statement regarding the decision to suspend all competitions based on the outbreak of Coronavirus. Supporters with tickets to cancelled games have been advised to retain them, as they will be valid when play eventually resumes.
Club statement on the decision to suspend all competitions due to the COVID-19 outbreak. #NUFC

— Newcastle United FC (@NUFC) March 13, 2020
13:55
The University of Sunderland will remain open and teaching will continue as normal. Steve Knight, the university's Chief Operating Officer, said: "Over the next few days, we will be exploring further proportionate measures and working on our contingency plans as we head to the end of the academic term on Friday 3 April. We will provide an update on Tuesday March 17 on the next steps being proposed."
Students and members of staff are urged to follow the NHS' guidelines.
13:35
Currently, there are ten known cases of Coronavirus in the North East:
Sunderland – 1
Gateshead – 0
North Tyneside – 2
South Tyneside – 0
Northumberland – 0
Newcastle – 6
County Durham – 1
13:31
Gateshead SFA have been informed that despite fears of a Coronavirus outbreak, tomorrow's Under-13s National Cup Semi-final must go ahead. However, anybody with symptoms of the virus have been asked to stay at home.
Following ongoing discussions with @SchoolsFootball we have been informed that tomorrow's U13 National cup semi final MUST go ahead.

Game now to be played at 12:15 at Benfield Sports Centre(3G).

We must reinforce anybody with symptoms of the COVID-19 virus, must not attend.

— Gateshead SFA (@GatesheadSFA) March 13, 2020
13:30
Wellburn Care have decided to close the doors of all 14 of their homes to visitors in an attempt to prevent an outbreak of Coronavirus amongst patients.
14 care homes closes to visitors over coronavirus fearshttps://t.co/3228QxtIBl

— The Chronicle (@ChronicleLive) March 13, 2020
13:05
The Electoral Commission has urged that the local elections taking place on May 7 should be postponed due to the Coronavirus. Polls are set to take place in order to decide councillors, metro mayors and police and crime commissioners.
There are fears over the well-being of voters https://t.co/PcTOlH8MMb #COVID19

— The Chronicle (@ChronicleLive) March 13, 2020
13:00
Sir Patrick Vallence, the government's chief scientific advisor, has said that around 60% of the UK's population will need to contract Coronavirus if society is to achieve "herd immunity".
Millions of Britons will need to contract #coronavirus in order to control the impact of the disease which is likely to return "year on year", the government's chief scientific adviser has said https://t.co/YhzEmlkx5N

— Sky News (@SkyNews) March 13, 2020
12:50
Tyneside Theatre & Opera House have announced that as of yet there are no plans to restrict operation, but have echoed the government's guidelines for those who intend to visit.
See our Coronavirus update here: https://t.co/mFb27ihCgQ

— Tyne Theatre & Opera House (@TyneOperaHouse) March 13, 2020
12:45
Regardless of a person's age, having Asthma can increase the risk of severity should they have contracted the Coronavirus.
Q: Does having asthma in a six-year-old increase chances of #coronavirus symptoms being more severe?

A: Yes, having asthma does "increase the risk of severity", regardless of whether you're a child or an adult.#AskSkyNews #COVID19

Watch our Q+A live 👉 https://t.co/Nq05cZ18Cp pic.twitter.com/SHOnPvH8a2

— Sky News (@SkyNews) March 13, 2020
12:35
Due to the Metropolitan Opera's decision to cancel all performances until March 31, Tyneside Cinema have informed customers they will be contacted today about their purchased tickets.
Due to @metopera's decision to cancel all performances until 31 Mar, tomorrow's broadcast of Der Fliegende Hollander is also cancelled. If you've booked tickets, you will be contacted by a member of our team today. We apologise for any inconvenience caused.

— Tyneside Cinema (@tynesidecinema) March 13, 2020
12:30
The Tyne and Wear Metro have provided updated info and some do's and don't's for those who could be using the system today.
#COVID_19uk Update Info
✅Extra cleaning now in force across metro system
✅We have increased the numbers of cleaners
✅Wash your hands regularly
❌If you have a persistent cough and/or high temperature please do not travel

✅Travel on Metro as normal

— Tyne and Wear Metro (@My_Metro) March 13, 2020
12:15
The Foreign Office has advised the public not to travel to certain parts of Spain unless it is completely necessary.
Coronavirus: Foreign Office warns against travel to parts of Spain https://t.co/dglq1NgyAq

— Sky News (@SkyNews) March 13, 2020
12:00
A reminder of the most common symptoms of Coronavirus, via the NHS.
The most common symptoms of #coronavirus are:

New continuous cough
OR
High temperature (37.8 degrees or higher)

If you have either of these, you need to:
➡️ stay at home
➡️ not leave your house for 7 days from when your symptoms startedpic.twitter.com/Z8uA8SVArn

— NHS (@NHSuk) March 12, 2020
11:45
Despite beginning a period of self isolation, Bishop Auckland MP Dehenna Davison has issued a statement explaining that it's still "Business as usual".  She has assured locals that this is nothing more than a precautionary measure.
As a precaution, I have been advised to self-isolate at home for 7 days. It is important we all play our part in following the NHS guidance.

Rest assured I am working remotely, and am in regular contact with my amazing team. Urgent cases can be raised by phone, as ever. pic.twitter.com/pVaXGlXam9

— Dehenna Davison MP (@DehennaDavison) March 13, 2020
11:35
Last night, Northumbria University made the decision to replace the usual classroom-based teaching with online-based delivery. The university has issued guidance on the student portal.
We have taken the decision that from Monday 16 March classroom-based teaching and learning activity will be replaced by online delivery. We have contacted students with more information about this. Guidance is also available on the Student Portal. https://t.co/6xyzuUrzby pic.twitter.com/hxylL0zgJp

— Northumbria Uni (@NorthumbriaUni) March 12, 2020
11:20
Now, after the relevant parties have met to discuss the current predicament, the FA, Premier League and WSL have agreed to postpone the current season with the intention of returning on April 4.
The Premier League, FA, EFL and WSL have collectively agreed to postpone the professional game in England

Full statement: https://t.co/XcDyzBp4Ol pic.twitter.com/cmYjoY3LRR

— Premier League (@premierleague) March 13, 2020
10:40 – Friday March 13
The EFL have announced that all Football League games will be suspended until April 4. This comes as a result of the increased number of cases in the UK.
Coronavirus: English Football League fixtures to be suspended until 4 April https://t.co/zuXUpbDXHO

— Sky News (@SkyNews) March 13, 2020
16:05 – Thursday March 12
While waiting for our Prime Minister to make a statement regarding the virus click here to read about the coronavirus "testing" process, symptoms and risks to the test.
This is Brittany Heeley signing off the liveblog for today. Please keep your eye on SR News for further updates throughout the week.
16:00
Still no sign of Boris Johnson?
15:50
There is a risk that the European Football Championship may be postponed to take place next year in 2021 due to the coronavirus outbreak, but we are still waiting for official confirmation from the UEFA.
15:35
It looks like schools in the North-East are staying open. Nicola Sturgeon has said schools are said to remain open in Scotland but people's normal day-to-are lives need to change. Although this has come from the Scottish Government, Sturgeon has said this is a UK-wide decision.
15:30
The Newcastle Chamber  has rescheduled their Chamber Business Awards and Inspiring Females Awards due to instructions from their own organisation in preventing any disruption during the current Covid-19 pandemic.
📢 AWARDS RESCHEDULE ANNOUNCEMENT: our Awards events programme is being rescheduled to begin later this spring… pic.twitter.com/VWcgS5JX8K

— The Chamber (@NEEChamber) March 12, 2020
15:25
The coronavirus is making it difficult to purchase hand sanitiser. Stores in The Bridges Shopping Centre, Sunderland have put up notices in the window informing shoppers of the lack of availability of the sanitary product and started placing restrictions on purchasing the item. Notices were spotted in the windows of popular chains Superdrug and Holland and Barrett.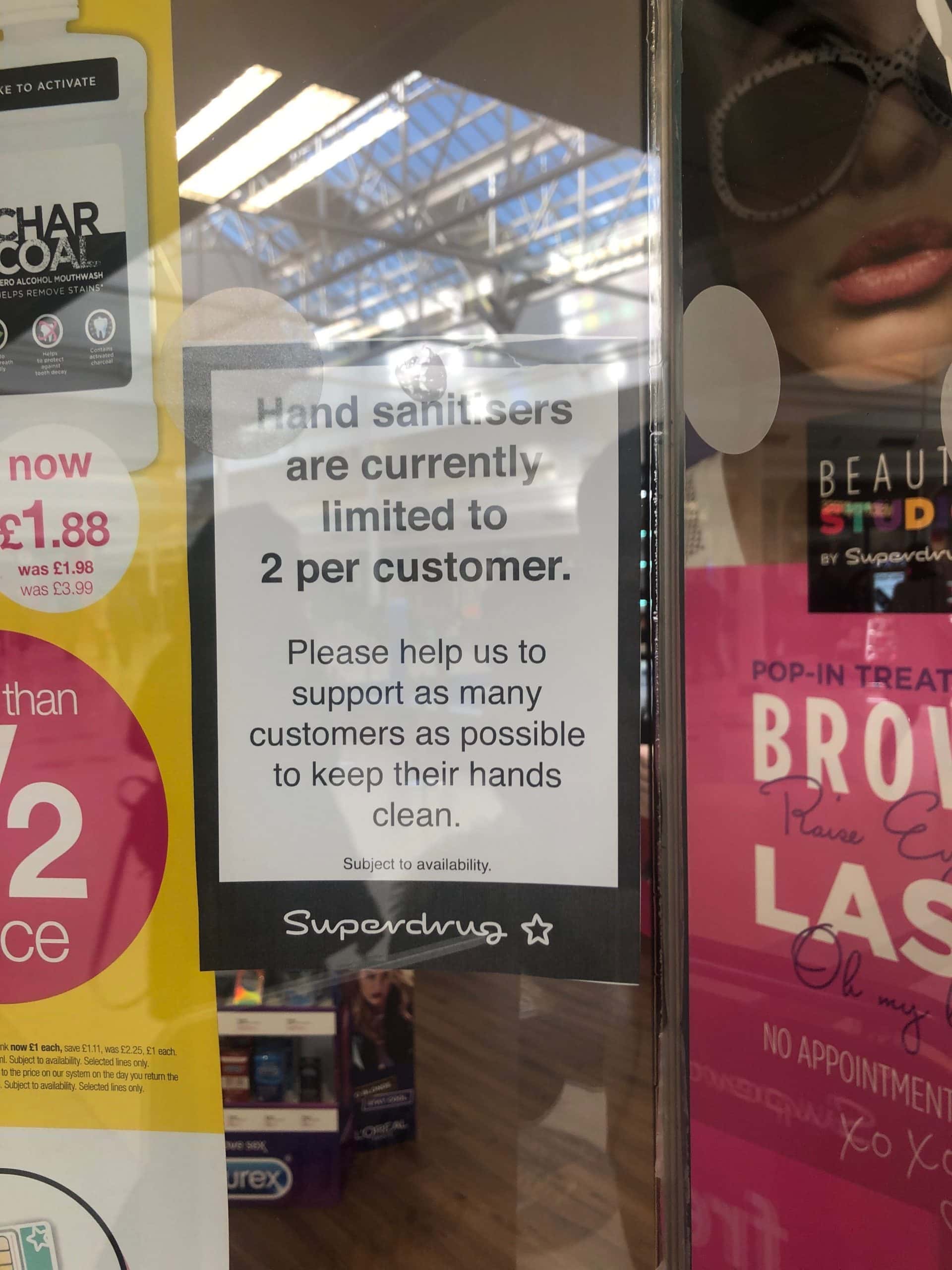 #Headlinechallenge:
A mum in Leeds has revealed that her son has been suspended from school for selling squirts of hand sanitiser to other pupils for 50p. He made £9 & spent it on a kebab. Naughty boy or brilliant entrepreneur?

@peterbarronmedia goes with – IT'S A DONER DEAL

— BBC Radio Tees (@BBCTees) March 12, 2020
15:15
Newcastle United are still waiting for official guidance from both the government and the Premier League ahead of this week's fixtures against Sheffield United. The team will no longer be providing autographs and signatures from players to fans in order to counter the spread of the virus. Read our full article here.
14:50
A student from Durham University has said:
"Covid-19 has me stressed out of my mind for me being able to finish my final year. I don't know if my exams are going ahead or if I'm going to be able to graduate. Most importantly all the fun social activities that make the stress worth it are going to be cancelled, and I might never get to wear my gown in the cathedral."
14:45
Sky News release a short video showing what happens to coronavirus patients' lungs when infected with the virus. Watch the video here.
14:40
The total number of UK deaths has now risen to 10.
14:35
76,244 members of the public have signed a petition to close all universities down for an appropriate amount of time amidst COVID-19. The petition is rising by almost 100 signatures a minute. Link to petition here.
14:30
Durham University has cancelled classroom based lessons for the last week of term as a precaution against coronavirus. This has been confirmed in a tweet from Assistant Professor David Chivers:
Durham University will be teaching online from next week. In person classes and lectures are cancelled.

— David Chivers (@dave_chivers) March 12, 2020
14:20
The Newcastle HR Department are holding a webinar (a seminar conducted over the Internet) tomorrow for everything you need to know about coronavirus as an employer.
😷 Join @HRDeptNewcastle tomorrow for a webinar on everything you need to know about coronavirus as an employer (including statutory sick pay, remote working and more). Find out more and book online: https://t.co/g7ddjMeQHY #NEentrepreneurs #entrepreNEws

— Entrepreneurs' Forum (@entforum) March 12, 2020
14:10
The North East Ambulance Service released a short video advising the public on how to wash their hands effectively and the best times to do so.
The public has a crucial role to play in containing the spread coronavirus. Washing your hands more often and using soap and water or a hand sanitiser when you: get home, arrive at work, blow your nose, sneeze, cough, eat or handle food; will provide the best protection. pic.twitter.com/tg8TPZEpzN

— NEAS (@NEAmbulance) March 12, 2020
14:05
Will the government address concerns about work and working conditions in today's meeting? Amazon announce it will not pay sick staff unless they test positive for coronavirus, which creates risk of greater spread from warehouses says Labour MP Allin Khan:
Amazon won't pay sick staff unless they test positive for coronavirus. As shops sell out, people are turning to online retailers – so call out companies who adopt similar practices and boycott them!

Government needs to come down hard on this, they are playing with lives. pic.twitter.com/XBBGxFPu6i

— Dr Rosena Allin-Khan (@DrRosena) March 12, 2020
13:45
Holmeside coffee shop in Sunderland have released a disclaimer on Instagram and an update on their measures to reduce the spread of coronavirus.
13:40
North-East England's leading non-professional theatre, Peoples Theatre, have released a statement advising all members and visitors to follow the latest NHS guidelines on how to look after themselves and requested that anyone who has booked a show and experiencing symptoms of the virus to contact the box office. See guidelines here.
A statement from us here at the People's regarding the ongoing and evolving coronavirus situation pic.twitter.com/up4ZsIIxQU

— People's Theatre (@peoplestheatre) March 12, 2020
13:35
If the government decide to move the UK's coronavirus response to delay this means social distancing measures may be put in place.
13:30
We are waiting to find out if football will be disrupted. There are rumours that the Premier League may take place behind closed doors.
13:20
According to ITV the strategy of the British government is "herd immunity" which happens when a group of people or animals when they develop antibodies to become resistant to a disease. The British government aim to minimise the virus by allowing it to pass through the entire population so we each acquire immunity. Read full report here.
13:00
Scotland will not close colleges and schools in attempt to contain the outbreak. First minister Nicola Surgeon says she is minded to cancel mass gatherings of 500 or more that require policing and ambulance cover to reduce burden on front-line services.
First Minister Nicola Sturgeon says she is minded to cancel mass gatherings of 500 or more that require policing and ambulance cover. She says this is to reduce burden on frontline services at this stage.

Listen live ➡️ https://t.co/L7zbOli3v5 pic.twitter.com/Xopq9uFkYb

— BBC Scotland News (@BBCScotlandNews) March 12, 2020
12:50
According to the Daily Mail, Prime Minister Boris Johnson is not expected to ban mass gatherings or close schools in the fight against coronavirus. Read full story here.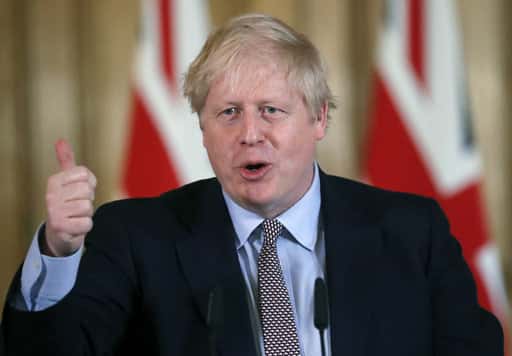 12:45
The Malmasion hotel in Newcastle have released a statement regarding the wellbeing of their guests. They assure that they are 'actively taking measures to ensure they are prioritising health and safety.'
The wellbeing of our guests and employees is our utmost priority. We are actively taking measures to ensure we're prioritising health and safety. Please visit our website for further information. https://t.co/j8wPZxBAYn pic.twitter.com/T4QX7kKEom

— Malmaison Newcastle (@TheNewcastleMal) March 12, 2020
12:40
Durham's 'Holi' festival of colour which had been due to take place on Saturday March 14 at Durham University have been cancelled due to the ongoing spread of coronavirus, organisers have confirmed.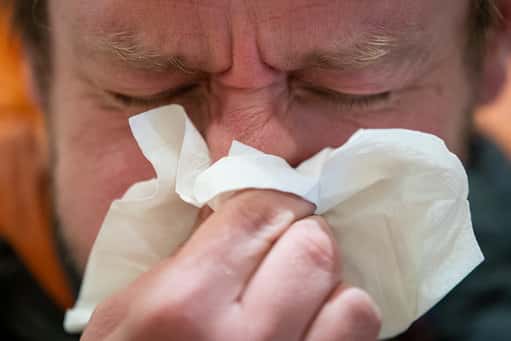 12:30
The COBRA (Cabinet Office Briefing Rooms) committee assists the government body in co-ordinating actions for national or regional crisis'. We are still awaiting on announcements regarding coronavirus and the meeting due to take place this afternoon around 1:15pm.
12:15
Food bank based in Gateshead forecast the possibility of an increased demand caused by the spread of coronavirus and 'encourage' the public to 'keep donating' after checking with their local food bank what is needed.
Coronavirus and food banks – An update from the Trussell Trust:

https://t.co/Q0qPV7McTU via @trusselltrust

— Gateshead Foodbank (@GFoodbank) March 12, 2020
11:34
Ireland into effective lockdown to limit the spread of Coronavirus. Schools, colleges and childcare facilities to close.
11:30
The University of Sunderland remains open until further notice from the Government and Public Health England.
It's business as usual here @sunderlanduni and we will remain open unless we are advised to close by Government and Public Health England.
Please be assured that protecting and supporting the health and wellbeing of our University community remains our main priority. https://t.co/x4yjf9RHdG

— University of Sunderland (@sunderlanduni) March 12, 2020
11:00
Tyne and Wear Metro have tweeted advising passengers to 'travel as usual.'
Coronavirus: The latest information for Metro passengers – travel as usual. Full details here: https://t.co/fEnMcuM6d1 #coronavirus #COVID19

— Tyne and Wear Metro (@My_Metro) March 12, 2020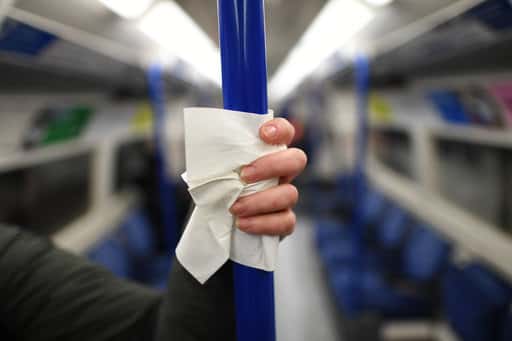 10:35
It is anticipated that the UK will switch tactics aiming to delay the spread rather than containing it when the emergency committee meets.
9:00
Public Health England have confirmed 456 cases of Coronavirus in the UK with a total of six deaths. Six confirmed cases in Newcastle, one in Sunderland and two in North Tyneside.