Every year, University of Sunderland's student union holds a presidential election for Education. We decided to talk to candidates Giorgos Chnarakis and Billy Howell to see what they would do if they won.
Candidate 1: Giorgos Chnarakis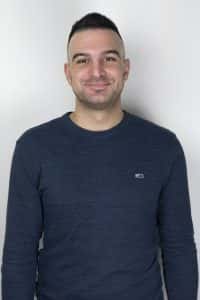 Giorgos is running for president of Education because he feels like the university has changed his life. He is also a NUS delegate for the students union, He wants to give something back to the University as they have had a big impact on him. He wants to improve the education received in the university.
One of his main goals to make the university better, is having flexible timetables for each student. As course representative, he found that many students work in hospitality and are busy over Thursday, Friday and the weekend. His aim is to not have as many classes on those days, and limit classes to 5 hours per day. He feels that this would be beneficial as most students get tired after 5 hours, and end up finding it quite boring. One of his aims is to have a system where students can book into the lectures they want that suit their need. This would be done through an allocation system.
library & reVIEW
When asked about how he will improve the library, he said that the computers need replaced. A lot of the computers are not working and are faulty, making it difficult for students to complete work. As well as that he finds students aren't able to find books they want, and it causes students stress. So he would have the books organised in a way that's easier to find. He also wants there to be a reference site link on the library website, as there is no Harvard / APA referencing help yet, something which other universities have. He feels like this would help students as it would take less time to do references, and would be easy to find.
In regards to reVIEW, he would make it mandatory for lecturers to use reVIEW as it makes it easier for students to revise. However, he would make the lectures available to only those that attend, to ensure students still show up to lessons. It would also mean lecturers are less stressed. If elected, Giorgos would be open to listening to pupils views too, to ensure the student issues are solved.
Candidate 2: Billy Howells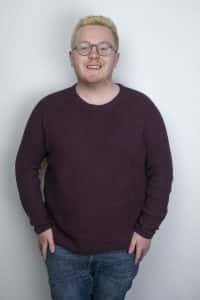 Billy Howells was contacted to comment about his running for campaign, but did not respond to questions that were sent. So, we are publishing a round up of his manifesto.
Billy would ensure that 'archaic' teaching and assessment ways would be changed to meet the modern society. He is willing to listen to students and ensure they all have a voice. As well as this he would make sure the union get the funding they need to carry out all of the requests students make. Billy would make sure the student union will have more future achievements for students.