A Sunderland MP has claimed a plan for a new incinerator would be an "ecological eyesore" and a "threat to health" as she backed her constituents in Parliament.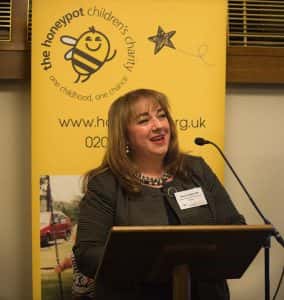 MP Sharon Hodgson's comments come in light of the news that the firm Rolton Kilbride plan to appeal after plans were rejected last July.
Built near Hillthorn Farm, Washington, the plans have long been opposed by the local community due to concerns over public health with Hodgson, alongside many local councillors, opposing the move.
We spoke to to Ms. Hodgson, who said: "I am opposed to the planning application for a gasification plant to be built in Hillthorn Park in my constituency.
"Approximately 10,800 of my constituents have signed petitions opposing the application and are concerned about public health issues, air quality and the local landscape. I will be making representations on behalf of my constituents at the appeal and will continue to oppose the planning application.
"If the application is approved, I have already requested that the Secretary of State 'recovers' the application, giving him the final say on the application and I will of course urge him to reject the application."
Rolton Kilbride's website claims the plant will use "clean, safe and proven cutting-edge gasification technology" and "30-35 full time operators, maintenance technicians, engineers and managers" who they state will be recruited locally, adding the scheme "fits in with government policy".
On Hodgson's comments Andrew Needham, the Managing Director of Rolton Kilbride said:
"Whilst we understand some people will be opposed to the proposals, there is a civic responsibility to be accurate and provide a well- balanced view. Some of the claims that have been advanced at times as factual and true are far from the case.
"As a result, we welcome the full and careful scrutiny of the inquiry next week. We would invite those concerned to review the Government's position on energy from waste plants, and the strict regulation of these facilities, as well as a wealth of other independent and peer reviewed scientific evidence before making up their minds. 
The public enquiry begins on February 18.