Newcastle University is reassuring its students that equality is a priority by decorating its Armstrong building with a rainbow flag.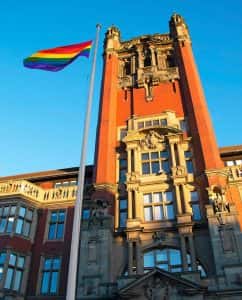 This commemoration comes in response to international LGBTQ+ History Month, an annual celebration occurring every February which raises awareness of prejudice and promotes tolerance towards the LGBTQ+ community.
The North East university is renowned for its involvement in support of LGBTQ+ rights, having joined The Stonewall Diversity Champions programme in 2016 and creating a society club for both LGBTQ+ students and student supporters.
Upcoming socials at the university include two LGBTQ+ conferences on February 29 and March 1 respectively, starting from 10am at Newcastle University Students Union, as well as weekly LGBTea Sunday events commencing from 12pm at The Coffee Trader in Newcastle.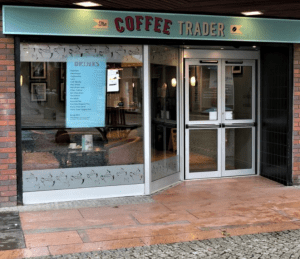 Admin of Newcastle University LGBTQ+ Facebook page, Natalie Miles, enforces the importance of these events, stating: "LGBTea is one of the most consistently attended meet ups that the university has to offer."
She added: "As someone who frequently attended in my first year of university, events such as LGBTea and others provide opportunities to be in a comfortable space surrounded by other LGBTea+ people, and this offers some stability to the tumultuous experience of starting university."
"The meet ups also offer student discount on coffee, which is a bonus!"
Luke Smith, an LGBTQ+ student at Durham Sixth Form, voiced his appreciation for the university's pro-LGBTQ+ stance, commenting: "University is obviously some people's first time away from home and unfortunately 'home' for queer, trans and other LGBTQ+ people can often be a place where their sexuality is not accepted."
"It's therefore important that students receive support as they start a new chapter of their lives, as this might be the first time that they could be open about it."
He also added: "Personally, it reassures me to know that I could comfortably be an LGBTQ+ student at Newcastle, and the acceptance that they have shown here would definitely draw me to study there."
"I would absolutely consider joining the LGBTQ+ society there to get involved with the events that they have to offer."
For further information on how to get involved in Newcastle University's LGBTQ+ events, visit http://www.nusu.co.uk/organisation/7066