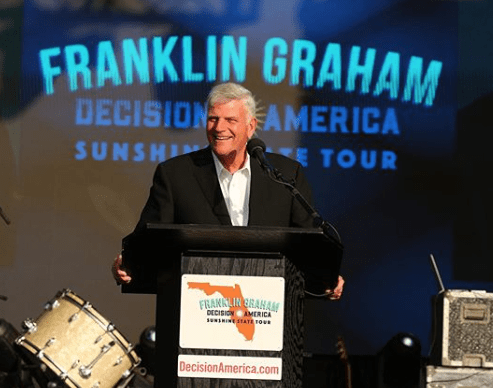 An upcoming appearance from Franklin Graham – the eldest son of the late Billy Graham – has been cancelled by the Newcastle Utilita Arena.
The arena has made the decision to cancel Mr Graham's planned appearance – which was due to go ahead on 3 June – after a petition was created by the leading LGBT+ group, Northern Pride.
The group created the petition 'End the Franklin Graham UK Tour' after discovering that some of the other venues that Mr Graham was due to appear at had already cancelled his appearance, following backlash from campaigners.
Graham is a controversial speaker, who has previously claimed that homosexuality is a "sin", that Satan was the architect of same-sex marriage and LGBT+ rights, and that gay people are causing a "moral 9/11".
View this post on Instagram

The cancellation from the Utilita Arena now means that all of the venues included in the tour have made the decision to cancel his upcoming appearances. 
Ste Dunn, chair of Northern Pride, said: "Having led the call for this to be cancelled and coordinated the number of numerous groups throughout the city, we are obviously delighted by this decision."
"We would like to thank everyone who got behind the campaign and signed our petition, to make a stand and show that anti-LGBT+ speech is not welcome in Newcastle."