Durham's Lumiere Festival attracts 165,000 for its 10th anniversary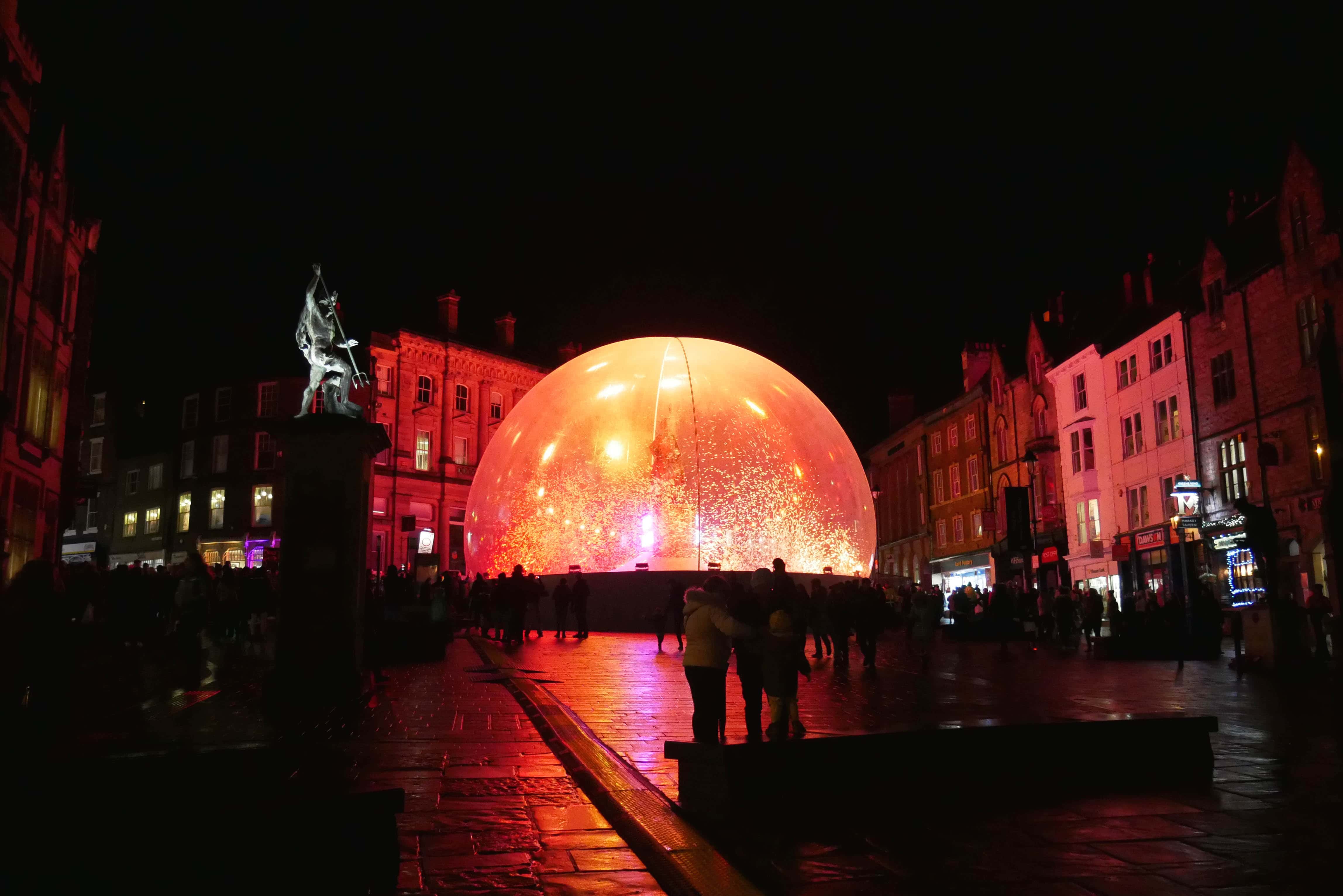 Durham city was transformed into the Lumiere light festival to mark the event's special 10 year anniversary, proving popular once again with 165,000 visitors.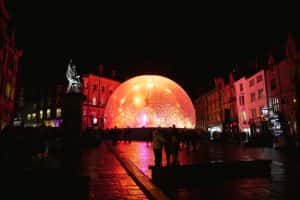 Durham's Lumiere Festival, organised by arts group Artichoke, runs every two years and is the largest free light festival in the UK. One million visitors have enjoyed Lumiere over the last six festivals, and it returned to the city this year to celebrate its 10th anniversary.
The city accommodates artwork from both international and local artists, working within the medium of light, which transform iconic landmarks such as Durham Cathedral and Castle. This year's festival saw the return of previously loved installations, as well as new pieces for this special event.
Terry Collins, CEO of Durham City Council said: "I think it's important regionally, but it's massive for Durham I think to get the amount of people that now attend Lumiere and visit the city in four days is just a remarkable feat."
He also spoke about how the festival is: "really loved by the people of the region, the county, the city, the country… and it just goes from strength to strength!"
Not only does the event boast an amazing opportunity to artists, but it also brings popularity to Durham, with this year's festival drawing 165,000 visitors – despite the cold weather and rain.
Visitors wrapped up and donned their waterproof shoes to enjoy the 37 dramatic installations across the city's streets and buildings. It's hard to ignore how much this event puts Durham on the map, boosting the city's popularity as well as helping businesses.
Some of this year's most anticipated installations were the I Love Durham snow-globe in Durham Market Place and Neon Dogs on North Road, as well as returning legacies such as Mysticète, a 3D whale projection into the River Wear.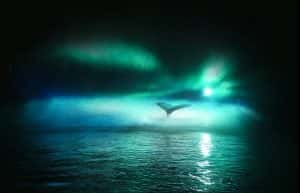 Helen Marriage, Director of Artichoke and Lumiere said: "the contrast between the history and contemporary technologies that we're using is very interesting. You can show off the amazing architectural heritage of the city by contrasting it with these contemporary works".
This year welcomed 55 artists from 12 different countries, demonstrating how the festival not only brings those from across the UK, but also from across the world.
Terry Collins described the opportunity for artists: "it's like them going to Wembley, playing at Wembley, they see this as being a massive honour to them."
There is no doubt that Lumiere is a massive event to the people of Durham and the UK, as well as the artists who travel to be part of it. So much so that one couple were even married at this year's festival.
Helen said: "people can come with their kids, parents, grandparents or whatever – and everyone can enjoy it on the same terms. You don't have to pay anything, you don't have to know anything, you can just turn up"
With the amount of people that the event has attracted so far over the years, there is arguably an appetite for it to continue for years to come. Perhaps even another 10 years!