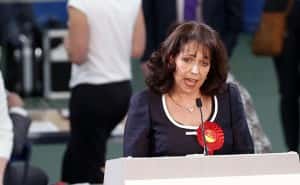 A North East MP has condemned the government for not extending the deadline for Brexit – saying her constituents are "petrified" of a no-deal solution.
Julie Elliot, MP for Sunderland Central, said in Parliament that the people of Sunderland who voted to leave the EU have been contacting her regularly with concerns about the UK's Brexit deal.
She said that they are terrified of a "crash out" Brexit coming after years of economic damage caused by Tory austerity.
Government spending cuts under the Conservative government have come at a time when unemployment is reaching 6.7 per cent, higher than both the UK as a whole (4.1 per cent) and the rest of the North East (5.7 per cent).
Foreign Secretary Dominic Raab responded to these concerns, saying that the government would "adhere to the law", but reiterating that the Prime Minister has been clear that Britain "must leave by the end of October" in order to maintain the public's trust in the British democratic system.