Penny Remfry Poster Collection
Feminist Activist Penny Remfry's Poster collection at Northumbria University.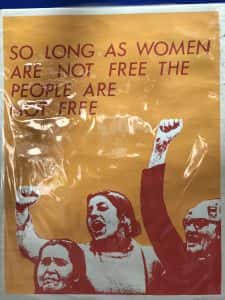 Penny Remfry showcased her collection of posters at Northumbria University during the month of March.
International Women's Day is celebrated on March 8 every year. As part of the celebration events across the North East took place.
Penny Remfry has collected posters for almost 30 years. She has been working for the Rape Crisis in Tyne and Wear and has always supported women.