In 2019, the 500th anniversary of the death of Leonardo da Vinci brings on display 144 of the Renaissance master's drawings from the Royal Collection in 12 exhibitions across the UK.
Sunderland Museum and Winter Gardens hosted the exhibition Leonardo da Vinci: A Life in Drawing for more than three months in the City of Sunderland.
Martin Wallwork, marketing assistant for the National Glass Centre and a member of the organising team, said: "One of the reasons why we were so keen to be one of the hosts of the exhibition is that we could put in place a huge number of other activities and classes and exhibitions to go with it. This brought a huge number of people, perhaps some of whom have not been to Museum and the Winter Gardens before. "
For more information see the video below:
The drawings on display were selected to highlight all the areas in which Leonardo was interested. Paintings, drawings about anatomy, botany and many more can be seen in a special exhibition at the museum. Students of fine art and design at The University of Sunderland and the FabLab Sunderland were challenged to ask themselves "What would Leonardo make today?". The resulting work is on display at Sunderland Museum and Winter Gardens as well.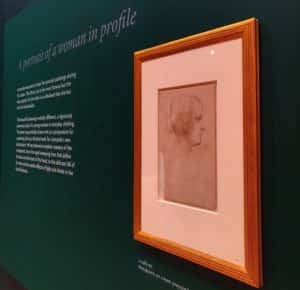 The exhibition finished on May 6th and was an overall success for the Museum and Winter Gardens.