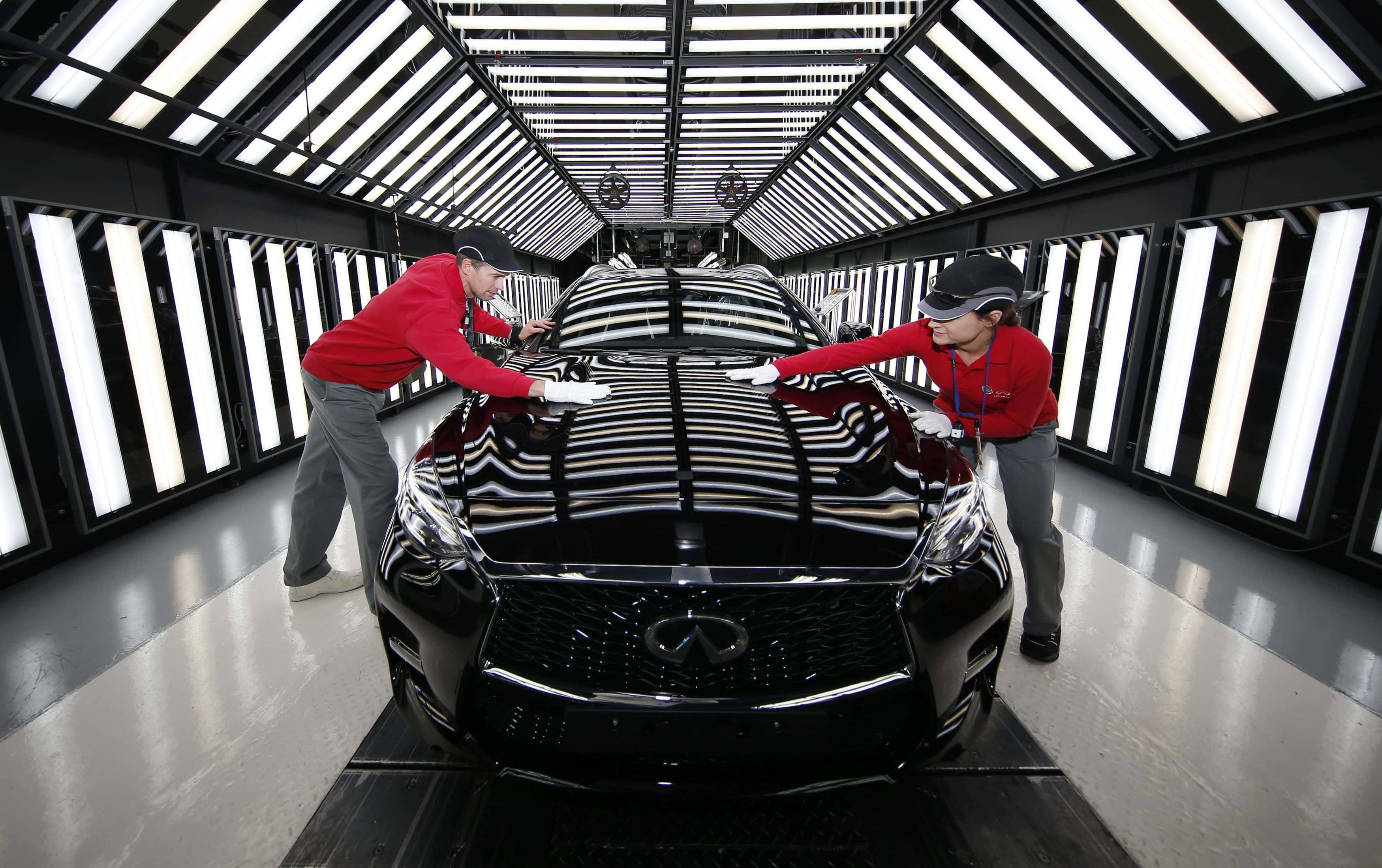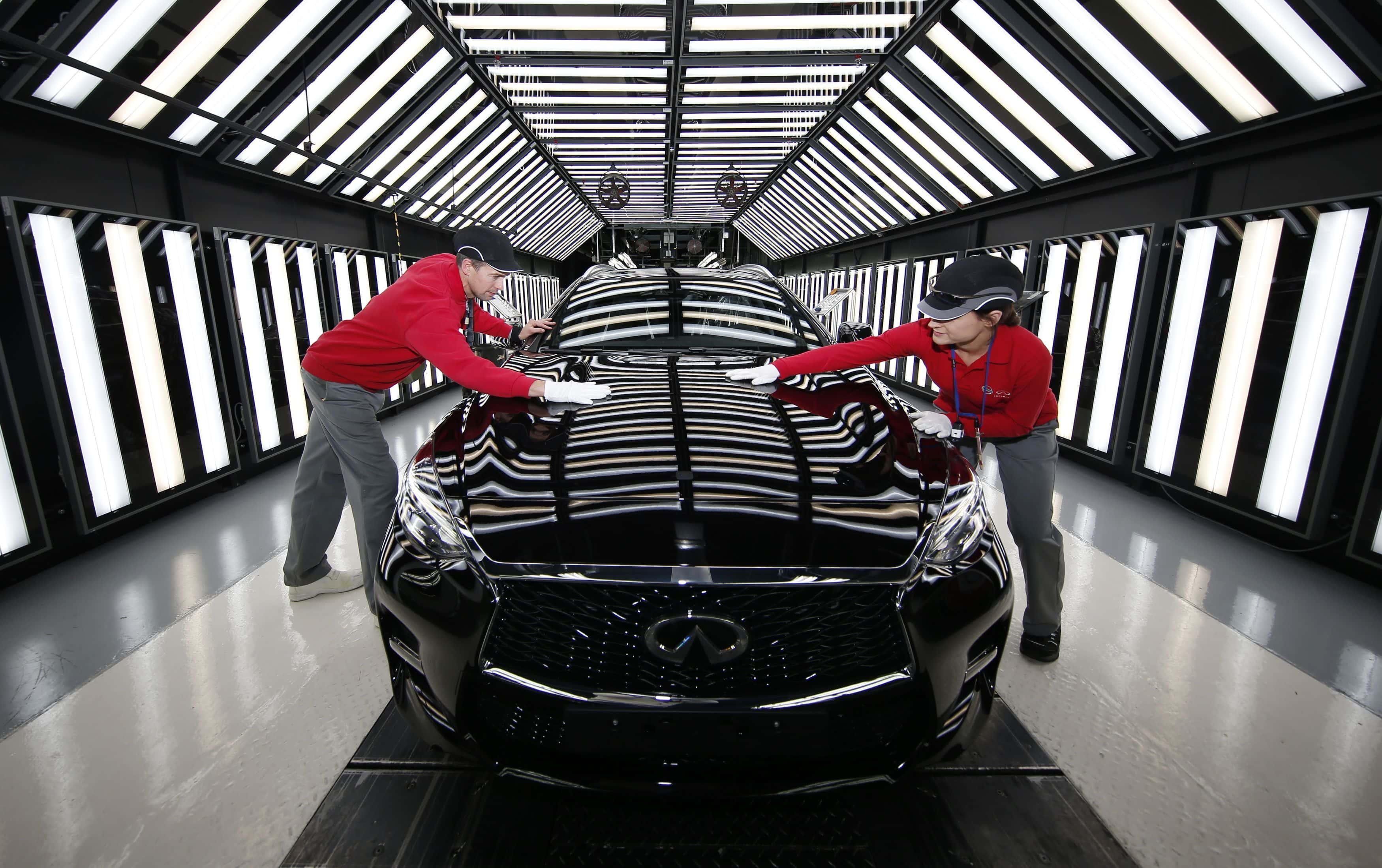 250 jobs are at risk as Nissan stops the production the Infiniti brand at its Sunderland plant.
The Japanese car manufacturer will cancel the premium car model later this year and said the closure was initiated by plans to remove the company from the premium car market in western Europe.
The news comes only a month after Nissan announced the company would be building its new X-Trail in Japan, dropping plans for the production of the model in Sunderland.
Sunderland Cllr Stephen O' Brien said: "This is obviously a shock and a huge disappointment to 250 workers whose jobs are now at risk. This could also be devastating for the supply chain and will only see the true extent of this decision in the coming weeks and months. It puts an even bigger cloud on the viability of Nissan remaining in Sunderland."
The UK's largest car factory has a workforce of 7000 employees and is said to be working with its trade union, Unite, to redeploy around 250 workers.
Two Infiniti models, the Q30 and QX30, are both being scrapped after disappointing sales across Europe.
Sharon Hodgson, MP for Washington and Sunderland West said:
"Any announcement such as this is hugely disappointing. I have spoken to Nissan about these changes, and understand that they are a result of poor sales throughout Western Europe of the Infinity models which struggle to compete with other premium cars in Europe.
"I was assured that this announcement is not a reflection on the performance of the plant, nor related to the recent X-Trail decision.
"Currently 250 employees work on the Infinity models but Nissan have confirmed that efforts will be made to ensure any job losses are kept to an absolute minimum and I will be liaising with the Unions in order to support where possible and if required.
These are uncertain times for the automotive industry and I will continue to raise the concerns I have around Brexit and the move away from diesel with the Government.''
The Sunderland plant was the only factory in Europe building the luxury model, which began its production in December 2015, with Nissan investing £250m into the project.
Nissan is now focusing on the growth of the Infiniti model across markets in North America and China after trying to compete in the European market against rival brands such as Jaguar, Audi, BMW and Mercedes.