Statistics show that an increasing number of women are delaying the parenthood process to much later ages, while conceptions involving under 18s continue to decrease to an all-time low.
According to the Office for National Statistics (ONS), 2016 saw 28,744 conceptions for women in their 40s, an increase of 58% since 1990.
In 2016, more than half of all live births within England and Wales were to women aged 30 and over, while the average age of mothers increased to 30.4 years, a jump from 30.3 years in 2015.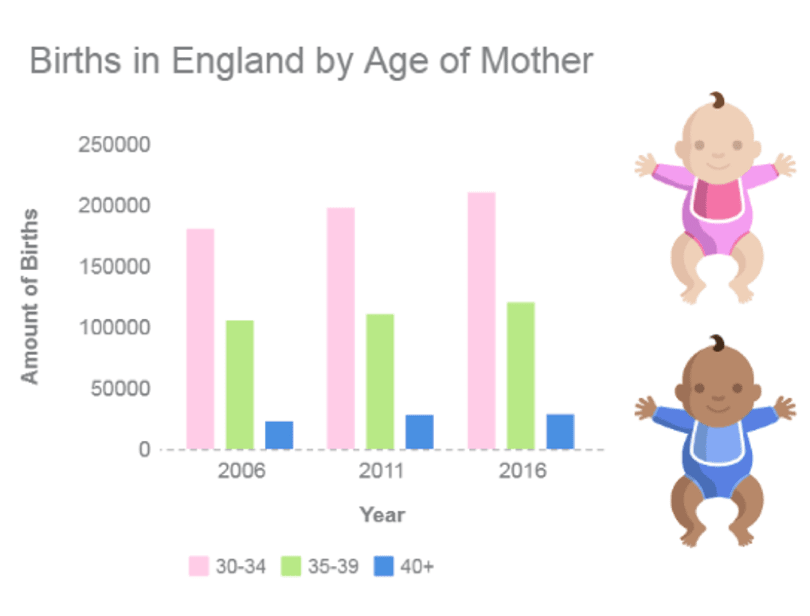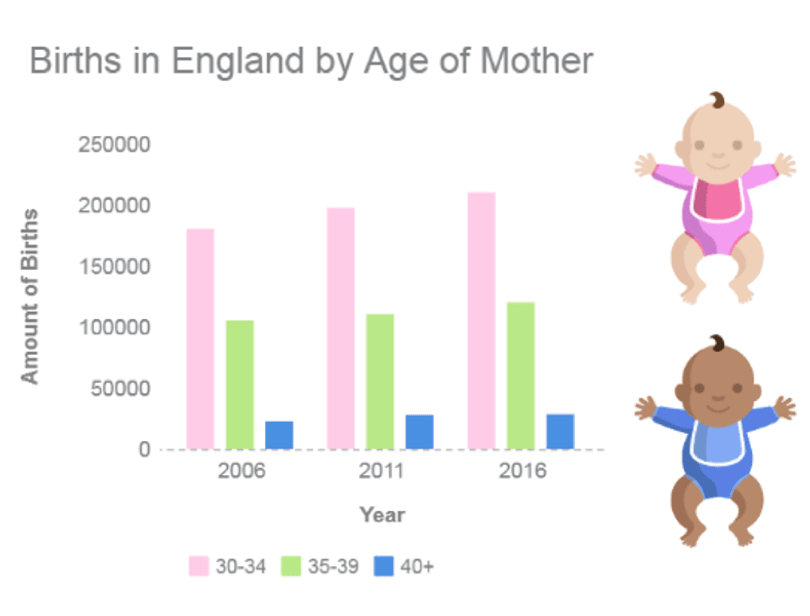 Bex Massey, 37, from Manchester, gave birth to her first child in 2017 as an 'older mother' aged 36.
She said "I started trying for a family at 33. I'd wanted to start a family earlier but wanted to be married and settled first. After 6 months we still weren't pregnant."
Bex Massey was diagnosed with Hashimoto's thyroiditis, an autoimmune thyroid condition that effects fertility and after her diagnosis, she was referred for IVF treatment.
Massey continued: "14 months after first trying to conceive I was pregnant, but I wasn't put on thyroxine quickly enough and miscarried that baby.
"From the moment you see those two lines you become a mother. You just can't dial down grief. What do you do with the pram lying in the room that will no longer become your child's nursery?"
After her traumatic experience with loss and infertility, Bex gave birth to her son Finley in April 2017 and according to Finley's mother, "it was like finding a golden light in a dark cave".
She stated: "I didn't feel that my age adversely impacted my experience. Ideally I'd have liked to be pregnant in my mid 20's. There's an assumption that women are putting careers first, but it's a more complex issue.
"It's not always a choice to wait, it wasn't in my case. I notice eyebrow raises from some women, shocked I'm a first time mother at 37. There's little to no discussion about the struggle of infertility and miscarriage which is irresponsible, considering 1 in 4 couples experience miscarriage and 1 in 6 experience infertility."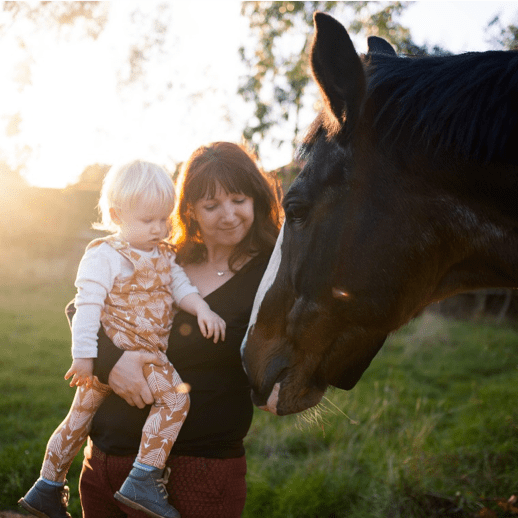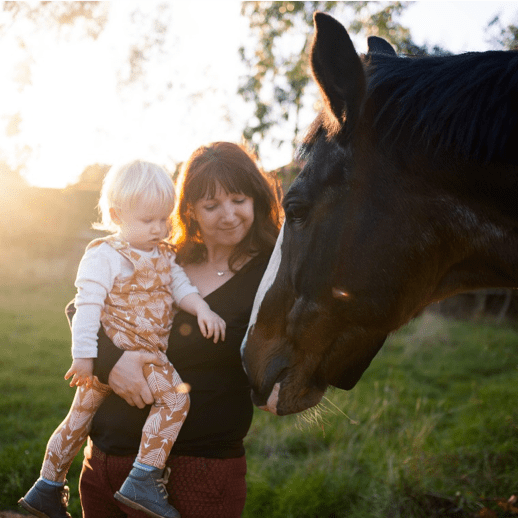 Bex continued: "People should be aware of the possible risks involved when delaying a family, many assume they have plenty of time, or assume they will fall pregnant as soon as they start trying for a family."
While births to older women are on the rise, it's no secret that there are also some serious risks involved.
Midwife Lisa Snape, 51, from Middlesbrough, said: "I've definitely noticed a major increase in older women having babies.
"The fact that more and more women are waiting until they are over the age of 35 is definitely helping reduce the stigma around older mothers."
Despite this, Lisa warns of the complications. She said:
"Maternal age can definitely affect a woman's pregnancy with increased risk of gestational diabetes, premature birth, stillbirth, growth restriction and increased risk of chromosomal abnormalities.
"With continuity of care, however, the risks can always be managed and minimalised with help such as serial scans to monitor the baby's growth and more screening tests to rule out abnormalities."
The ONS predict that the rise in average age in mothers may be down to a number of factors, such as "increased participation in higher education, increased female participation in the labour force, increasing importance of a career, the rising costs of childbearing, labour market uncertainty, housing factors and instability of partnerships."
Lisa added: "In my experience, I've found that most women are waiting until later on in life as they are focusing on building careers first."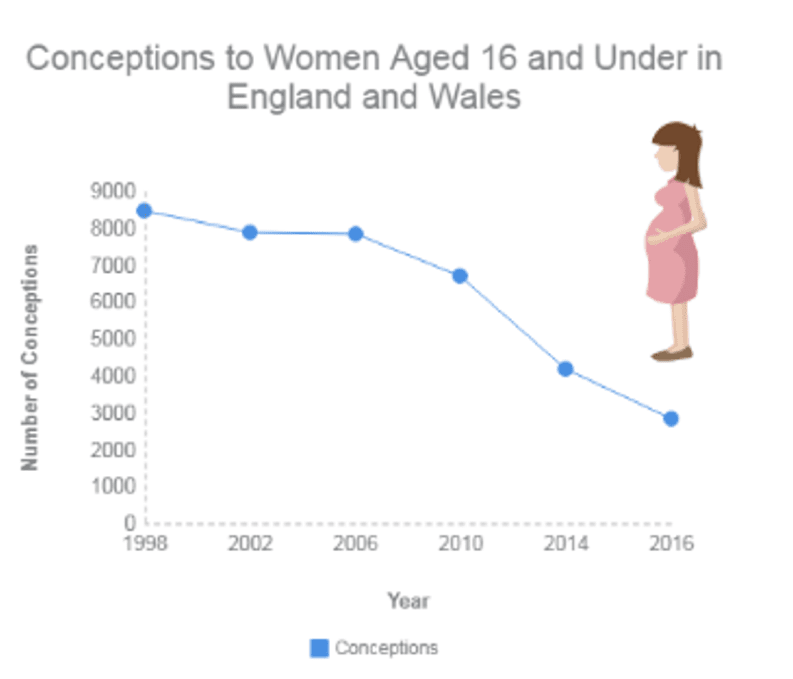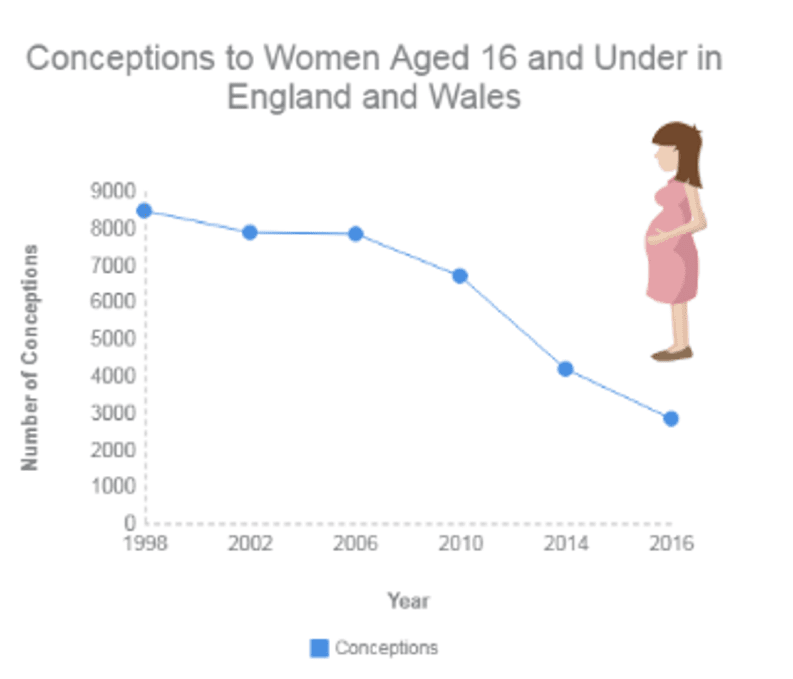 Fewer women under 18 are getting pregnant, however, as conceptions for teenagers are at their lowest rate recorded, falling by more than half in the last 30 years.
Demi Morley, 21, from South Shields, gave birth to her first baby aged 17. She said: "I didn't plan to have a baby young and sometimes I do wish I'd waited until I was older.
"Having a baby at 17 was hard, but everything happens for a reason and my little girl's a blessing."
Demi added, "If you're a teenager, enjoy your life while you're young and love every minute of it. There's no rush to start a family, but teenage pregnancies do happen and if you find yourself a pregnant teen, consider it a new and exciting chapter in your life."
Despite this, The Sexual Health Charity FPA claim that 'the UK still has one of the highest teenage birth rates in western Europe, with 6.4 live births to every 1,000 women aged 15 to 17 in 2015, compared to 4.1 in France, 3.6 in Germany, and 2.1 in Italy.
If you're an older mother (or soon-to-be mother) in need of support, please visit this site.