An investigation by SR News exposes the process of buying essays online and the impact it has on top ranking universities.
Essay mills argue that their services are aimed mainly at helping students who are struggling to work on their essays, by proofreading and/or offering support.
An investigation by SR News shows that it takes only a few minutes to find a number of essay mill providers and get in contact with them through social media.
During the investigation, we asked a number of essay writers about the pay rate their businesses demand, the subjects they write and how they would ensure the quality and secrecy of their services.
One essay mill, Frankel Essay Writing Services, said they provide their clients with a plagiarism report in PDF format to assure the students that plagiarism would not get picked up by academics when submitted to the likes of Turnitin.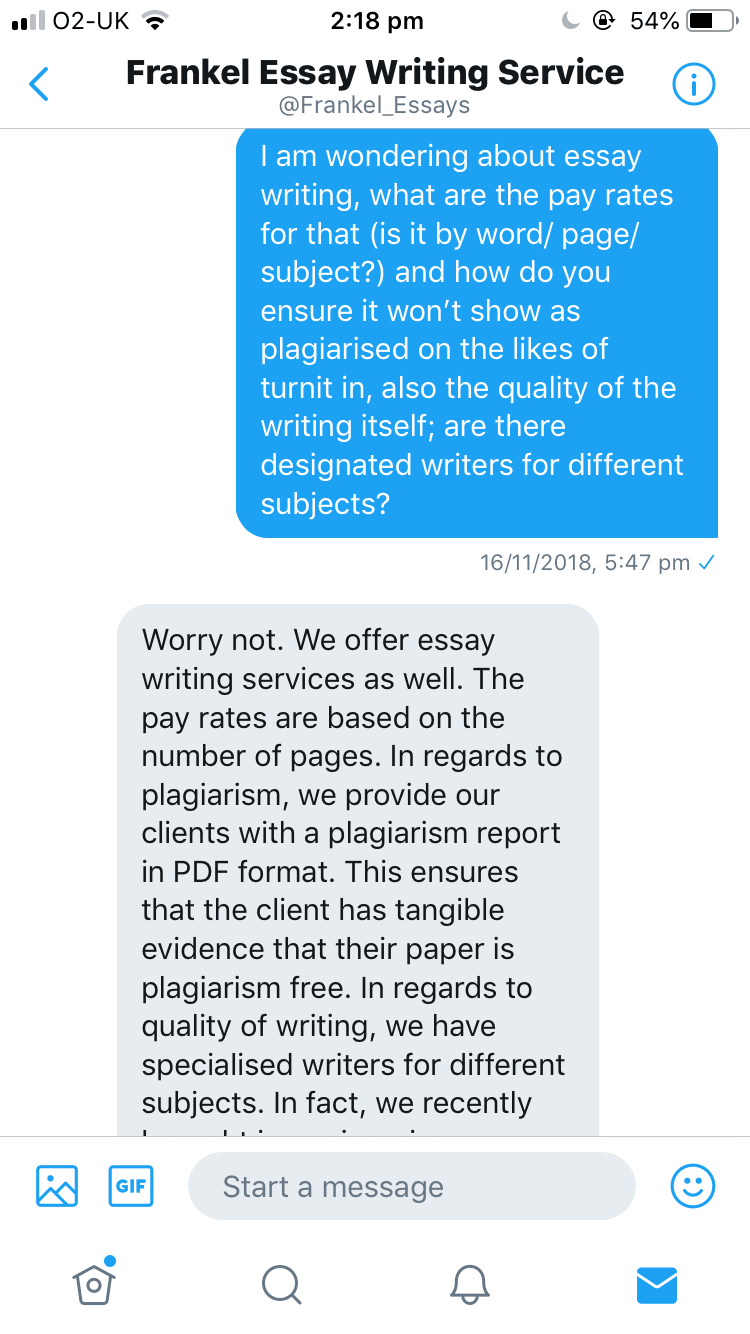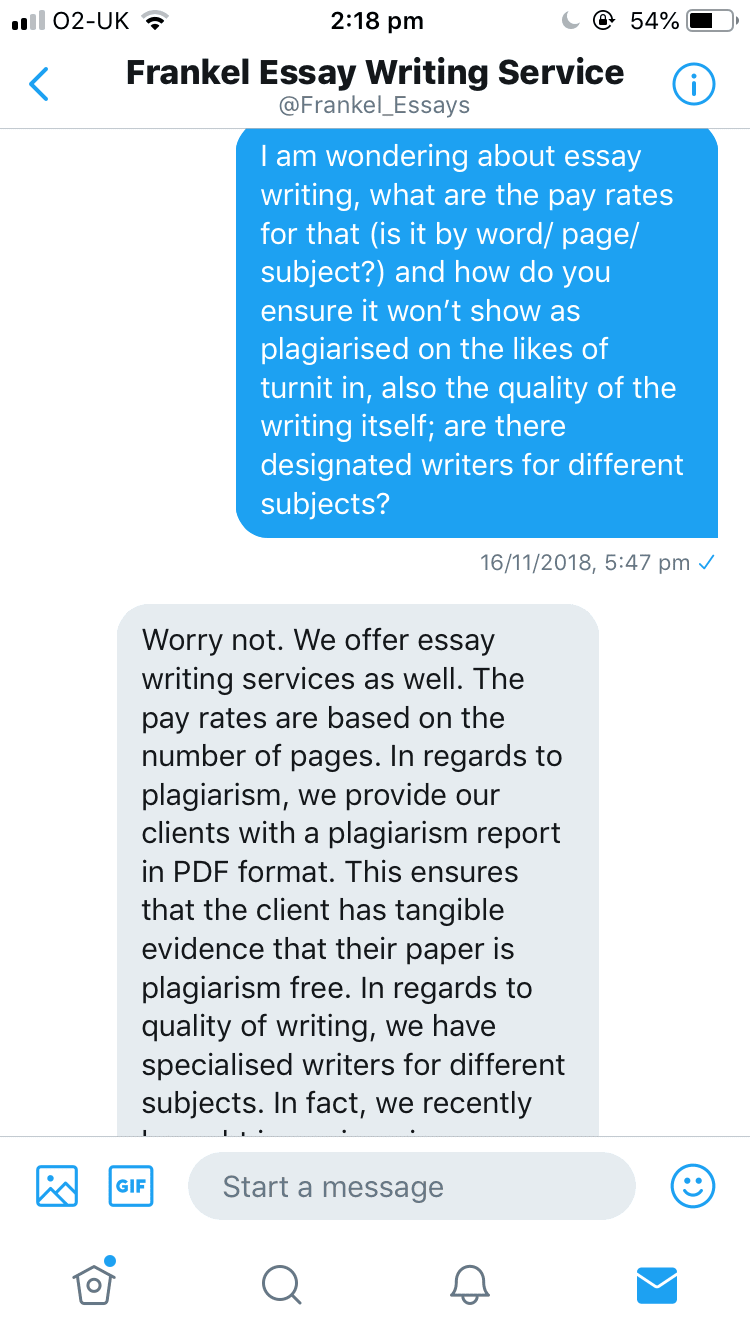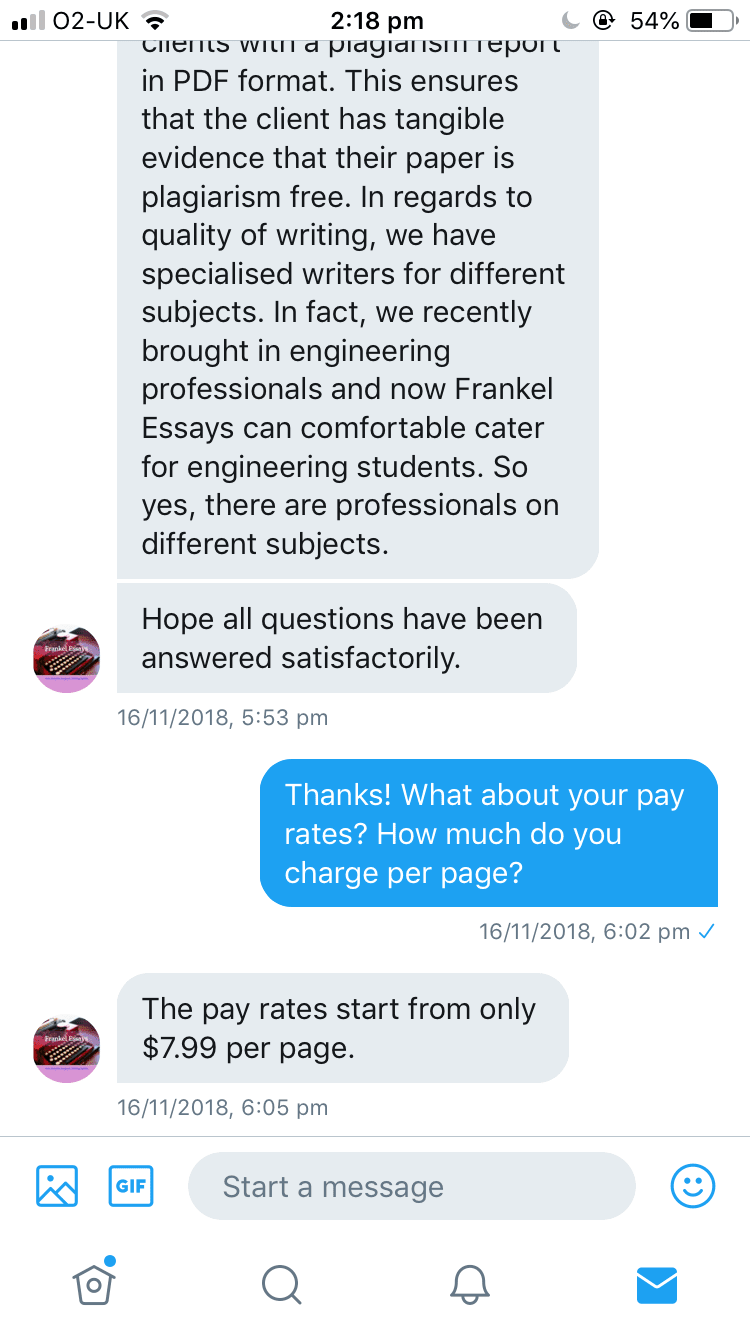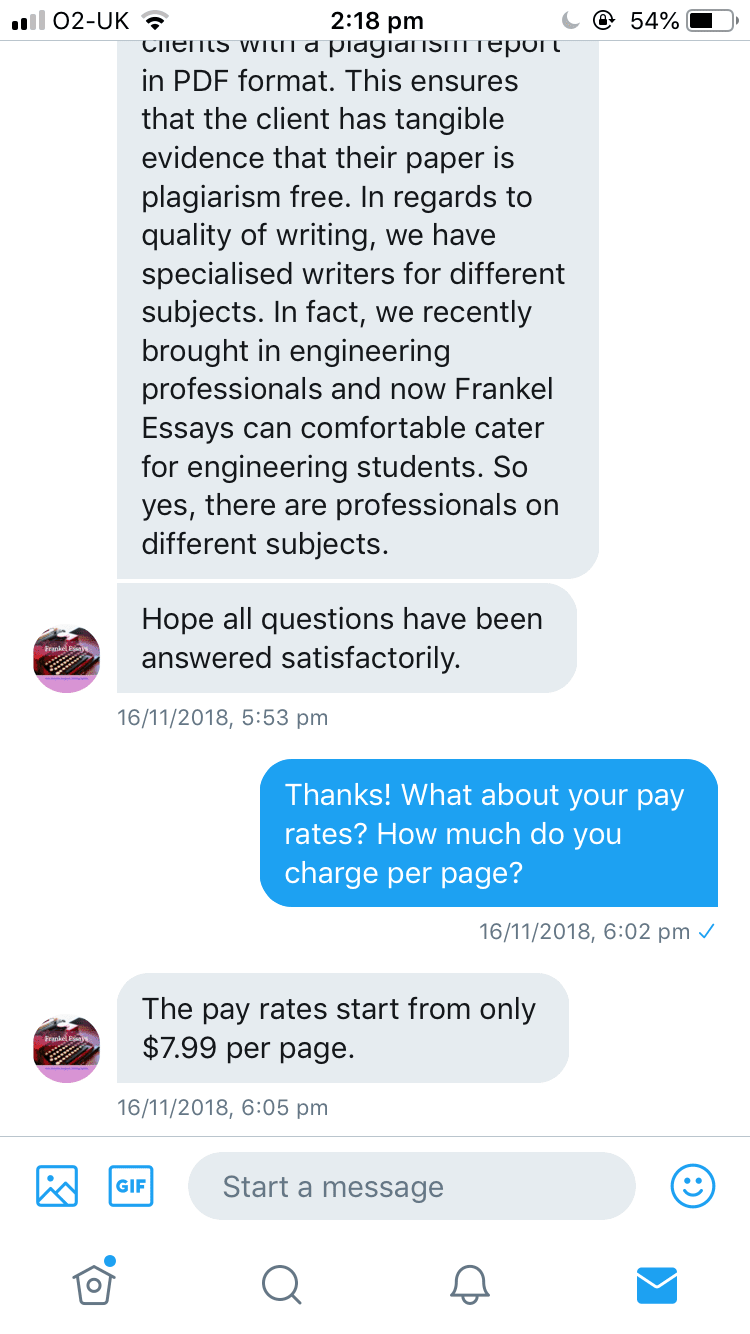 When asked if they consider what their business does as unethical or cheating, Frankel Essay Writing Service, said: "We strive to avoid plagiarism because it amounts to academic misconduct.
"Buying essays is unethical and amounts to cheating because a student should do their own work. Much of what we do here at Frankel Essays is proofreading papers, checking for plagiarism, formatting and overall guidelines. We thus encourage students to write their papers from scratch, after which we polish it up to standard.
"Most orders are for proofreading, etc. Essay writing services orders are very few because we encourage students to write papers from scratch. As a matter of fact, we have not received any essay writing order the entire month."
Another essay mill service, Top Quality Writers, said that they submit their work to Grammarly, a website that checks for grammatical errors in essays, to ensure their work is mistake free.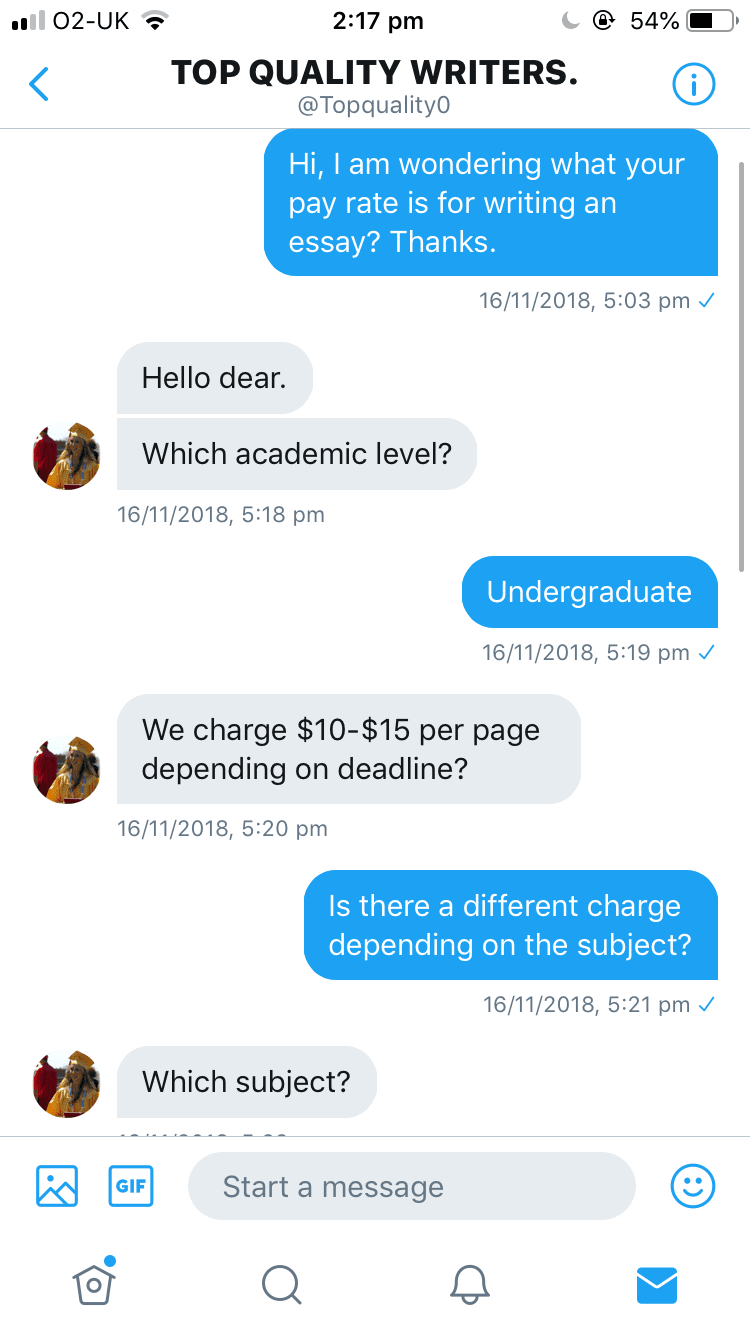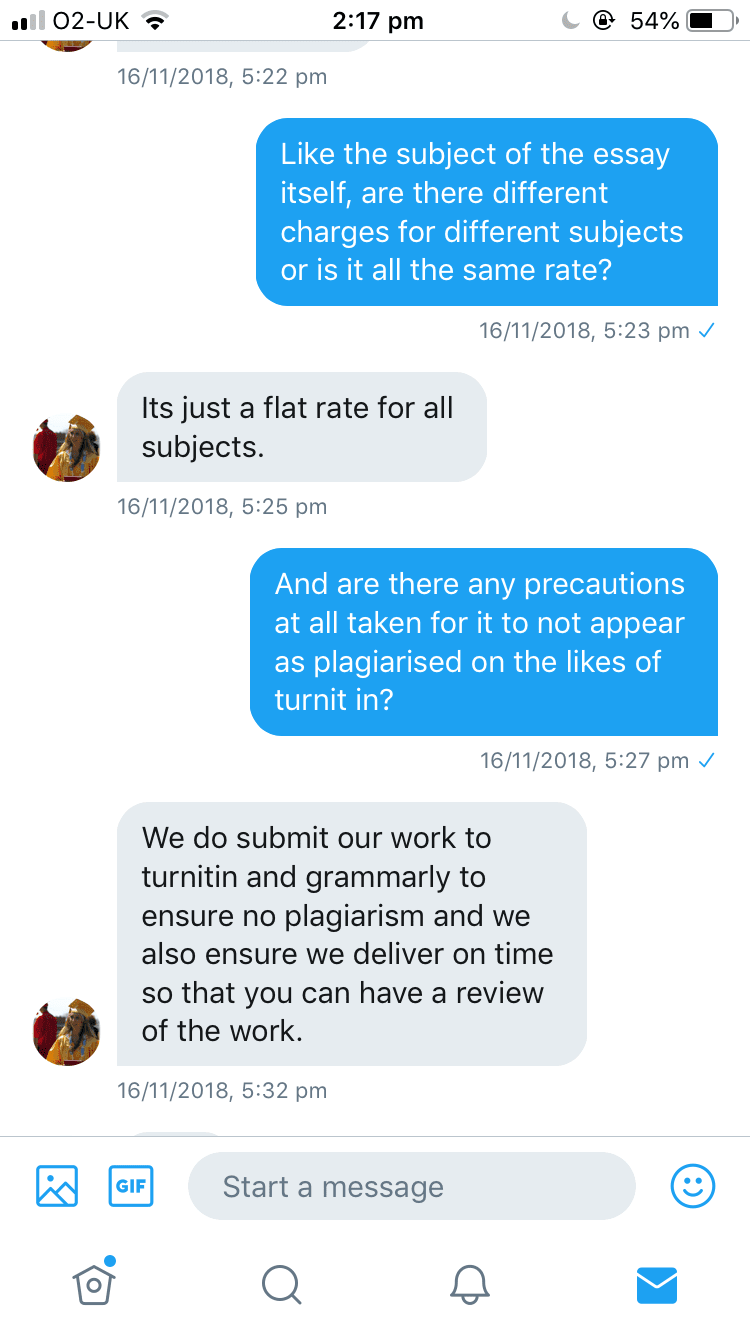 SR News gave Top Quality Writers the right to reply but they declined.
Office for Students' chief executive, Nicola Dandridge, said: "The rise in the use of essay mills in recent years has sought to turn cheating into an industry.
"Essay mills are deeply unethical, and their operation is unfair on the vast majority of students who hand in their own work.
"The Office for Students has a central role to play in ending essay mills; universities and colleges wishing to register with us must demonstrate that they are protecting the reliability and credibility of degree standards.
"We will work closely with the government and the whole higher education sector in a collective effort to close these operations for good."
Freedom of information requests sent to the top five ranking UK universities revealed the statistics of cheating/ plagiarising students in the past five academic years.
The universities involved in this investigation were University of Cambridge, University of Oxford, Imperial College London (ICL), University College London (UCL) and London School of Economics (LSE).
Below is an infographic detailing the numbers of cheating/ plagiarising students recorded in the past five academic years at the five mentioned Russell Group universities.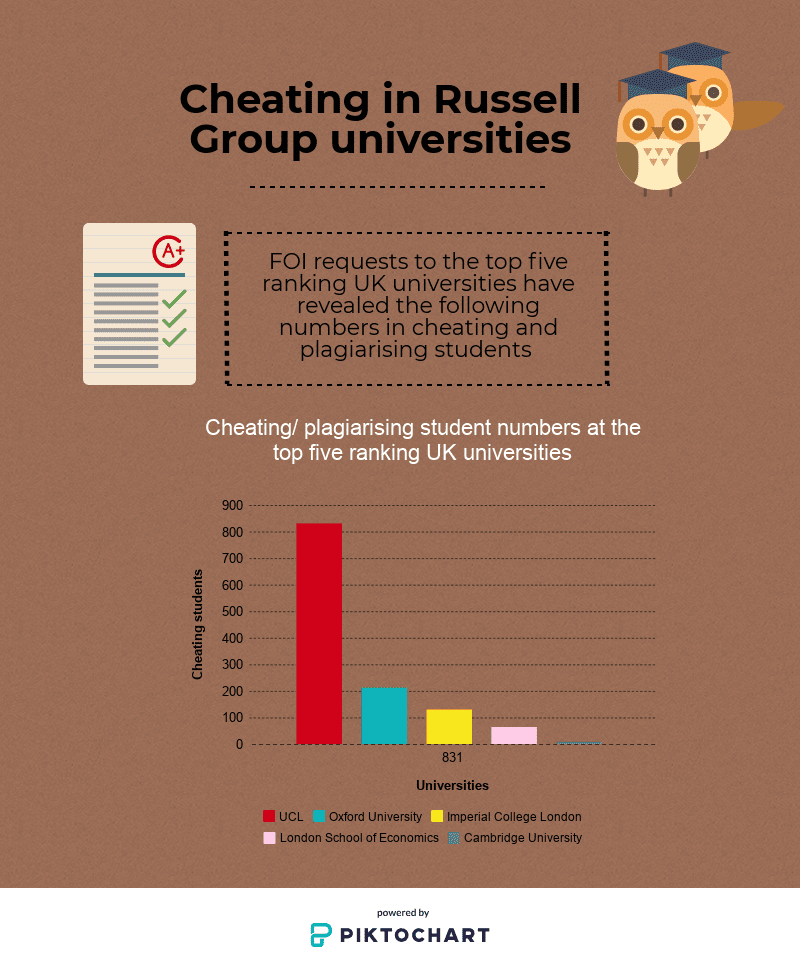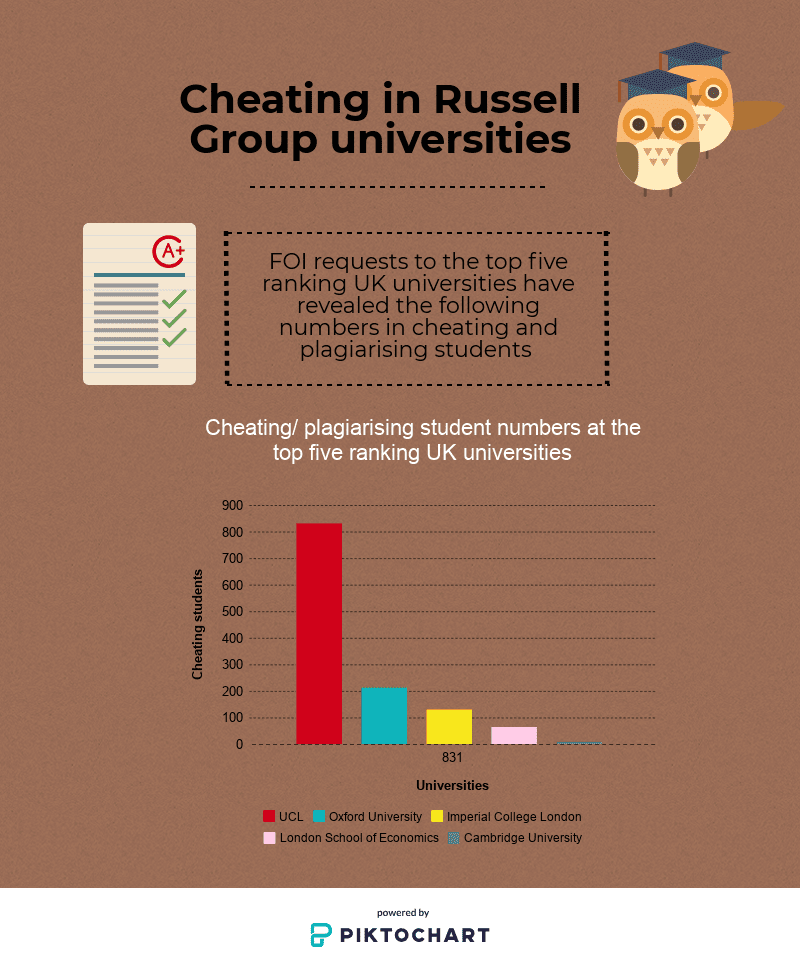 A UCL spokesperson said: "Academic integrity is at the heart of everything we do at UCL and maintaining our academic standards is fundamental to ensuring continued trust and confidence in our research and teaching, as well as the individuals who work and study here.
"We have overhauled our academic regulations to ensure fairness and maintain our high academic standards. We do not tolerate plagiarism or cheating in any form and use sector-leading software (Turnitin) to scan work for evidence of plagiarism.
"Anyone who is found to have breached our rules is liable for an academic penalty, including in the most serious instances being required to leave UCL.
"UCL is also supporting the campaign for greater action against so-called 'essay mills' contract cheating services. Recent studies have highlighted that the use of these companies are on the rise across the higher education sector. UCL has joined others across the sector in urging the UK Government to follow the lead of other countries in banning them."
Students have expressed their concern regarding the revealed academic misconduct statistics.
Maryam Patel, a 3rd-year Medical School student at UCL, said: "I definitely don't think the culture of cheating/ plagiarism is pervasive at UCL.
"There is always the feeling that the repercussions of cheating or plagiarism would be huge and we are always warned about this when we submit any work through turnitin etc."
Other universities mentioned in the statistics were given the right to reply but failed to do so.