An old garden shed has been transformed into a creative space for artists and members of the public in Sunderland, in the form of a Christmas grotto.
The grotto opened its doors on November 29, 2018 and will remain open until December 23, 2018.
There will be sessions held with artists through Thursday to Sunday open to the general public. Some of the artists involved in the project include painters Jessica Browne and Jayne Parker-Johnson. Poet Ian Horn will also be handing out poems to visitors.
Jayne Parker-Johnson, an artist who has been working in the grotto, said: "The culture shed provides the perfect opportunity to meet and engage with people who may have never been involved with art before and may not have the confidence to give it a go. There's nothing better than seeing the pleasant surprise on people's face when they reveal their first print."
The grotto on Blandford Street, which has been nicknamed the culture shed, has a blackboard on the outside and a Christmas graffiti wall on the inside for visitors to show their creative skills.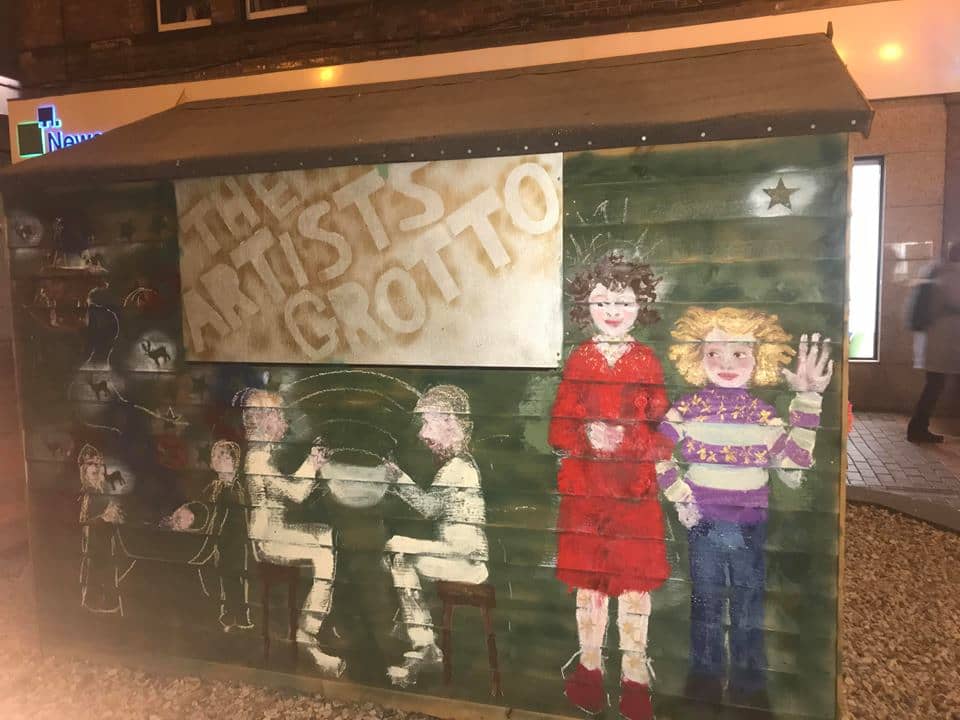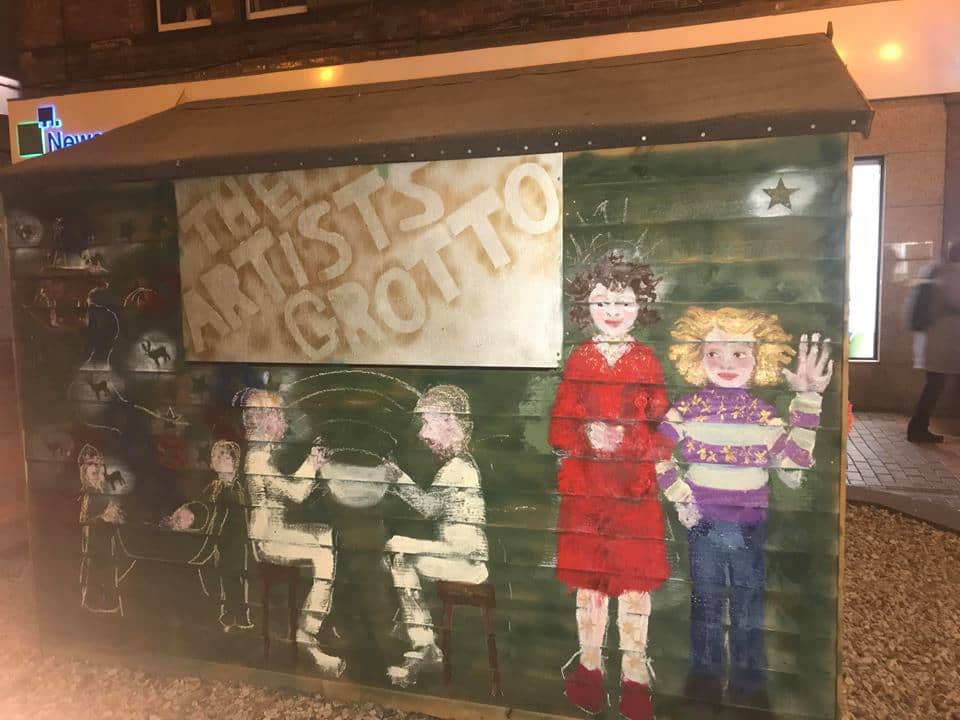 Vincent R Todd, a former University of Sunderland graduate and creator of the project said: "The timing of the project lends itself to the idea of an alternative grotto and I wanted it to be playful and fun.
"I wanted to add a splash of colour through the grey days and dark nights of winter, I hope people will engage with it and it will put a smile on the faces of those that do."
The project has been funded by Sunderland Business Improvement District, who are working in partnership with Sunderland Culture as part of the Great Place scheme.
Sharon Appleby, Head of Business Operations at Sunderland BID, said: "It's fantastic to be able to give artists an opportunity to showcase their skills and to bring something unique into the city centre."
The Great Place scheme is jointly funded by the National Lottery through Arts Council England (ACE) and Heritage Lottery Fund (HLF). Its main aim is to put culture at the heart of local communities.
Helen Ross, Producer at Sunderland Culture, said: "This commission forms part of our Unlock Sunderland Cultural Spark project, in which we're working with Sunderland's Heritage Action Zone to bring underused spaces back to life through creativity and culture."
She believes the grotto will be "a talking point, a source of curiosity that will draw people into Blandford Street."
Make sure you head to Blandford Street before December 23 to visit the culture shed.