The North East Ambulance Service (NEAS) is consistently one of the best in the country for response times, an investigation by SR news found.
A Freedom of Information request has shown that of 382,290 calls made to the NEAS since October 2017, less than two per cent waited longer than four hours for an ambulance to arrive.
The NEAS has been consistently one of the best for quickest response times since the categorisations changed in October 2017, only overtaken by the London Ambulance Service last month by one second.
The ambulance service responds to four distinct categories:
C1 is for patients with life-threatening injuries or illnesses, such as cardiac arrest or a patient not breathing.
C2 is for emergency calls for serious conditions, injuries, or illnesses such as severe burns, strokes, and epilepsy.
C3 is for urgent calls for conditions, injuries and illnesses such as early stages of labour, non-severe burns, and diabetic complications.
C4 is for less urgent calls for conditions such as diarrhoea and vomiting, and urine infections.
Of those who waited more than four hours, none were a category C1; 10 were C2; 4934 were C3; 281 were C4.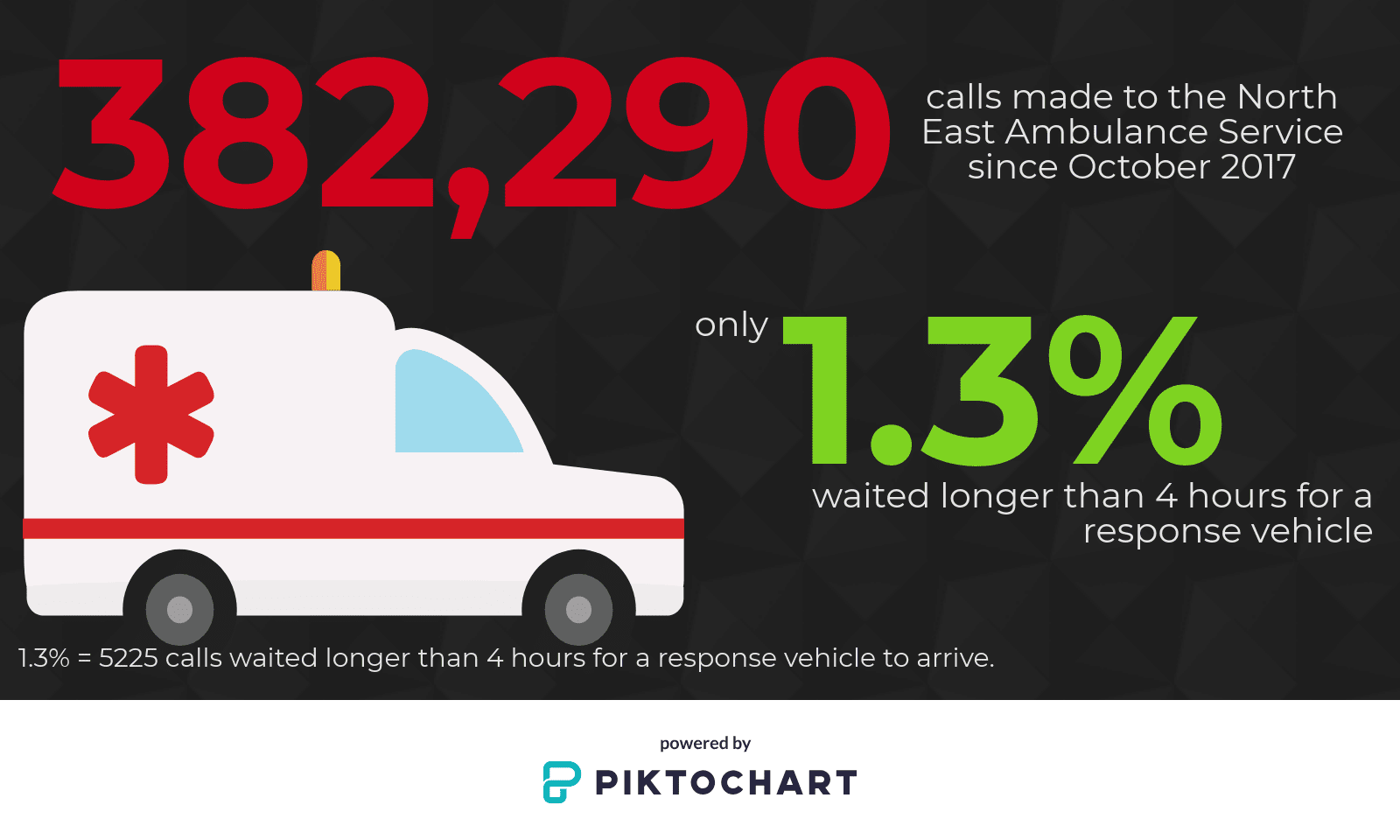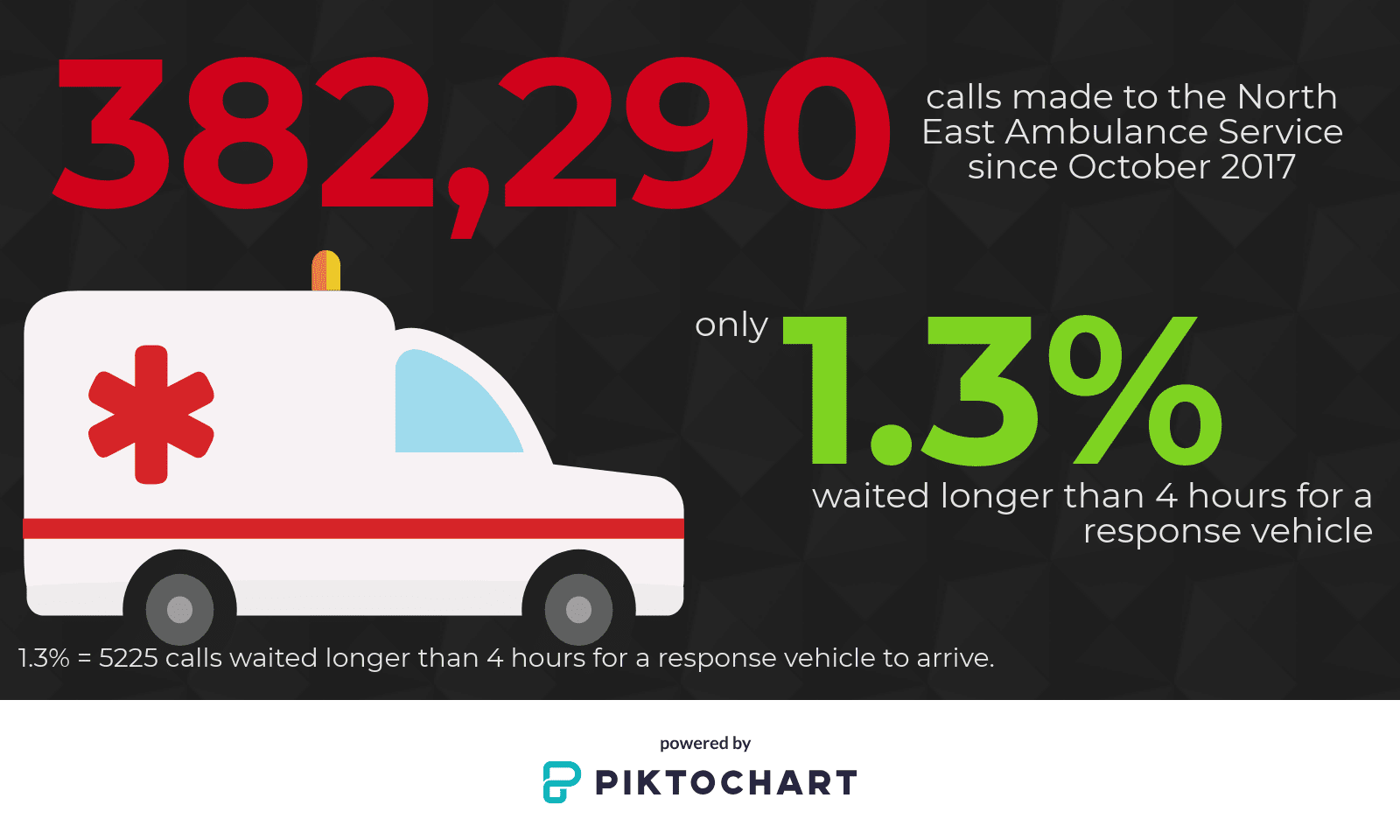 Winter pressures often cause a spike in calls due to the harsh weather inflicting more injuries and illnesses, but of 31,367 calls made last December, just over five per cent of these waited more than four hours for an ambulance.
A spokesperson for the NEAS said: "We plan for the winter period early to ensure we have enough resources in place to meet expected demand.
"With the additional resources we have planned, we expect to have 105 per cent of frontline resources responding to patients this winter.
"We closely monitor the demand on our service and follow the national Resource Escalation Plan (REAP), which outlines actions to follow during periods of higher demand to ensure we are able to maintain an appropriate response at all times.
"Our clinicians and health advisors working within our Emergency Operations Centre have access to an up to date directory of services, allowing them to direct patients to alternative service providers where appropriate and more than half of our health advisors are trained in handling both 111 and 999 calls, providing us with more flexibility when we have higher demand.
"We work closely with our local hospitals and operate a regional demand reporting system which all hospitals across the region feed into to alleviate potential delays.
"All operational staff also have access to flu vaccination clinics throughout the flu season to help them protect themselves and their patients."
Over the winter period, the NHS advises that patients follow the most appropriate route to care for their condition, which are detailed in the infographic below.