The North East is known for many things; being friendly, industrious and of course our wonderful accents. We are not vastly known for our great culinary skills however you can't deny the North East has created its fair share of dishes that we all know and love. Which ones are your favourite from our list below and let us know if we've missed any of your favourites!
1. Parmo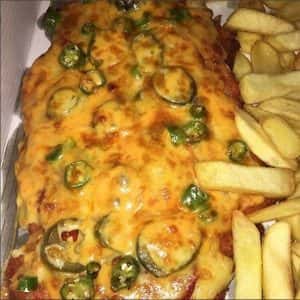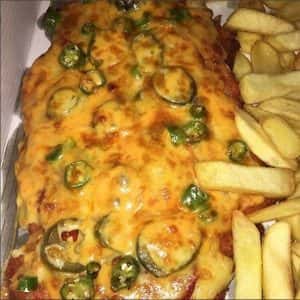 Picture by @jackcubo
Legend has it this extraordinary dish was first created in Teesside by Nicos Harris in 1958. The basic concept is a succulent piece of chicken breast rolled in breadcrumbs, covered in béchamel sauce, cooked to perfection and then topped with melted cheese. There are a ton of varieties even substituting pork for chicken and in recent years this well-loved classic is making itself known further afield, even in places such as London and Manchester.
2. Fish and Chips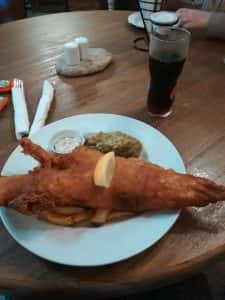 Picture by Sophie Somers
You don't need any explanation as to what are fish and chips; if you do you've been living under a rock somewhere. There are so many varieties it's often hard to choose from but it may surprise you as to the extensive history of the culinary classic in the North East, with some local businesses tracing their roots back to 1865 in Leeds.
3. Saveloy Dip
Unless you are from the North Eat you probably haven't heard of a Saveloy Dip. It's saveloy sausage in a white bun covered in butter and the other staple of our region pease pudding. For condiments which is a must have with this sandwich its mustard, sage and onion stuffing and finally gravy. It wouldn't be the North East without gravy.
Video by Dicksons.
4. Singing hinny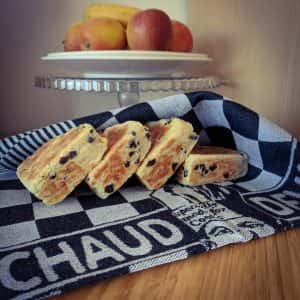 Picture by Emma Carlton @sweetinspire
Resembling close to a scone, this recipe includes flour, butter, lard, currants, salt and milk. It is then grilled in a pan to a beautiful golden brown. The name is said to have been created after the sound of these little delights 'singing' when they hit the hot griddle pan.
5. Pan Haggerty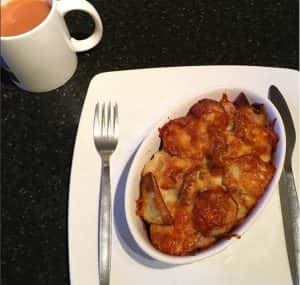 Picture by @laudaball
One of the North East's most hearty meals Pan Haggerty is a relic of a time when many did whatever they could to put a good meal on the table using whatever left-over's they had available. Created in Northumberland it consists of potatoes, onions, cheese and typically served with any left-over meat such as chicken o beef.
6. Stottie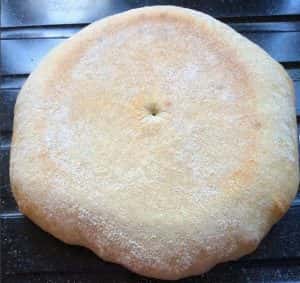 Picture by @comfort.baker
The name stottie comes from Geordie slang to throw which is to 'stot' as it should bounce like a baby when it's dropped. A great way to start off any sandwich, 'manwich' or other snacking possibilities the stottie has long been a part of the North East history of food since the days they were taken down the mines to fuel the industrial heartland.
7. Pease Pudding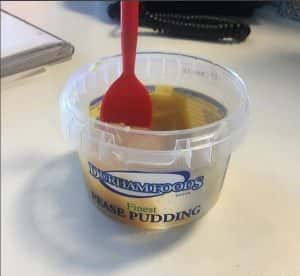 Pictures by @chubbychums_sw
This is pease pudding, already mentioned in our list as an ingredient but is also sometimes referred to as pease pottage or porridge. Originating from the middle ages made typically of boiled split yellow or Carlin peas with water, salt spices and sometimes pork in the form of ham or bacon. There is even a cute rhyme about this food.
Pease pottage hot.
Pease pottage cold.
Pease pottage in the pot nine days old.
However, you would be lucky to get any after the first day in the North East.
8. Flodies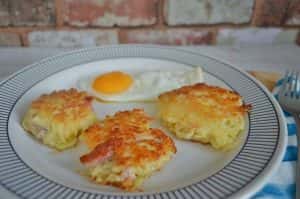 Picture by Alison M @FairyDustDragon
Floodies are a mixture of grated onion, potato, flour, a little streaky bacon and a lot of flavour. As a staple filler it has been around for years in the North East often helping workers to get through the day in tough conditions. It is perfect for comfort food.