A huge fire has taken place at former Alex Smiles Ltd in Deptford on Monday evening.
Flames were seen inside the property followed by large clouds of smoke being seen all over North East.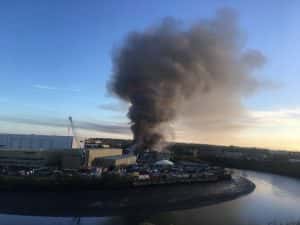 Nearly 50 firefighters from Tyne and Wear Fire and Rescue Service were spotted at the scene, including three officers, three specialist units and nine fire engines.
People have been asked to keep their windows and door shut while the fire is being put down.