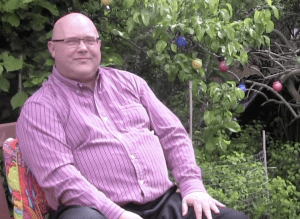 Councillor Graeme Miller has been confirmed as the new Leader of Sunderland City Council.
The Washington South councillor was elected Leader at a full meeting of the City Council last night.
The newly elected leader has a particular interest in promoting good mental health and has been named a Health and Mental Health Champion for the people of the city. He also represents the council and the city on a number of organisations including the North East Combined Authority Leadership Board and North East Local Enterprise Partnership.
Cllr Miller was first elected to the Washington South Ward of the City Council in May 2006 and held the role of Portfolio Holder for Health, Housing and Adult Services for six years. He has also held a number of positions, including member of City Hospitals Sunderland Foundation Trust's Council of Governors and Chair of Age UK Sunderland.
Councillor Miller, said: "It's a great honour and privilege to have been elected to the position of Leader by my colleagues in the council.
"There is great deal for us to build upon from the IAMP through to the progress being made on redeveloping the former Vaux site and everything in between, in terms of continuing regeneration of our city and providing people with the best opportunities that we can."
Councillor Michael Mordey, will continue as the council's Deputy Leader after being appointed to the post in March. Newly appointed Cabinet Secretary, Councillor Paul Stewart will also be assisting the new leader as well.