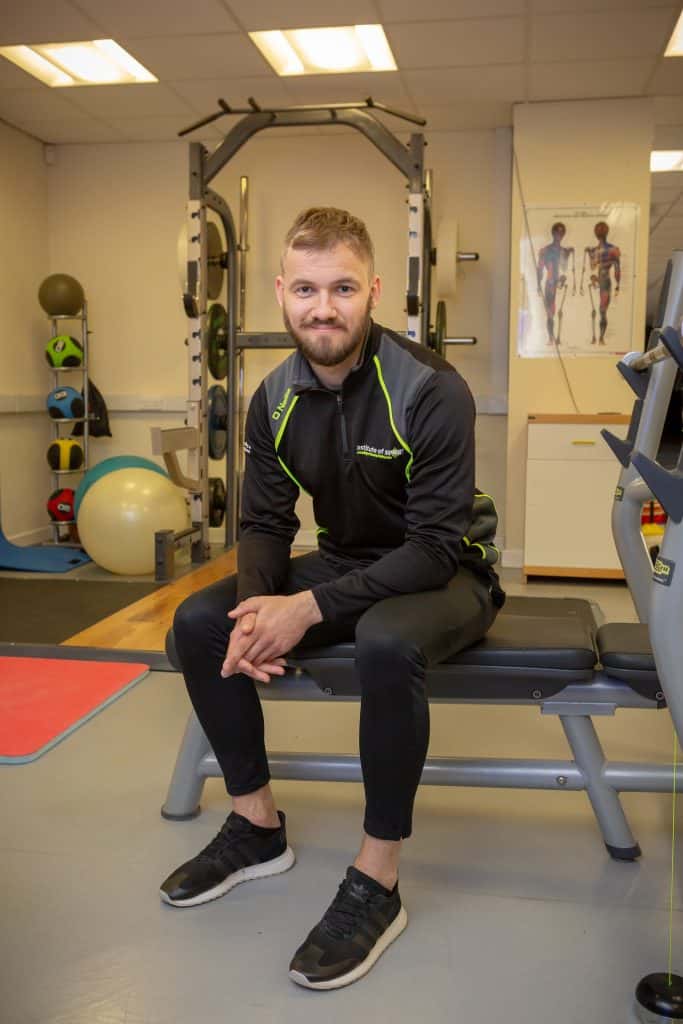 Thousands of pounds in funding is set to help hundreds of University of Sunderland students improve their mental health through exercise.
 Staff from the Institute of Sport at the University have devised a scheme which is helping boost both mental and physical wellbeing.
 By taking part in walks at some of the North East's most familiar beauty spots, the project aims to bring together students who may otherwise be struggling to cope.
 As well as improving physical fitness the project helps introduce participants to a wider social group, making them more comfortable in their surroundings.
 The University's Institute of Sport has been awarded £14,869 from British Universities and Colleges Sports (BUCS) to expand the programme with the aim of helping almost 400 students by the end of this year.
 Rob Graham, Sport Development Officer for the University of Sunderland, said: "This is about getting active and getting outside – we call it Adventure Therapy.
 "Students' mental health is such a huge issue and we are always looking for new, innovative ways to improve overall health and wellbeing. I think this project is particularly interesting because it combines getting physically active with exploring outdoors and reconnecting with nature.
 "Through hill walks and hikes, taking in some of the region's most famous walks, we are supporting people in a number of ways.
 "So much research has already shown how exercise, particularly when outside, can play a crucial role in improving mental health. But we are also keen to be pro-active, to improve people's wellbeing in general.
 "I think BUCS and Sport England should be commended for offering institutions the chance to deliver unconventional sport projects, such as ours, using sport and physical activity as a catalyst not just for improving physical health but also mental wellbeing."
 The project is open to all students. It will support those presenting with mental health issues,  and those who are already being helped by the University's Student Support Services.
 University of Sunderland is just one of 12 universities who have secured a share of the BUCS funding.
 Rob added: "We will be aiming to work with 373 students by the end of this year."
 Students will take part in a variety of walks at places including Lindisfarne in Northumberland, Castle Eden Dene in County Durham, Roseberry Topping in North Yorkshire, and Souter Lighthouse in Whitburn.
 Tracey McKenzie, Head of Wellbeing at the University of Sunderland, said: "We are looking forward to working together, continuing to provide a personalised approach to student wellbeing.    
 "This will allow is to build on our successful Exercise on Referral scheme which already demonstrates immense value and impact for our students.  
 "What excites me about this new initiative is that not only will it enable us to support students in developing positive wellbeing, it will build and develop a sense of community and teamwork for individual, providing new experiences and leading to long lasting change. 
 "Our beautiful North East outdoors really is 'fuel for the soul'.
A Universities UK report found some students risked "slipping through the gap" when it came to mental health issues
 However, the organisation praised the University of Sunderland for the efforts they were making to prevent this happening.
 John de Pury, Assistant Director of Policy at Universities UK, said: "Universities UK published our Stepchange framework in September 2017 asking universities to take new, holistic approaches to the wellbeing of students and staff, with a particular emphasis on prevention and early intervention.
 "Exercise and the social connections promoted by sports are important determinants of good mental health. It is great to see the University of Sunderland leading the way on these activities."
 The Adventure Therapy scheme has been made available through the funding BUCS received from Sport England.
 Cassell Bailey, from Sport England, said: "These projects will make a valuable contribution to Sport England's vision of a more active nation for everyone. The 12 projects will support our ambition to work and think differently to address the barriers to being more active and contribute to the Government outcomes for sport; physical wellbeing, mental wellbeing, individual development, social and community development, and economic development".
Jon Brookstein, Head of Development at BUCS, said: "This funding represents a great opportunity for institutions to come up with innovative solutions to challenges that are being felt right across the sporting landscape and we look forward to working with the universities to support their delivery over the next eight months."
 The project will be delivered by the University from the end of April through to December this year.