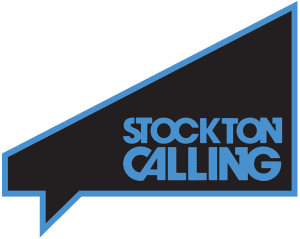 Stockton's biggest music festival Stockton Calling is back for the ninth year running and is once again a sell-out.
The festival sees over 70 bands performing across nine venues in just one day. This year, Stockton Calling will be taking over the town on March 31.
The festival features a mixture of international and local artists performing across different locations.
The nine locations hosting the event are: Storytellers, Ku Bar, Room 21, Vault, The Music Lounge, RC, Whole Latte Love, The Georgian Theatre and The Green Room, which is programmed by NARC Magazine.
Claire Dupree, editor of NARC Magazine said: "The event has sold out three years in a row, it's always a phenomenally successful event. I think that's due to a really diverse line-up, featuring all sorts of genres, and a really inclusive feel to the festival.
"For me, the best parts of the festival feature the local artists – it's great to see international headline acts like We Are Scientists perform, but it's equally brilliant that so many local bands and musicians get a platform alongside these bigger artists, proving that this year's support act could be next year's headliner!"
Local bands and artists including Mouses, Lyhmes, Michael Gallagher and Serrinette will all be performing, as well as international bands and artists The Spitfires, McCormick, The Seamonsters and Queen Zee, along with many more.
Check out the festival's website here: http://www.stocktoncalling.co.uk/