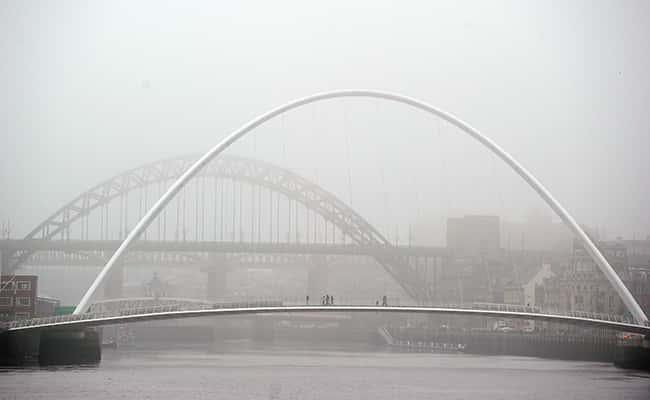 England's first air-purifying 'moss tree' has been installed in Newcastle city centre where it will create new opportunities for research into the benefits of the plant's natural filtering abilities.
Northumbrian Water Group has been working with a range of partners on the plans since July 2017, to identify the ways it can tackle social and environmental problems.
Phil James, Senior Lecturer in Geographical Information Science at Newcastle University, said: "Newcastle's Urban Observatory is delighted to be working with partners such as Northumbrian Water to understand how urban sensing can improve the lives of citizens. Cities have many stakeholders and comprehensive understanding requires the pooling of data resources in an open and structured fashion.
"The Newcastle Urban Observatory is the largest deployment of urban sensing in the UK. We currently store more than 700 million data points with 2 million added daily from over 500 sensors.  The Urban Observatory, as well as deploying our own sensors, works in partnership with many city stakeholders and citizens to integrate data from different sources to provide a baseline of information to enable data driven evidence for change."
The company reached an agreement with Newcastle City Council to have the tree installed at the Haymarket, near to the city's bus interchange.
The moss cultures that make up the sculpture can filter certain pollutants by binding them to the surface of the tree and then incorporating them into its own biomass – making the tree an ideal air purifier.
The tree has built in sensors that will gather information on pollution including Nitrogen Oxide, Nitrogen Dioxide and Carbon Dioxide, as well as monitoring air humidity, temperature, and rainfall. The results gained from this sculpture will be made available to universities and other organisations to feed research tackling air pollution.