Yellow snow warnings across the UK as snow storms are set to cause chaos. 
On February 27th, the Beast from the East hit the UK, travelling from Siberia, Russia. The extremely cold weather spiralled – when it collided with Storm Emma.
With more bad weather forecast, we look back on the Beast from the East, and asked some residents of Northumberland to share their stories.
Daniel Smith , a teacher in the Northumberland area  commented on how hard it was for him to complete his daily activities, with the Beast from the East, here's what he said: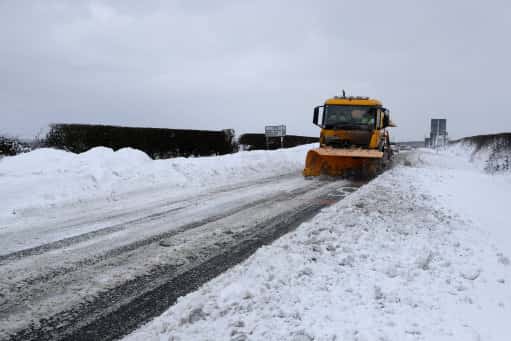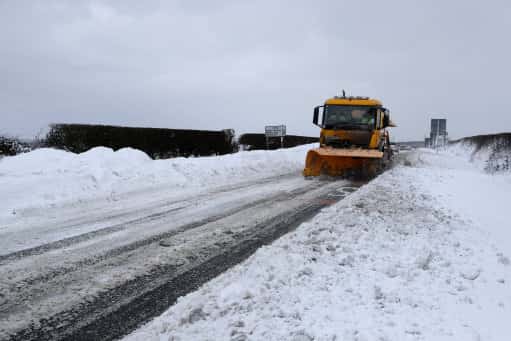 "As we drove, the drifting snow was covering the tracks of the vehicle ahead – it was remarkable!"
He added that: "The driving conditions on the A69 were the worst" and that "it's been 30 years since I've driven in conditions that bad".  So, do people think this Mini Beast from the East will affect us as much as February's storm? The Beast from the East caused most schools to be closed, and roads became hazardous.
This weekend, the MET Office have predicted a Mini Beast to arrive at the UK over the weekend. They reassure us that it will not be as bad as the Beast from the East.
The headteacher of Ponteland High School, Kieran McGrane, commented on school closures, saying that "closing a school is always a last resort decision, and one that I never take lightly. Last week, our main cause for the Snow Days was due to a high number of staff that could not make it into school, therefore we cannot guarantee adequate supervision of the students and this was the primary decision for closing"
He believes the main cause for snow days to be problematic is that "it often has an impact on parents who may have to make alternative child care arrangements that can prove to be problematic and/or costly."
The MET Office have issued yellow warnings of snow across the UK, including the North East, Wales, Scotland and the West Midlands. A 50% chance of snow on Saturday is predicted, continuing throughout the night and further into Sunday until late morning, then as temperatures rise, the snow eases off, at least until Monday.
The snow is expected to arrive on Saturday 17th March.
Reported and Edited by Millie Hirst and Imogen Cooper
BBC School Report
16th March 2018