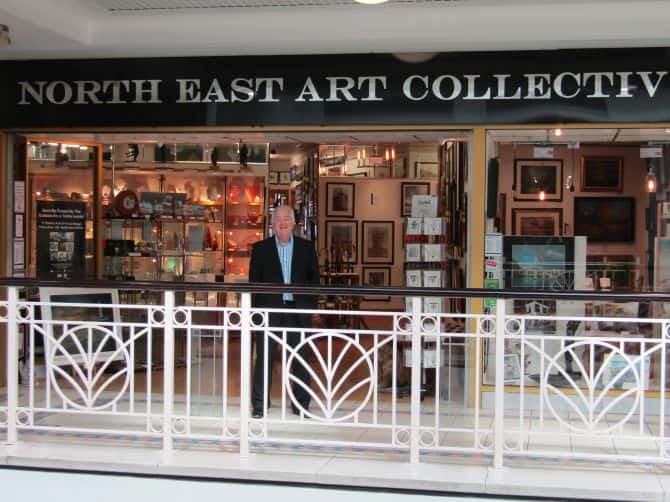 THE North East Art Collective (NEAC) is to hold a postcard auction between March 26 and April 19 to raise money for Newcastle West End Food Bank – the largest food bank in the UK, which featured in the film I, Daniel Blake.
NEAC has asked a range of North East artists and celebrities to design a 6 x 6 postcard to be sold in the auction.
Already, personalities such as Lady Elsie Robson (widow of Sir Bobby Robson), Alex Kapranos (lead singer of Franz Ferdinand), Ben Crompton, BBC Radio presenter Alfie Joey and ex-Newcastle United footballers Gavin Peacock, David Kelly and Rob Lee agreeing to take part. Some artists have already 'sent postcards to be added.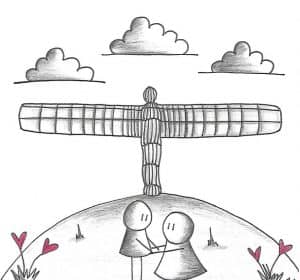 Gabby Morris, a manager at NEAC, and the auction planner, said: " 'We are united' is the phrase of the NUFC food bank and we are united in helping the food bank.
"It's more about the postcards and the food bank is the priority, but if it helps any one of these people sell a painting, it helps keep someone's job going, because these people are passionate and talented with what they do."
In 2015, the collective raised over £6,000 for Rape Crisis. But, this time around, with more well-known names, it is hoping to raise more.
John McCorry, chief executive at Newcastle West End Food Bank, said: "We at West End Food Bank are delighted to be associated with this initiative and the innovative way in which art is used to highlight the issue of food poverty in our city."
The postcards are to be displayed on the walls in the football-themed room of the NEAC art gallery in Eldon Gardens, off Newcastle's Eldon Square shopping centre, to keep the food bank's connection to NUFC strong.
Bill Corcoran, one of the founders of the NUFC fans' FoodBank, said: "The North East Art Collective has been amazing in displaying and helping with art sales from Serann and the Dignity painting, prints and now these postcards. It's going to be exciting to see which celebrities will help and what kind of artists they are."
You can follow @mini_masterpiece2 on Twitter to check out the postcards.
If you would like to support this charity auction you can contact the NEAC at info@northeastartcollective.co.uk or visit the gallery in Eldon Garden Shopping Centre.
Online bidding has now been extended until Sunday April 22.