A hand-written note from Charlie Chaplin to a young fan is the newest addition to an auction that has attracted attention from people across the North East.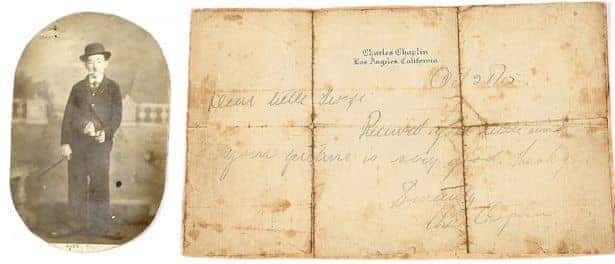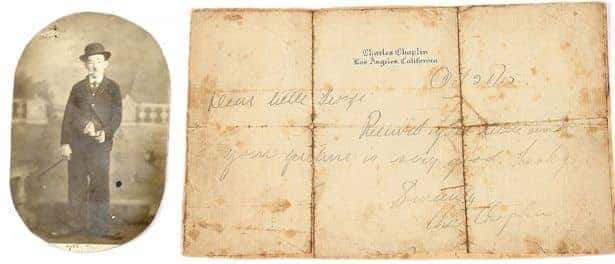 This unique letter from the silent film star was estimated to sell for as much as £600.
The note dates from 1915 and was sent after completion of his most famous film The Little Tramp.
Selling the letter is the grandson of the letter's recipient. His grandfather, George was a huge fan and enjoyed dressing up as his idol, sending Chaplin a picture of himself doing so.
Kathy Taylor, part of Vectis Auctions' TV & Film Department said: "Letters from Hollywood stars are rare – particularly in this case, when Charlie Chaplin had taken the time to reply personally to a young fifteen-year-old fan in 1915.
"It was treasured by young George (the vendor's grandfather), and now will be going to a new home, over one hundred years after he received the letter in the post. Imagine the excitement he must have felt when the correspondence arrived all the way from Los Angeles, California, USA!
"In those days film stars on the celluloid screen were worshipped by their followers. There was very little around in terms of entertainment and the picture houses were new and very important to their world-wide audiences.
"There has been a lot of interest in this lot, and Vectis anticipate that the new owner will cherish the fragile memory from the silver screen."
The photo of George dressed as Chaplin is included in the lot alongside the note which has an embossed blue letter-head reading: Charles Chaplin, Los Angeles, California.
The letter went up for auction at Vectis Auctions in Thornaby, Teesside, on February 28 and sold for £370.