Future nursing students at the University of Sunderland are taking inspiration from medics at the city's Royal Hospital who have been working round-the-clock to help storm-hit patients.
With the country last week plunged into some of the worst winter weather of recent years, the NHS is fighting to help some of our most vulnerable residents.
Medics at Sunderland Royal Hospital, facing their own battle just to get to and from work in the snow, opted to take matters into their own hands and sleep at the hospital to ensure they were there when most needed.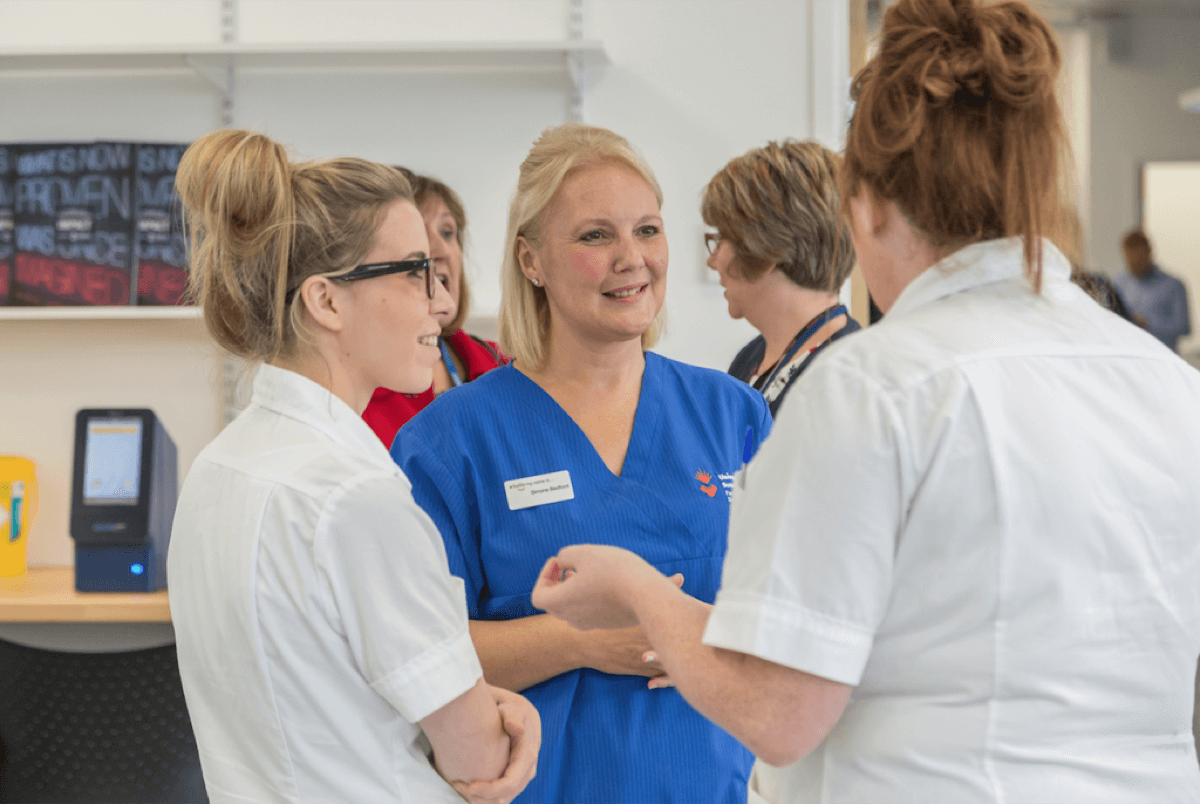 Now, this dedication has been highlighted by University of Sunderland course leaders who are training the next generations of nurses and paramedics.
Simone Bedford, Programme Leader for the BSc (Hons) Adult Nursing Practice at the University, has been left inspired and impressed by the actions of the region's nursing staff during the difficult weather.
She said: "The behaviours exhibited by the medics at Sunderland Royal Hospital in recent days encapsulates the kind of commitment we expect from our students, this is truly an example of going above and beyond by putting other people's needs before their own."
Simone went on to explain what she seeks in would-be nursing students.
"When recruiting to the University of Sunderland, we aim to exploit the best qualities of the applicants.  Our patient, carer and public involvement participants support the selection process where we apply the 6 C's of nursing – Caring, Compassion, Commitment, Courage, Competence and Communication," said Simone.
"Potential students need to demonstrate these qualities in order to gain a place on our undergraduate nursing programmes.
"Nurses are dedicated and committed to patient care and we instil this ideal in all of our students; they often go above and beyond what is needed to ensure patient's needs come first.
"Our students consistently demonstrate these qualities throughout their training and uphold the 6 C's in order to provide the best care possible."
The real need to support some of the youngest and oldest members of society has been highlighted in recent days as communities have come together to look after each other as temperatures dip well below freezing.
Last week, staff slept over at Sunderland Royal Hospital including consultants, doctors, nurses, patient flow managers and bed managers, to make sure they were on hand and ready to care for patients.
Carol Harries, Deputy Chief Executive and Director of Corporate Affairs at City Hospitals Sunderland NHS Foundation Trust said: "A massive thank you to staff at City Hospitals Sunderland NHS Foundation Trust who, despite the freezing conditions, have gone above and beyond to ensure that there is minimal disruption to patient care and that we are able to continue to treat those who need it the most.
"Some staff on night shift have worked longer hours to allow colleagues more time to travel in safely and the trust is supporting those who live in some of the more adversely affected areas, by using 4×4 vehicles and drivers to collect staff who are unable to access transport and offering overnight accommodation to key clinical staff who would otherwise struggle to get home."
To find out more about nursing courses at the University of Sunderland visit www.sunderland.ac.uk/study/nursing/undergraduate-adult-nursing-practice/