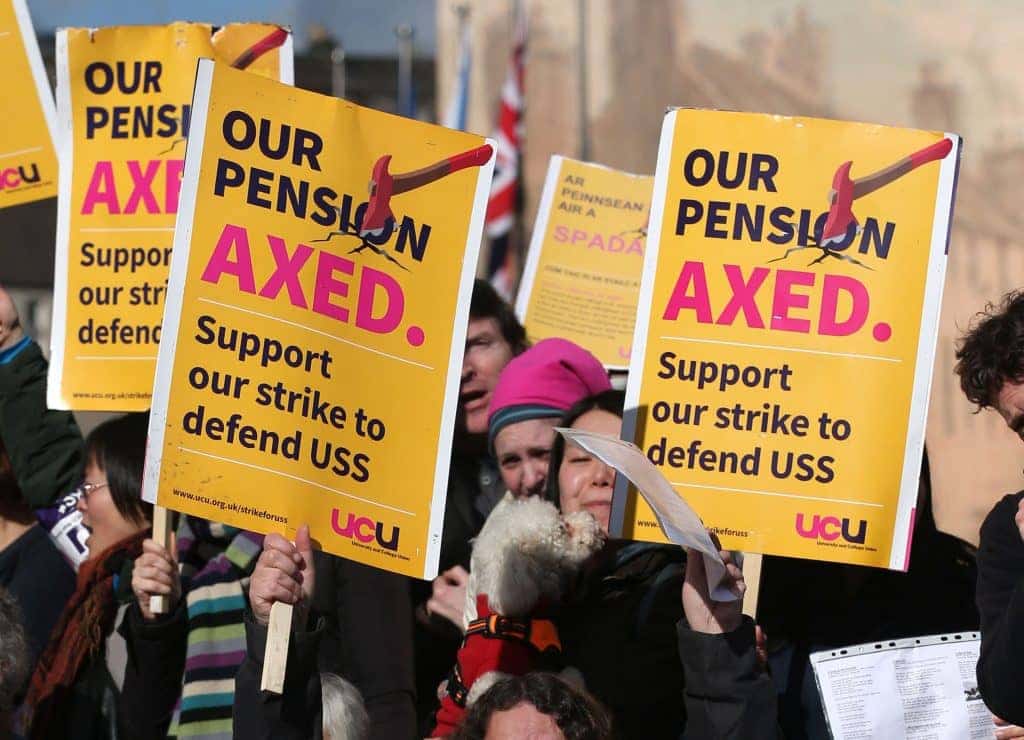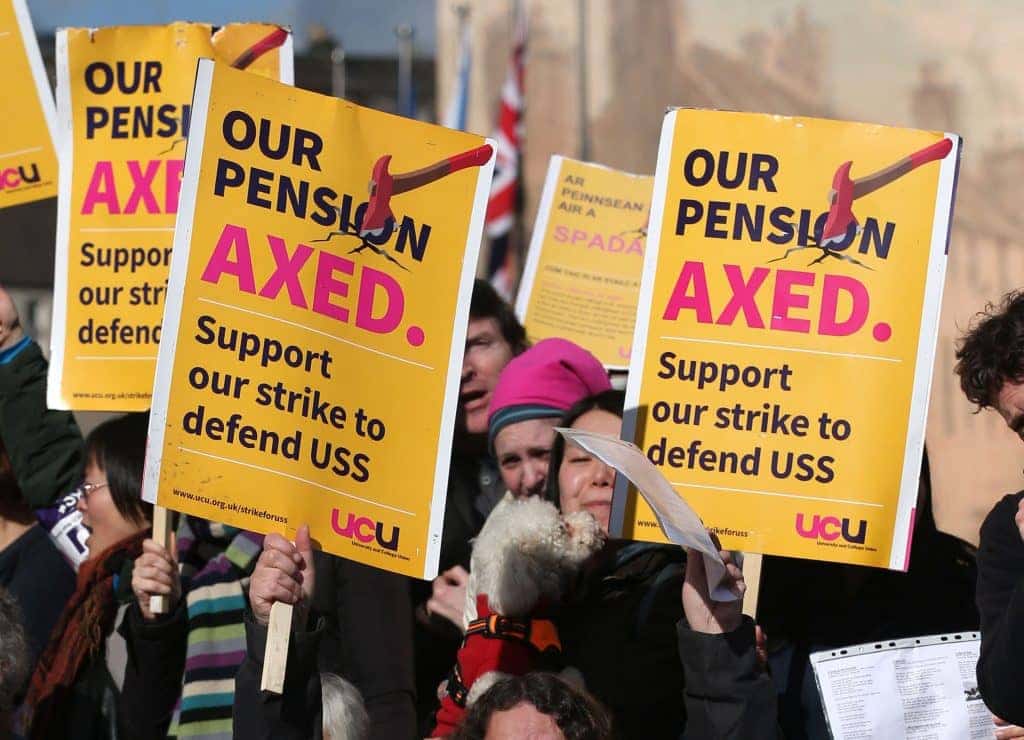 Newcastle and Durham Universities' lecturers plan to go on strike for 14 days, starting February 22, among 61 other national universities.
The strikes, supported by the University and College Union (UCU) and the National Union of Students (NUS), have sparked frustration among students who feel such strikes could be unfair to them.
A UCU spokesperson said: "Nobody wants to strike; striking is always a last resort, but staff have no alternative now. Students are rightly concerned about what the strike action will mean.
"We would urge individual students who are worried about the strikes to complain to the vice-chancellor or principal and urge them to put pressure on Universities UK – who are supposed to negotiate with the union – to come back to the table and resolve matters through negotiation."
Academics are striking against proposed changes to the Universities Superannuation Scheme (USS) which would lead to members losing around £10,000 a year in pensions.
Ronnie Reid, President of the Students' Union at Newcastle University, said: "I profoundly value the positive impact which every lecturer has on the lives of our student body, and the remuneration of those on the USS pension scheme should be fair and sustainable.
"Unfortunately, it has been reported that the USS pension scheme is running a £17 billion pound deficit, and if that is the case, then clearly the Trustees need to take some form of action to close the gap.
"Contributions by both employer and employee are already high and I am sure there is no appetite to raise contributions further."
Alexandra Collinson, a final year English Literature student at Newcastle University, said: "I'm in my final semester of my degree, the pressure is enormous, so it does worry me that I could miss out on lectures and seminars.
"I think there could be some kind of reimbursement, or perhaps additional sessions for us to attend to make up for the ones we've missed.
"I respect their right to strike, because I don't feel that they would take that decision lightly. It's obviously been an ongoing issue and nothing has been settled, so it's clearly a last resort for them."
Some students have taken their complaints to social media, reporting their frustration.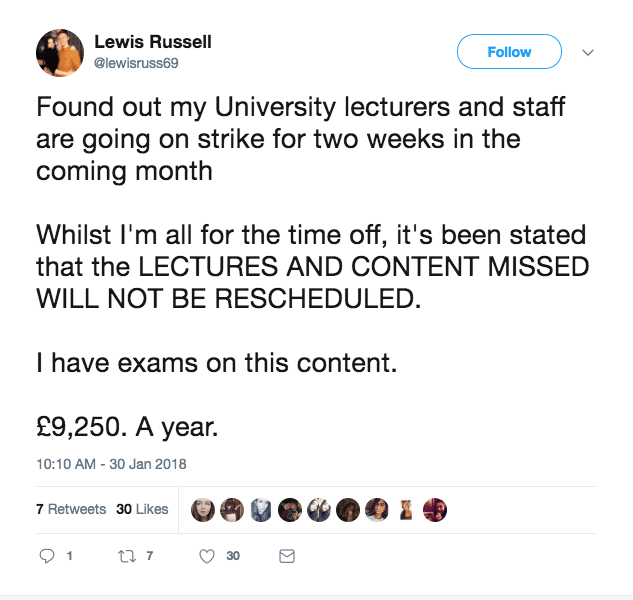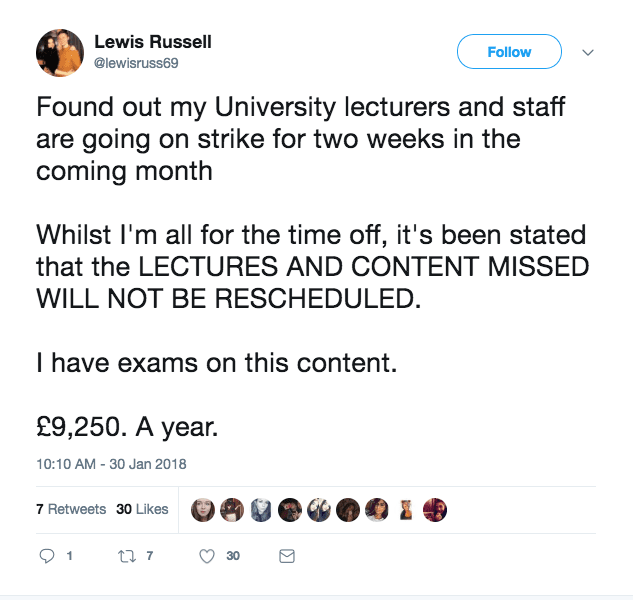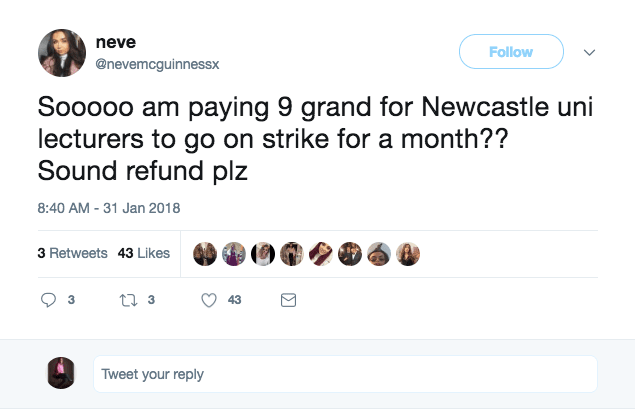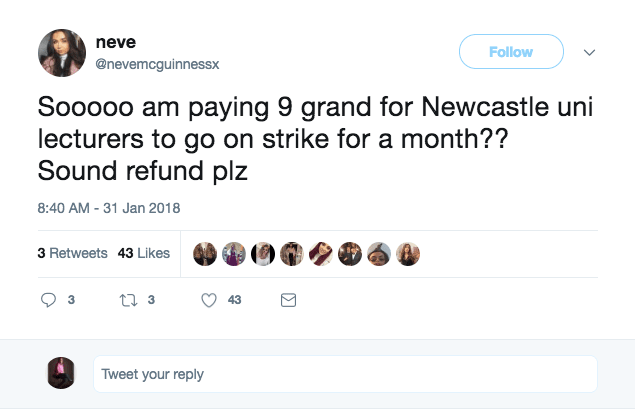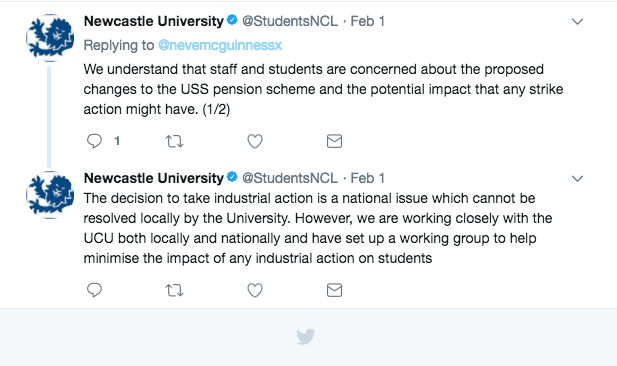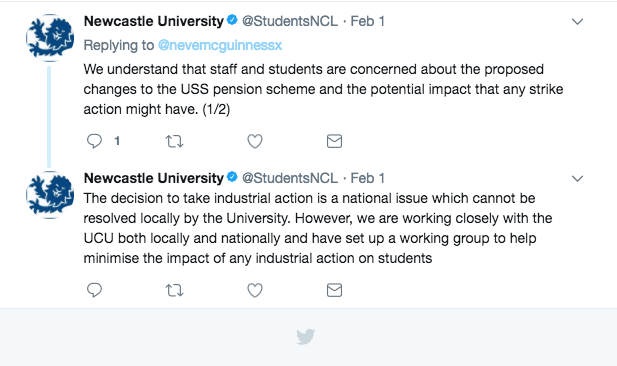 SR-News reached out to Durham and Newcastle University officials for further comments but they abstained.