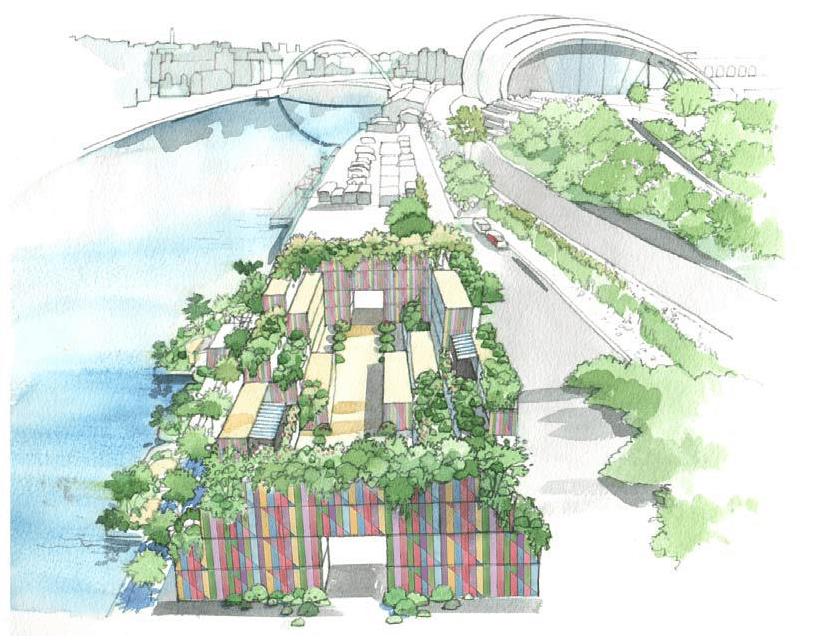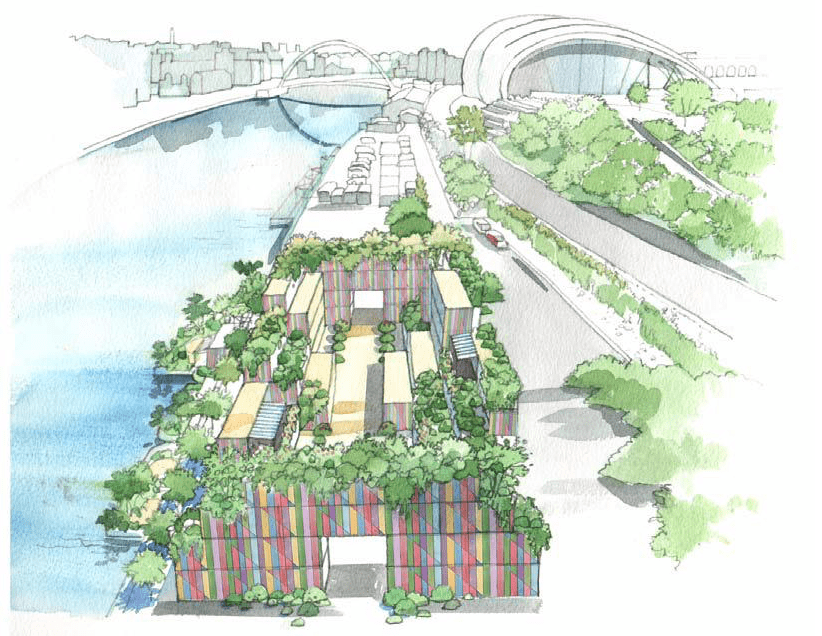 Plans to create an urban garden and leisure space out of 90 shipping containers on the banks of the River Tyne were unveiled recently.
It is estimated over 200,000 people could visit the site each year and up to 100 people would work at the site, with the garden being maintained by the National Trust and volunteers.
TV personality Diarmuid Gavin revealed plans to construct a garden underneath the Tyne Bridge on the south bank of the river where the Tuxedo Princess and Royale floating night clubs once stood.
Gavin proposes that the garden will be "constructed primarily using shipping containers and recycled potato crates".
The site aims to serve the public interest by holding art exhibitions, aiding the start-up of local businesses and working closely with the National Trust — whose gardeners and volunteers will maintain the garden during the three-year lease.
The plans for the Quayside Urban Gardens include retail and catering facilities, with local food vendors supplied by on-site market gardens and cereal species to "create a rural oasis" in an "urban setting".
The site intends to split into two main areas — The Plaza Garden and the Main Urban Garden.
The Plaza Garden will use approximately 30 shipping containers in its structure and will house shops, galleries, food vendors and have food-producing capabilities.
The Main Urban Garden will make use of the remaining 60 shipping containers to create multiple levels including a walled garden with a central causeway leading into and out of a central auditorium. The roofs of these containers will be planted with trees and market gardening species.
Gavin's Irish Sky Garden won a gold medal at the Chelsea Flower Show in May 2001, and in 2011 he received an Honorary Degree of Doctor of Art from Nottingham Trent University in recognition of his international reputation for contemporary garden designs.
Charlotte Roberts, a criminology student at Newcastle University, told SRNews: "I think it's a brilliant idea. A brilliant way to bring the community of together including people of all ages.
"The project adds visual art to the city and brings attention to the important issue of recycling."