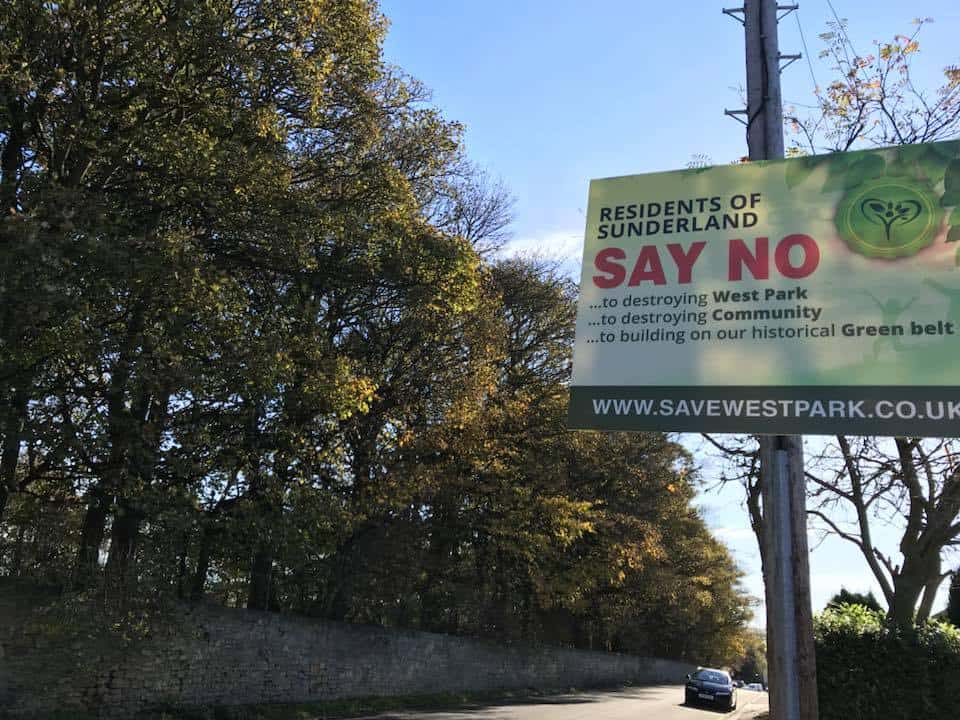 Leader of the Save West Park campaign, Chris Lavelle, believes it is impossible to see how Sunderland City Council's plan to build on the site can go ahead.
The greenbelt site was included in the plan from Sunderland City Council to build 70 houses on the land, as part of their strategy to build 13,824 houses by 2033 in the city.
Chris Lavelle, who lives near the park, said: "I can't see how they could possibly keep West Park on the plan.
"The community spirit was overwhelming. It soon became clear that the inclusion of West Park was quite absurd.
"The objections have been logged and many verified by experts. How could they not rule in our favour?"
After finding out that the park was in danger of being built upon, over 5000 East Herrington residents rallied together to protest against the plan.
Not only was there the belief that it would cause huge disruption on the A690 road which runs alongside the park – there was also the danger of affecting the local wildlife.
Local Councillor Stuart Porthouse added: "At present, we're in the consultation period. When all comments and objections are formally considered then a new report will become available.
"I understand another six-week public consultation will take place before it is submitted to the Planning Inspector who will carry out a public inquiry before the final decision."
The petition from the residents believed to be the biggest ever received by Sunderland City Council.
With local sportsmen like Jordan Henderson, Tony Jefferies and Patrick Martin all backing the campaign – the petition holds a lot of media publicity and support.
Councillor Gillian Galbraith of St Chad's handed in the two petitions raised by the residents to the council.
Councillor Galbraith said: "We [local councillors] were the first to put in our objections as soon as we became aware of the proposals."
"I personally was not too surprised at the large turnout as we were aware that there would be a great strength of feeling by residents against any possibility of losing their park for housing."