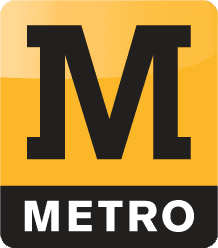 THE latest disruptions to the Tyne and Wear Metro system caused havoc for commuters this morning after a fault to the overhead wires put much of their service out of action.
Anyone needing to use the service south of Monument, in Newcastle, had to find alternative transport as there was no full replacement bus service. At around 9am a number of replacement bus services had begun operating from Jarrow to Monument, Park Lane to Monument and Heworth to Monument.
Metro bosses also worked with bus services to allow valid Metro tickets to be used on a number of routes. However, it was not possible to reach all of the areas affected using the services accepting Metro tickets.
Passengers were first made aware of the issues at 7:21am, when Metro officials took to Twitter to announce the issue.
In a tweet they said: "There are no trains running between Monument – South Hylton/South Shields in both directions."
There are no trains running between Monument-South Hylton/South Shields in both directions.
Ticket acceptance:
Gateshead-Newcastle: x 1, 21, 56, 57, and 59
Heworth-Newcastle: 27, 88, X9, and X10
Sun-South Hylton: Stagecoach 8
South Shields-Newcastle: 27
Sun-Jarrow: 9

— Tyne and Wear Metro (@My_Metro) December 4, 2017
The fault that caused the disruption was still unresolved by late morning, and Metro was unable to say when a full service would resume.
Anyone wishing to travel between the areas affected was advised to check the Metro Twitter page @My_Metro for regular updates on the service.
Today's latest disruptions came only days after Chancellor Philip Hammond announced a £337m funding package to renew the Metro's rolling stock and infrastructure – which commuters will be hoping will improve the system's reliability.