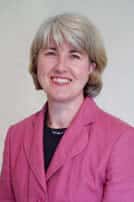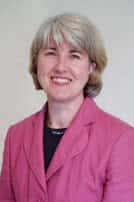 LOCAL Conservatives have defended the Government's approach to the North East after recent figures revealed that the region had experienced some of the biggest spending cuts over the last five years.
Official figures released by the Treasury at the end of November showed that funding for the North East has been cut by £137m since 2012, the second biggest fall in spending behind the North West.
In response to this, Labour has called on the Government to end its austerity programme.
But local Conservatives have defended the Government's spending.
Judith Wallace, councillor for St Mary's ward in North Tyneside and group leader of the borough's Conservatives (pictured above), said: "The Government's financial decisions must be viewed against the backdrop of what they inherited in 2010.
"Under Labour, taxes were high, unemployment had soared and debt and deficit levels were excessive, leaving problems for future generations.
"The facts show that the Conservative government's policies have been successful: there has been a steady fall in unemployment, and more people than ever are in work, with 1,000 new jobs a day.
"People can keep more of their wages before they have to start paying tax, saving well over £1,000 each year, which helps the lower-paid the most.
"The welfare reforms are ensuring that work always pays, so that people can't be better off on benefits than in work, and helps to end long-term unemployment. The economy continues to grow, which enables services to be funded."
Coun Wallace added: "In the North East, we have seen hundreds more doctors and nurses, and higher school standards, as well as funding for better roads. We have cut the deficit by three quarters at the same time. The economy of the North East is far stronger and more buoyant now."
According to her, evidence of the Conservative's commitment to the region can be found in the recent budget, when £337m was pledged to help fund new Metro trains.
"This announcement is very welcome," she said.
"Coming on top of all the road improvements funded by the government, the new trains will improve reliability, and good transport systems are important in encouraging businesses to come to an area. It will help the North East continue to become more prosperous, with more jobs and better quality jobs too."
SR News reached out to various Labour officials for comment on this story, but without success.