Beacon Hill Arts Community Interest Company, which provides training and production opportunities in the Jesmond area of Newcastle will tonight showcase their award-winning 'Hidden Histories' films at Whitley Bay's Playhouse.
The company provides people with learning difficulties, autism and additional needs a chance to express their creative talents as they work together to produce short films.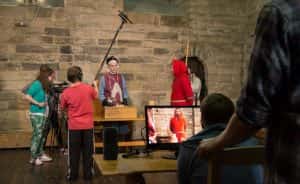 A group of young people from the centre travelled to London this week to pick up a national award for their latest selection of short films promoting the history of Newcastle's castle.
The young film-makers were greeted by Andrew Lloyd Webber, an internationally-famous composer, as they took to the stage at London's Palace Theatre to collect their Historic England Angel Award for Best Contribution to a Heritage Project by Young People.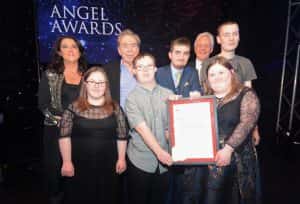 Andrew Lloyd Webber, who founded the event said: "Congratulations to all the winners! I'm delighted that these awards shine a spotlight on people who work tirelessly to bring our heritage back to life in such a vibrant way."
The Angel Award honours the efforts of people who take action to champion their local heritage and has been hosted by Historic England, the public body that looks after England's historic environment, since 2011.
Beacon Hill Arts 'Hidden Histories' project was one of three nominated to receive the award. Speaking about their win, filmmaker Katelyn McKie said: "It was really awesome winning this award. It's very important we have the opportunity to do things we are passionate about in our lives with a team of fantastic staff who can support, teach, inspire and work with us."
The efforts of the young people involved in the making of the film will be celebrated at Whitley Bay Playhouse tonight 7:30pm – 8:45pm.