German design company One World Studios — who have collaborated with Fenwick for 35 years — have revealed that the Paddington bear display was their biggest challenge yet.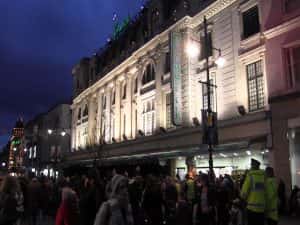 When asked about Paddington Bear, company director Olaf Mendelt said: "It came as a little bit of a surprise to us because we were planning for something completely different.
"We were already working on a different theme."
The designs usually take up to three years from initial design to creation.
The window coincides with Paddington Bear celebrating his 60th anniversary this year and the release of the latest Paddington movie – Paddington Bear 2.