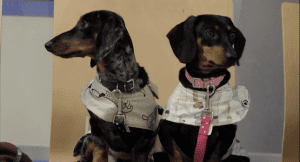 An unusual Bonfire Night event for dogs attracted its biggest ever crowd on Wearside.
MyPetStop boarding centre in Washington has been running the event for five years and offers a remote setting where owners can bring their dogs for a more enjoyable Bonfire Night.
The event invites canines who are terrified of fireworks to gather in a secure arena away from the sound of explosions.
The fun-filled night includes popular party games that are tailored to four-legged participants.
This year's event attracted 26 puppy party-goers, and was the most successful 'Dog Bonfire Party' to date. Many first-time dog owners attended the event after it was advertised on Facebook.