North East MP Chi Onwurah has slammed the government's £1 billion deal with the DUP, citing the lack of investment in the Northern Powerhouse Project.
Ms Onwurah the MP for Newcastle Central highlighted the lack of investment in the North East in light of the much-publicized investment in the Democratic Unionist Party of Northern Ireland.
She said: "The North East has been part of the northern powerhouse brand for some years now without succeeding in obtaining any significant investment,"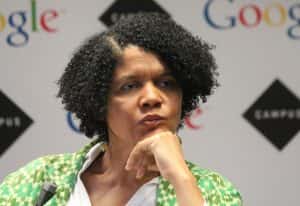 "The Democratic Unionist Party on the other hand seems to have managed the opposite trick of receiving £1bn of investment without any scrutiny, oversight or branding."
Ms Onwurah's scrutiny was combated by Northen Ireland Minister Chloe Smith who said: "I am pleased to note that this morning it was announced that the Northern Ireland unemployment rate for the May to July quarter of this year has decreased again. I hope that the hon. Lady would welcome that kind of growth."
The DUP attracted criticism from the opposition on a number of issues especially social polices.
Ms Onwurah Finished by saying: "Does the Minister agree with me that it is far better to have the money without the branding than the branding without the money?"