A Newcastle homelessness support charity is encouraging you to "drop ya drawers for a good cause."
North East Homeless (NEH), which supports people who have found themselves living on the streets within the North East, are seeking donations of new, clean male and female underwear, socks and bras.
Many people in the region, known as street friends, are faced with wearing the same undergarments on a daily basis.
Brian Burridge, one of the founders of the charity, said: "It's about giving street friends some dignity and respect. When NEH do outreach for our street friends we get asked a lot of times for underwear, socks and bras. It's something that I took for granted"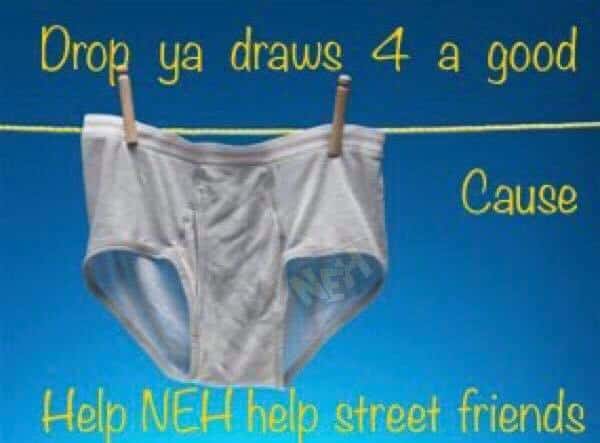 A street friend, who wishes to only be identified as Chris, added: "I've been homeless for 2 months now, I only have the clothes I stand up in. Socks are the worst. I hate when they get wet as I can't dry them."
To donate, send items to 3 Kelso Gardens, Wallsend, Tyne & Wear, NE28 0DT.