Sunderland MP Julie Elliott has called for more Government money in order to remove dangerous cladding from the tower blocks.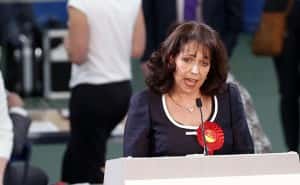 Mrs Elliott discovered that five tower blocks in her constituency were found to have dangerous cladding and they were all removed in less than 24 hours.
"I praise the housing authority, the local authority and the fire and rescue service for working together. That work was done quickly and the buildings are safe, but obviously more work needs to be done to put them into a good state," said Elliot who then asked for assurance from the Secretary of State for Communities and Local Government, Sajid Javid.
"Will the correct funding be made available to put right those works?" she asked and then continued: "Also, when tower blocks or other buildings are retrofitted, they might comply with building regulations at the time but things change, so will the building regulations be looked at to ensure that when that happens more checks take place?"
Javid assured her that funding and providing support where necessary for those who need it also applies to housing associations and also added that facilities for testing where cladding has been applied to sheltered housing will also be made available.