CONSERVATIVE and Labour figures have reacted cautiously to the exit poll predicting Theresa May could have lost her overall majority.
Tory Defence Secretary Sir Michael Fallon told the BBC: "This is a projection, it's not a result.
"These exit polls have been wrong in the past."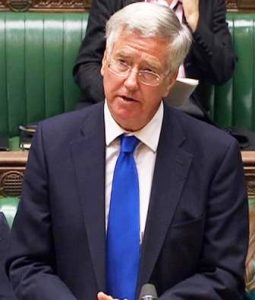 Labour's shadow chancellor John McDonnell also warned against reading too much into the prediction, saying: "We have to have some scepticism about all polls at the moment."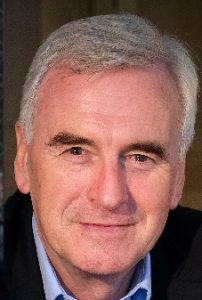 Sir Craig Oliver, former director of communications at Downing Street for David Cameron, told Sky News: "If this is true, if this is accurate in CCHQ there will be deep and lasting shock.
"It was the biggest gamble a politician has taken for a long time and if that exit poll is right, it's failed."
Award-winning filmmaker Ken Loach, a supporter of Jeremy Corbyn, added: "If this is true, it's an extraordinary result for Jeremy Corbyn's Labour Party, starting so far back and written off."
He said it would be recognition of Mr Corbyn as a "man of principle" rather than Mrs May's "robot" persona.
Northern Ireland Secretary James Brokenshire said it was too early in the night to be drawing conclusions but defended Mrs May's decision to call an election.
He told Sky News: "I think it was right because ultimately she was presented with a situation in the House of Commons, also the House of Lords of people wanting to frustrate the whole Brexit process."
Former Liberal Democrat leader Menzies Campbell said the poll results showed Mrs May's Brexit strategy had failed and insisted his party would be reluctant to make deals with other parties.
He told BBC News: "Tim Farron made it very clear, he said no pact, no deal, no coalition.
"We've had our fingers burned by coalition, I don't need to tell you that, so I find it very difficult to see how Tim Farron would go back on what he has already said and indeed to persuade the membership of the Lib Dems that a coalition was a good idea from our point of view."
Shadow foreign secretary Emily Thornberry said it was still early but told Sky News: "They have been right for the last 20 years or so, 30 years, so I think we're on the verge of a great result.
"Just think only seven weeks ago the hubris of the Prime Minister who was 20 points ahead, who wanted to have a blank cheque, she wanted to do whatever she wanted with the country with Brexit, with the economy, with our National Health Service and we said no and we meant it.
"And we put forward a popular manifesto with a leader of the party who has withstood the most extraordinary personal attacks, and has actually shown if anybody was strong and stable it was him.
"And this is a great result, if it's true."
Ms Thornberry said Mrs May should "consider her position" as she will have "manifestly failed" if the exit poll turns out to be correct.
On what Labour would do, she added: "We will see what happens next but if the Labour Party is called on to provide the next government, we will do so and do it in a unified way under a popular manifesto… with a leader who is strong."