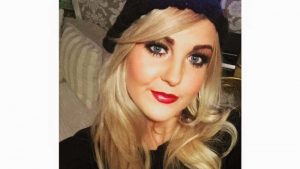 The brother of a young woman who tragically lost her life to cervical cancer at the young age of 25 is taking his fight to parliament.
Josh Cliff, started a campaign to reform the NHS guidelines around cervical cancer for young women, after his sister Amber died from the disease.
The 25-year-old, from Sunderland was denied a cervical smear test by GPs, who said she was too young.
Josh said: "Amber was Amber. She was one of a kind and was such a determined strong person, she hated anyone feeling sorry for her or knowing about her illness but I know now she isn't around she wouldn't want anyone else to go through this heartache."
Amber's family decided to pay for a private screening which revealed that Amber, at the time aged 21, had in fact had cancer for two to four years.
The 27-year-old explained: "It was a joke having to pay someone to rule out something in regard to your own health, unfortunately it did not rule it out, it confirmed Amber had cervical cancer. People should never have to pay to be healthy when we have the NHS."
Josh started an online petition campaigning to give young women the choice to have a smear test, this petition has so far received 334,264 signatures.
The family held a charity ball on March 17 and the event sold out in 72 hours, raising £17,000 for Ward 34 at the Freeman Hospital and Teenage Cancer Trust, where Amber was treated.
After campaigning in his sister's honour, Josh has now been nominated for a Pride of Britain Award pushing for change for people's future in name of beloved sister.
Robert Music, Chief Executive of Jo's Cervical Cancer Trust, commented: "Early detection and treatment through smear tests can prevent up to 75% of cervical cancers from developing, yet one in four women do not attend this potentially life-saving test when invited which is extremely concerning."
"The media coverage following the sad death of Amber has meant there has been a significant amount of media coverage around cervical cancer, symptoms and cervical screening."