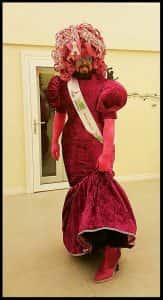 Charity star, the Big Pink Dress, is hoping to run to every UK Premier League football ground in 2018.
The man underneath the dress, Colin Burgin-Plews wants to run to every football ground in memory of his friend Marilyn Jones, who died in 2015.
Mr Burgin-Plews said: "It's for Marilyn's memory. Marilyn was so supportive.
"We messaged a lot and became friends. She used to tell me all the pain she was going through and the tears but she was so strong. It truly broke my heart the day she died."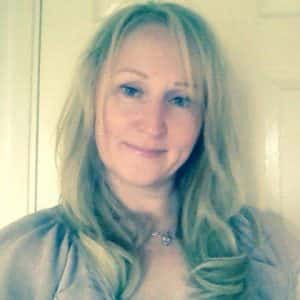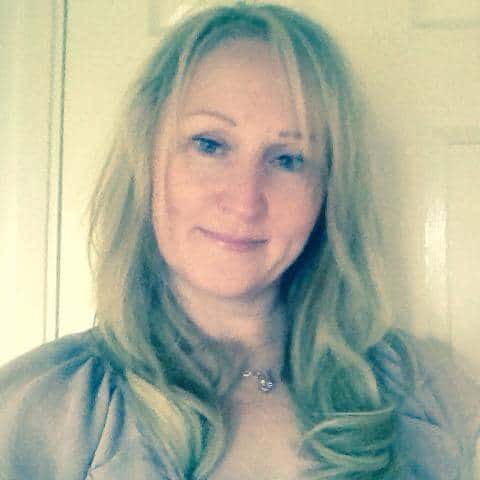 The 48-year-old, who currently lives in South Shields, is hoping to run 37.2 miles a day, for 34 days, across England for The Big Premier Dress challenge to raise money for Breast Cancer Now and a variety of North East charities.
The ex-Royal Air Force member turned chef will be wearing 22 self-made dresses across the 1000 mile course.
35-year-old Aimee Veitch will be helping Colin make his dresses.
The seamstress and corseteer from South Shields, said: "The main reason [I wanted to help] is because I wanted to give back to the breast cancer charities.
"A couple of years ago I actually had a scare myself and just being in that situation and going through the system, I realised that it needed all the funding that it could get.
"At the time financially I couldn't give money to the charity but I can help with the sewing side of things so I offered to help."
Sian Wilkinson, challenge events manager at Breast Cancer Now, added:
"We are so grateful for Colin's continued and dedicated support to Breast Cancer Now.
We hope this incredible challenge will be a great success whilst raising much-needed funds for breast cancer research.
"Breast cancer is a devastating disease that still cuts short around 11,500 women's lives each year. We want to put a stop to this.
"With every bike ride, marathon that's run and skydive that's done, we're powering research that's finding new ways to prevent, detect and treat breast cancer, until the day when we stop it once and for all.
"And with supporters like Colin by our side we can make it happen faster. We wish him the very best with his challenge – and hope everyone comes out to support Big Pink Dress touring the country!"