A North East pop up choir is set to perform at the BBC Free Thinking Festival at the Sage in Gateshead.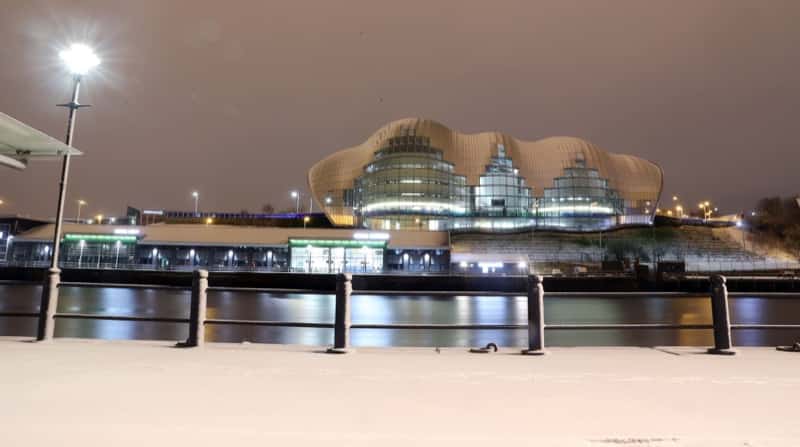 A group of 8 singers from around the region will come together to create two bespoke vocal 'noise pieces' as a soundscape to spoken word.
They will be working with two poets – Kate Fox and Ian MacMillan at the event from 7.30pm on Saturday, March 18.
Mark Shilcock, from Consett in County Durham, said: "The idea of joining this pop up choir, where total strangers will meet, rehearse and perform in a short period of time is exciting, intriguing and just on the right side of scary.  It took a wonderful, invigorating leap of faith to volunteer. Can't wait."
Jaene Davies, from Stanley, added: "[I'm] excited, intrigued, curious to be stepping into something which appeals to my creativity and an innovative streak – which of late I have been embracing wholly as a recently turned 50 year old woman."
Within twenty minutes spaces were filled for the choir.
The pop up choir's founder, Beccy Owen, who currently lives in Whitley Bay,  said: "It'll be playful, experimental, unpredictable and brand new."
"[I'm] really chuffed that the spirit of the pop-up choir is being channelled to help create new and interesting work in collaboration.
"It's a wonderful thing to do – to vocalise sound with other people – and so far each pop-up choir has been totally different to the last.
"At the same time, each one has had something of a joyful, anarchic feel to it.
"This will be different again, and I'm really looking forward to seeing what happens."
Ms Owens has worked with the BBC on a number of occasions as well as with one of the poets, Ian MacMillan.
She is also doing a solo slot on the morning of Sunday, March 19 at the Sage Music Centre as well as appearing as a guest of BBC Radio 3's 'Verb' programme.
For more information about the BBC Free Thinking Festival visit the Sage Gateshead  website or for more information about the Pop Up Choir's contact Beccy Owen on popupchoirs@gmail.com.