Sunderland fan, Bradley Lowery, will be presented with a portrait drawn by a North East artist at a charity football event to raise funds for the youngster.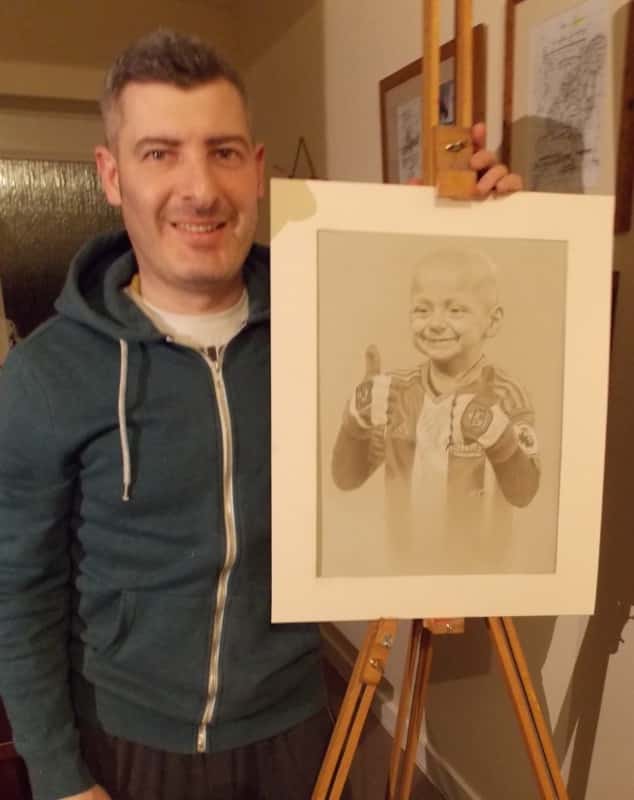 The pencil portrait drawn by Barry Jones, from Bedlington Station, Northumberland, shows the five-year-old in his beloved Black Cats strip.
Bradley has been receiving treatment for neuroblastoma since he relapsed in 2016.
The drawing, which took around twenty hours to make, was created with pastel pencils blended with dry brushes.
Artist, Mr Jones, said: "Once I found out it was for Bradley I told [Darren Powell] I would do it for free and it would be a pleasure as I have been following his story in the news.
"I have been in a similar situation with my daughter where the future has been uncertain, she was born with many heart defects and also suffered a stroke losing the use of her legs and left arm."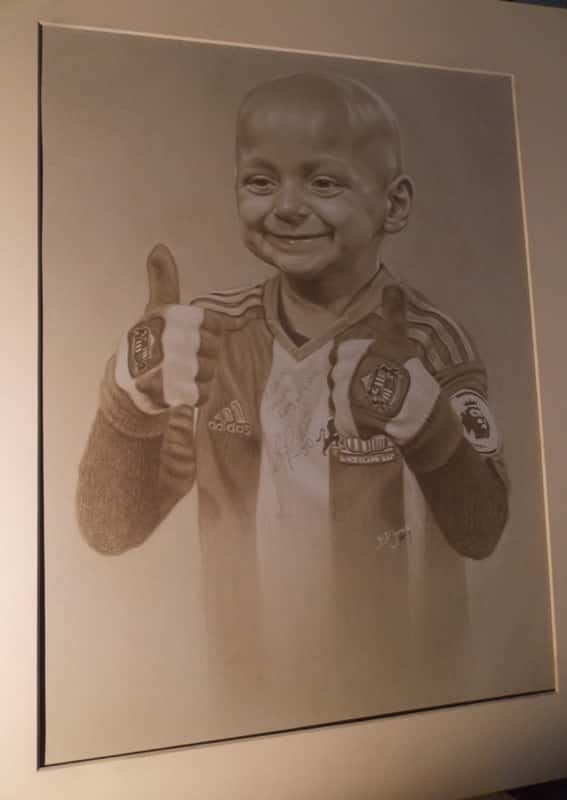 The drawing will be received by Bradley and his family, who are from Blackhall, County Durham at the charity match being put on by Darren Powell.
The event is being held at Ossett Town football ground in Wakefield, in memory of Mr Powell's friend.
Mr Powell, said: "I knew that Barry was the one straight away as his artwork is amazing and he's the best around by far. He's a lovely bloke who took time out to do it for us and we can't thank him enough."
Prisoner Charles Bronson, who is currently in Wakefield Prison, has also sent artwork that has raised £300 for Bradley Lowery's fund.
Organiser, Darren Powell added: "I have never met Bradley but I love the lad and he's touched my heart in so many ways."
Bradley and his family are hoping to attend the event, but it is dependent on Bradley's health.
Family friend, Lynn Murphy, on behalf of the Lowery family said:  "We are going to try and make it to Darren's event, it all depends on how Bradley is.
[The drawing] is fantastic, we can't wait to see it in person, we want to thank Barry for his artwork, and also Darren for getting it for us."
Money from the event will go to Bradley Lowery's fund and Macmillan.