A Peterlee company has welcomed workers at the soon to be closed Walkers Factory to apply for jobs.
TRW, a company specialising in producing safety products and services to the automotive industry, have reacted following the news of 380 job losses.
Nicola Kirton, the Recruitment Manager for TRW, posted on Facebook group Peterlee Have Your Say: "Very sad news about the crips factory. I am the recruitment manager for TRW in Peterlee and would welcome any cv's of candidates from Walkers. For further details inbox me."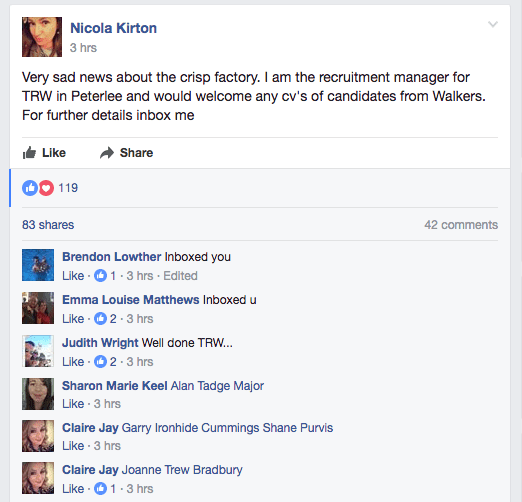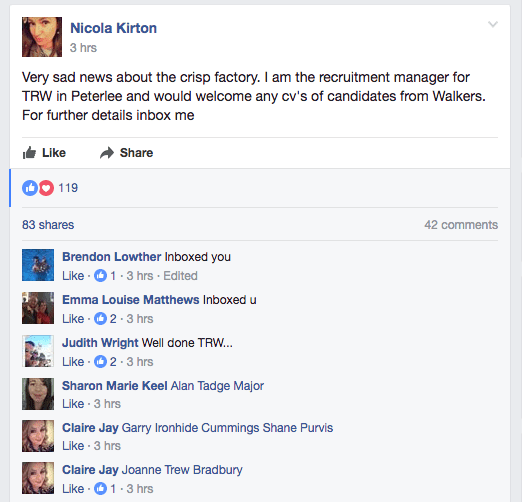 The post has received overwhelming support with over 100 likes, comments and shares.
The post from Nicola has been credited by Facebook users for providing something positive in an incredibly uncertain time for employees of the crisps manufacturers.