Sunderland eateries will showcase their unique cuisine for this years Restaurant week, which will run from March 11-19.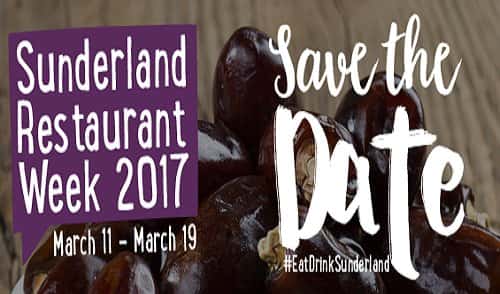 The event returns after the initial launch in September 2016, which brought in an estimated £250,000 boost to the local economy, and saw some venues increasing footfall by up to 40 per cent.
Restaurant week allows diners from across the region to access vouchers to eat at discounted prices at a host of Sunderland's cafes, bars and restaurants. Sunderland's long-standing city centre eateries, Asiana Fusion, D'Acqua, Angelo's Ristorante and Barnett's will be getting behind the North East event for the second time. New American style diner The Coffin Club, Papa's Tapas, The Dead Rabbit, Royal Thai, The Funky Indian, The Chop House at The Dun Cow and Turkish restaurant, Grand Didyma will also be getting involved.
Other restaurants outside of the town centre set to take part include Liberty Brown, Saucy Burger, Fat Buddha and Let There Be Crumbs.
Gemma Dishman, Marketing and Communications Manager at Sunderland BID, said the BID is delighted to see such an eclectic range of eateries getting behind the event.
"Our first Restaurant Week was a huge success, but with a strong mix of new city dining spots and well-loved favourites on board, we're positive the next one will be even better," she said.
"It's a chance for businesses to not only encourage the people of the city to visit new restaurants and return to old favourites, but to also draw in food fans from further afield and showcase what Sunderland has to offer."
People from Northumberland, Teesside and Durham travelled to Sunderland to experience last years Restaurant Week.
Kam Chera, owner of the Funky Indian, said: "Events like Sunderland Restaurant Week bring influx into the restaurant industry in Sunderland for new and existing customers. We participated in the event last year and it was very successful and brought a great atmosphere to our restaurant."
Restaurants will be offering exclusive two and three course meals for £10 or £15, with local cafes offering a special £5 daytime offer.
Local taxi company, Station Taxis, will be allowing diners to claim a voucher which allows them to redeem £1 off their journey home.
If you want to find our more details and download Restaurant Week vouchers, visit the website. All restaurants, bars and cafes wishing to take part should contact natalie.dellow@bidsunderland.co.uk or call on 0191 562 3130.