A new state-of-the-art music, dance and drama centre has been awarded £6m by Arts council England.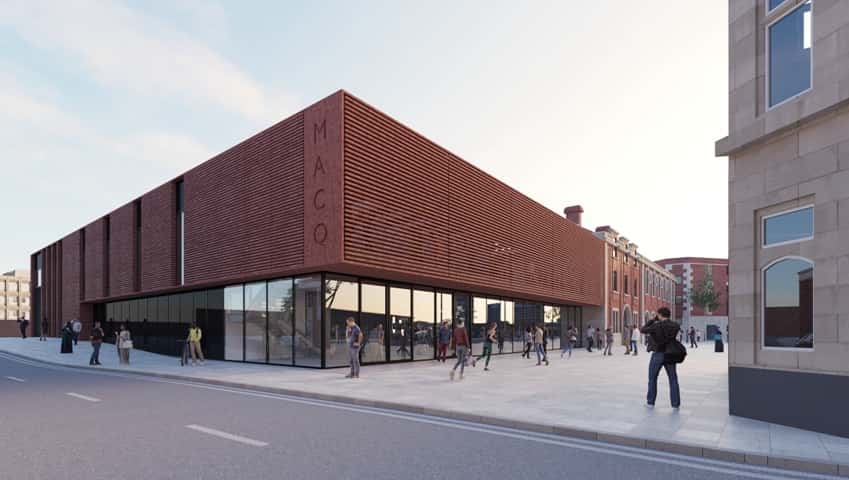 Just days after Sunderland Council granted planning permission for the new venue to be built, Arts Council England has awarded the Sunderland Music, Arts and Culture Trust £6m to help fund building the venue.
The new 400-seat auditorium will be built in central Sunderland, in Dun Cow Street, opposite a former fire station, which is currently undergoing a £3.6m redevelopment into an arts and culture centre as part of the plans.
Speaking about the £6m grant, which is funded through the National Lottery, Jane Tarr, Director North of ACE said: "We're excited about this landmark project in Sunderland's development and look forward to continue working with partners across the city."
"It's an investment in the strong leadership which has seen the cultural offer blossom in Sunderland over the past few years and we hope the people of Sunderland will have a new venue to be proud of."
The auditorium and renovated arts and culture will become an integral centre of performing arts for Sunderland that will complement the city's historic Empire Theatre.
The investment is part of long term plans to redevelop the area around Keel Square into an exciting hub for arts and culture.
Plans to improve the Keel Square surrounding area have been growing rapidly which include the renovation of the Dun Cow pub, which is now open.
Other future plans include a live theatre restaurant, café and heritage centre.
The new improvements to the area will also provide a boost to the city's 2021 city of culture bid.
Rob Lawson, who is part of the Sunderland 2021 Bid team said: "I think both the new venue and fire station development will show the 2021 judges that the city is really serious about arts and culture."
We're working towards increasing our capacity to host what would be a hugely exciting and prestigious year long events programme."
Construction on the new venue will begin later this year with the multi use auditorium set to open in 2019.
Words by Sam Johnson