Three University of Sunderland graduates have proved they are in the premier league when it comes to journalism after they beat off competition from over 200 students nationwide at a prestigious awards ceremony on Thursday.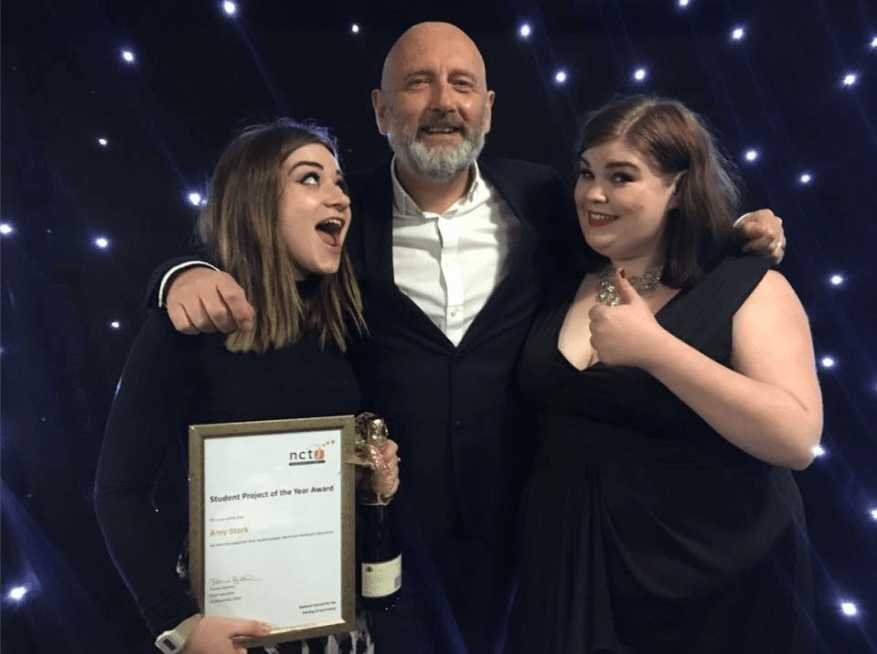 Three graduates were shortlisted for the NCTJ national awards for excellence, after a record 230 entries were received.
The BBC's deputy political editor, John Pienaar, presented the awards show and gala dinner which was held at the Royal Navy Submarine Museum in Portsmouth.
Amy Stark (BA Hons Journalism 2013-16) won the coveted Best Student Project award. She flew to the event from Paris, where she is working as an English language tutor. She said:
"I hoped to win, but didn't expect to. It feels awesome – it means all that hard work was worthwhile.
"I had a seriously encouraging and enthusiatic tutor, Ali Robinson, and that really helped me to succeed.
"The ideas for the stories came from a situation where I saw a boy I used to go out with walk by me near my home in Newton Aycliffe. He looked just as I had remembered him from years earlier. I looked him up on Facebook and there he was in his profile picture as a furry character. He was one of these people who enjoy dressing up as furry animals. I emailed Ali and told him and the idea to cover sub-cultures grew from there.
"I definitely want to be a writer – I love writing."
Emily Parker (BA Hons Fashion Journalism 2013-16) came highly commended (second) in same category. Emily said:
"It feels fantastic to be highly commended. I would like to thank all the wonderful staff at the university – especially Carole Watson. It was such a shock when I got the call. I've really enjoyed coming to the awards dinner – it's been great to meet people from all the other courses. I'm really proud of myself."
Luke Bidwell (BA Hons Sports Journalism 2013-16) was highly commended in the Sports Journalism category.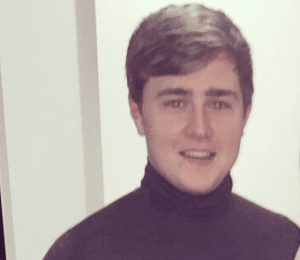 Alistair Robinson, programme leader BA (Hons) Journalism said:
"It was an amazing achievement for the students and the university. Amy's project was a great piece of journalism and it was a joy to supervise.
"It was a real pleasure to work with such an enthusiastic, hard-working and imaginative young journalist.
"Amy's series of articles shone a light on some hidden corners of society but in a non-judgemental way. It used traditional journalism and the latest online multimedia tools.
And it was such a bonus to have Emily and Luke highly commended. We are producing some really talented young journalists."